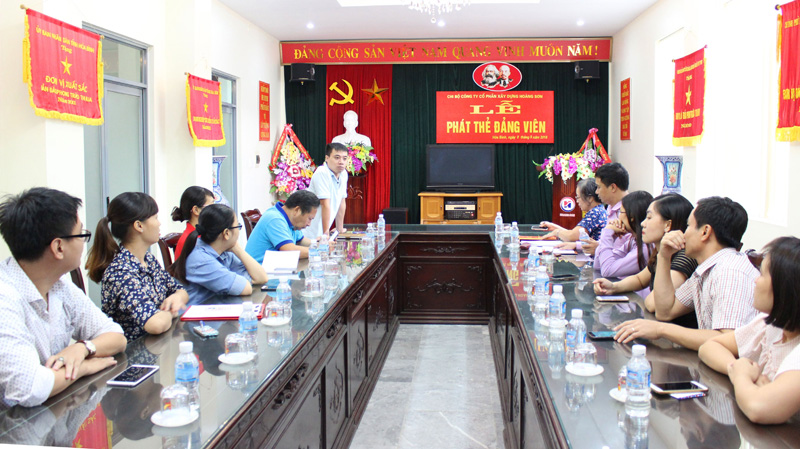 (HBO) – The Hoang Son Energy Investment, Construction and Trading joint Stock Company (Hoang Son company) in Hoa Binh city is an exemplary model in developing Party and mass organisations in the private sector.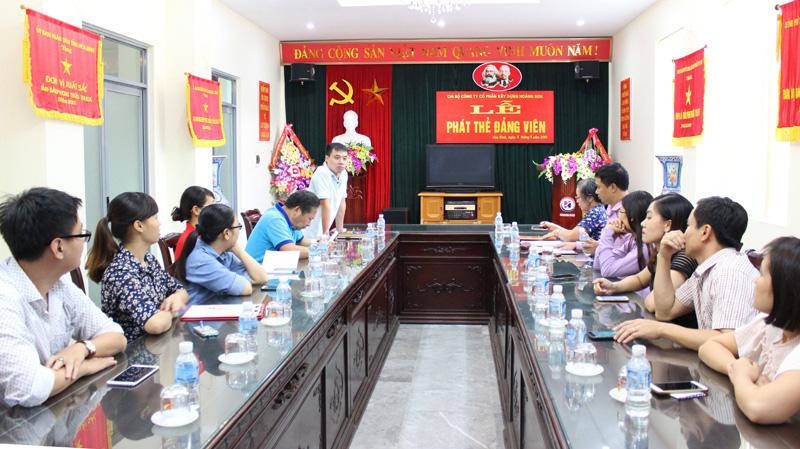 The Party cell in Hoang Son company holds regular meetings and seriously follows Party's instructions and resolutions.
Over the years, Hoang Son company has paid due attention to Party and mass organisation building work under Directive No.38-CT/TU dated October 29, 2014 of the provincial Party Committee's Standing Board on Party and mass organisation building in non-State business sector.
Staff in charge of Party-related tasks has management skills as they had received basic training. They have carried out instructions and resolutions of the Party as well as worked hard to develop the membership of the Party and mass organisations.
Party membership in the company has risen from 18 in November 2014 to 34 at present, dividing into the three groups of the hydropower plant, technical team and the general affair team. The company's Party committee has six members. Meanwhile, seven trade unions have been established in the company with 215 members and the Ho Chi Minh Communist Youth Union has 26 members.
Under the leadership of the provincial Party committee, the Party organisation at Hoang Son company has effectively implemented instructions and resolutions of the Party and improved the capacity of staff and Party members.
Especially, it has launched measures to improve quality of regular meetings and implement resolutions of all Party levels. Most of the Party members in the company have firm political stance, set the example in both daily life and work for others and always follow the Party and State's policies and guidance.
The Party cell have paid heed to the development of future members and assigned Party members to help potential members. The cell's committee has maintained regular meetings, clearly assigned tasks and ensured the principle of centralised democracy and close coordination among its members in a bid to improve efficiency and role of the Party organisations in the company.
Vice Secretary of the Party cell in Hoang Son company Phan Vinh Thuy said the establishment and improved operation of the Party cell have contributed to the company's sustainable development. The firm has enjoyed good growth of between 10-15 percent a year.
In 2018, it obtained a revenue of 455 billion VND (19.61 million USD), earned 8 billion VND in profit, thus ensuring an average monthly income of 7.2 million VND per person, while donating hundreds of millions dong to welfare and charitable activities./.