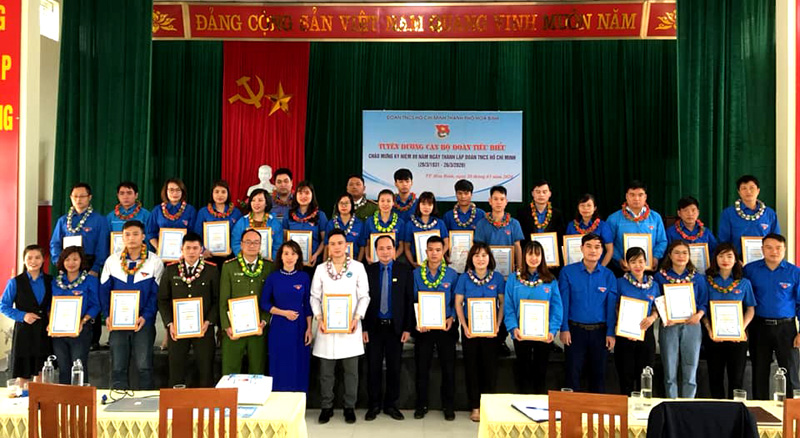 (HBO) - The Ho Chi Minh Communist Youth Union of Hoa Binh province held a day of youth unionists in 2020 with the theme of "Hoa Binh youths proudly march under the Party flag". The event also aimed to honour outstanding Youth Union officials.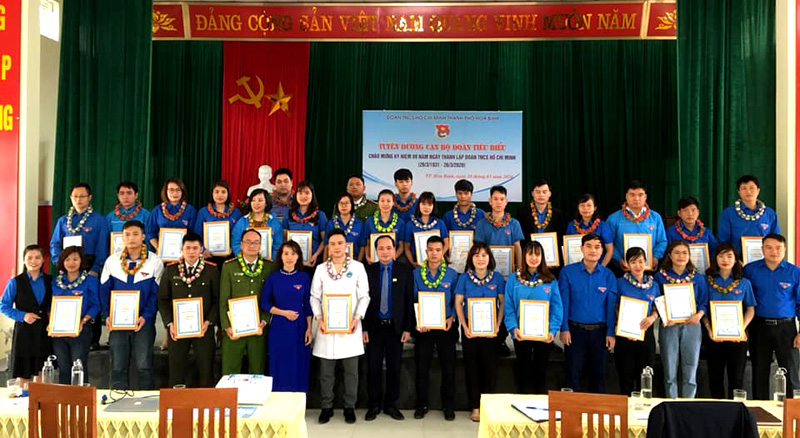 Outstanding Youth Union officials honoured at the event
The meaningful event is among a series of activities in response to the Youth Month 2020 and in celebration of the 89thfounding anniversary of the Union (March 26, 1931-2020). It aimed at creating a healthy playing ground to increase youth unionists' awareness of participating in the Union activities.
At the event, the organising board recalled the glorious revolutionary tradition of the Party, the nation and the Union, and affirmed the significance of solidarity.
The Hoa Binh provincial Ho Chi Minh Communist Youth Union's Standing Board commended 31 outstanding Youth Union officials in recognition of their great contributions to the union works and movements. The commendation promptly encouraged the grassroots Youth Union officials to continue their self-training and contributing to that national building and defence and the Youth Union development. In addition, the organising board announced the decision to establish a youth union chapter at the International Foreign Language Centre OCEAN EDU Hoa Binh, and organised men's and women's football matches at Hoang Son artificial football field./.