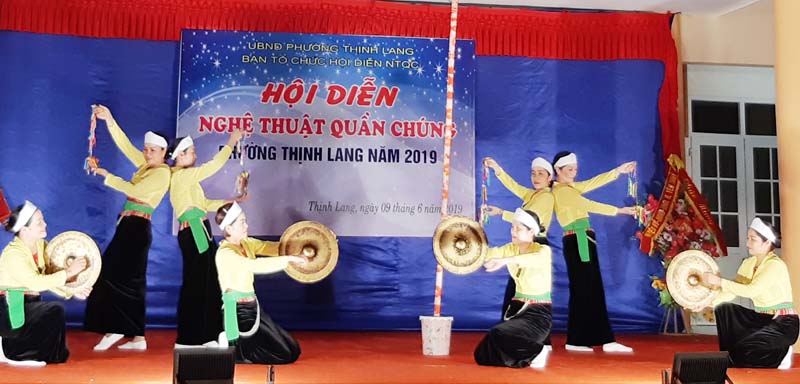 (HBO) - On the evening of June 9, the People's Committee of Thinh Lang Ward (Hoa Binh City) organized the public art show in 2019. Participating in the show there were 31 performances from 9/9 groups with nearly 200 actors. The festival attracted thousands of people in the ward to cheer.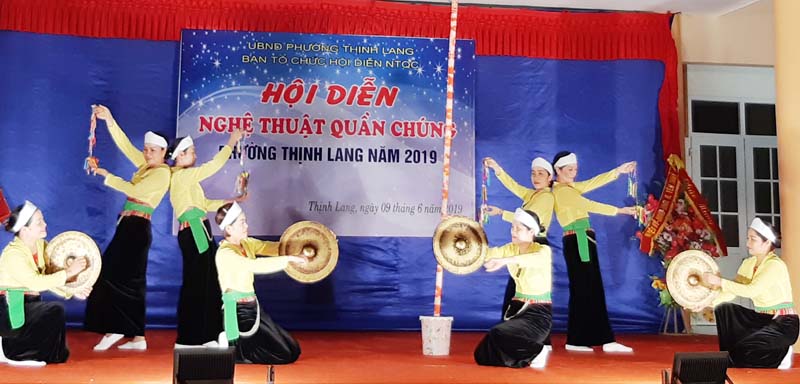 The performance of the national cultural identity participated in Thinh Lang Ward's public art Fair in 2019.
Each group performs no more than 25 minutes. The abundance of items, including singing, dancing, singing and dancing, performing instruments ... The theme of the performances: praising the Party and Uncle Ho, the homeland. According to the organizers' assessment, the show has good quality and national cultural identity.
At the end of the show, the organizers awarded 2 prizes A, 3 B and 4 prizes C for the performances. For the whole prize, there is 1 first prize, 2 second prizes, 2 third prizes and 4 consolation prizes.
The concert is held every 2 years. Through that, promoting the cultural and artistic movement at the grassroots level, improving the spiritual life for the people and choosing special performances to participate in the Hoa Binh city art Festival in 2019.