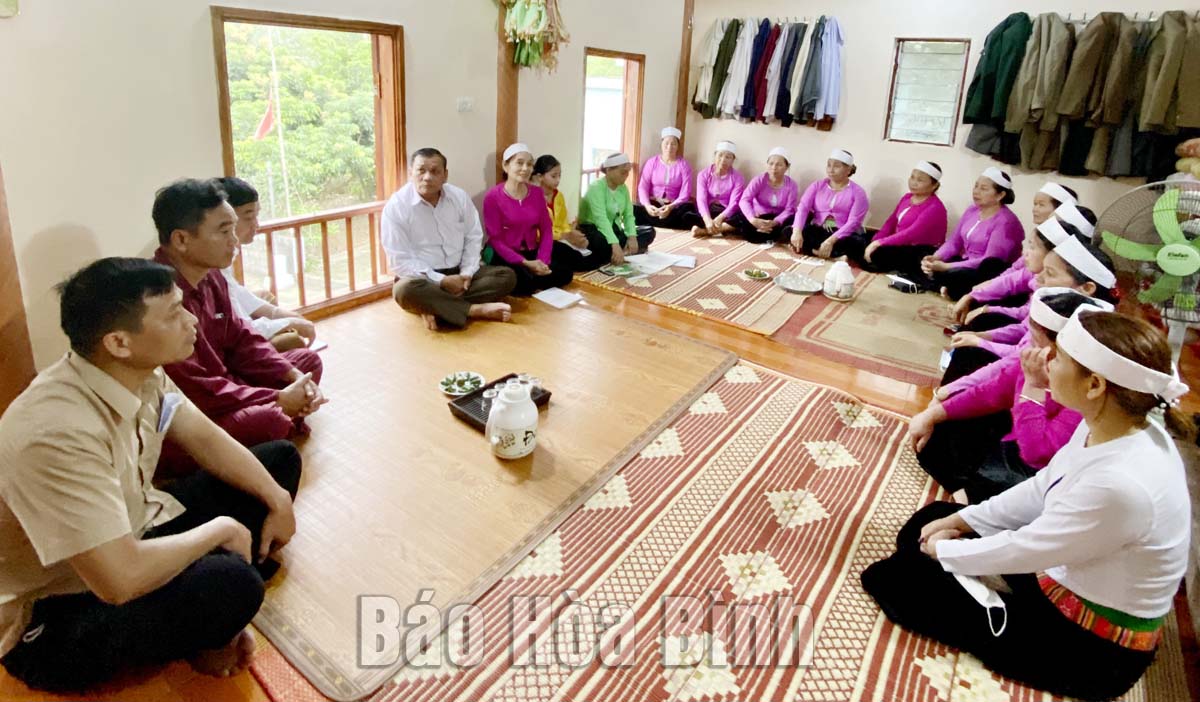 (HBO) - After the merger of the three communes of Thuong Bi, Trung Bi and Son Thuy, Xuan Thuy commune in Kim Boi district soon stabilised the situation in all aspects. Locals have joined hands in developing the economy and building the cultural life in residential areas. The local patriotic emulation movement has been increasingly promoted as well.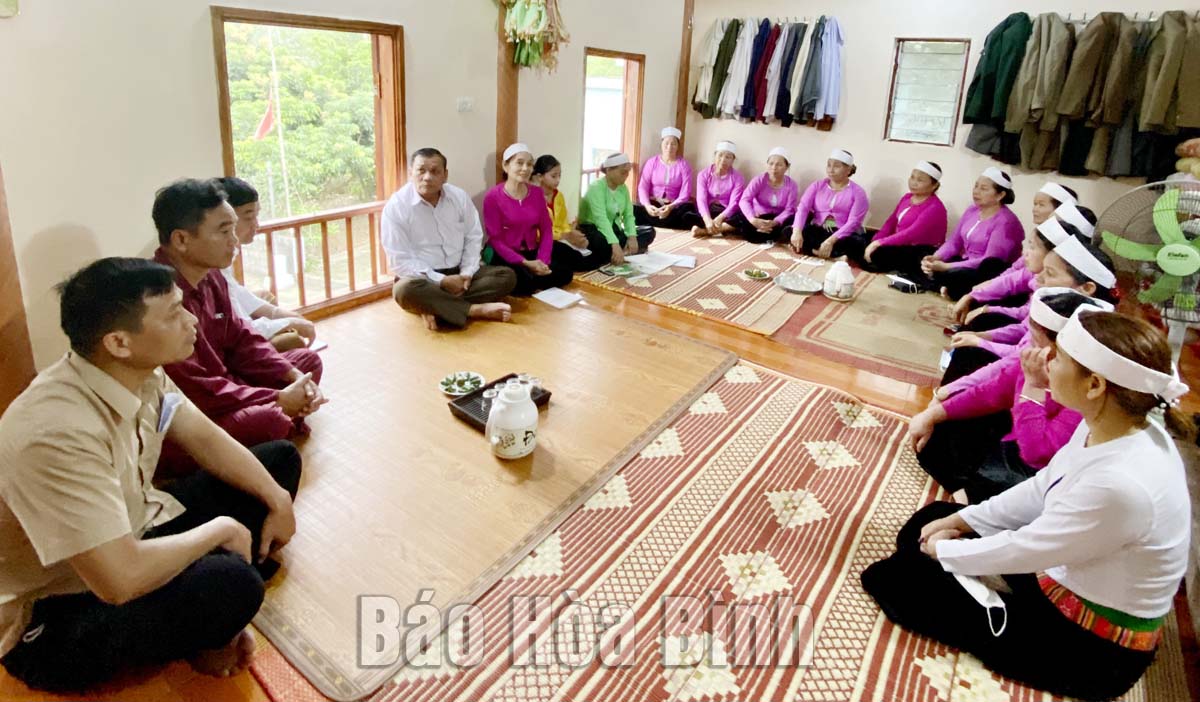 Representatives of the residential area meet and encourage residents in Beo hamlet, Xuan Thuy commune (Kim Boi), to continue striving to build a typical cultural residential area.
Beo hamlet has 165 households with 945 people, of whom the Muong ethnic group accounts for 98 percent. Bui Trong Tho, head of the hamlet, said that with their livelihoods depending mostly on agriculture, locals have overcome difficulties, changed the crop structure, focused on expanding the area of fruit trees, mainly Huong Chi longan, to gradually increase their income. Although the hamlet's economic development has not really been outstanding compared to other rural areas, the material and spiritual lives of locals have improved a lot. In recent years, the hamlet has been continuously recognised as a typical cultural residential area with many households being typical cultural families for three consecutive years.
In order to spread the 'All people unite to build a cultural life' movement, Xuan Thuy commune has stepped up dissemination for and encouragement of local people with a focus on implementing a cultural lifestyle, civilised behaviour, and preservation and promotion of national cultural identity. To date, all the 12 residential areas have carried out amendments to the hamlet convention. Every year, all households sign a commitment to emulate and register for the titles of cultural family, sports family, and building a cultural residential area. Notably, in the last five years, local people have contributed money, working days, land and properties worth over 7.3 billion VND (314,200 USD) to implement the new-style rural area building programme.
The commune's hamlets have also actively coordinated with several commune divisions and agencies to manage self-governing road sections launched by the Women's Union, carry out a rural road lighting programme launched by the Youth Union, thus helping promote the role of self-governance and the community's activeness in new-style rural construction.
The 'All people do exercise following the example of the great Uncle Ho' movement has been also popularised, and attracted the participation of a large number of local residents, contributing to improving physical strength, intelligence, and creating a joyful atmosphere. Currently, all the 12 hamlets have sports clubs, which create a playground for all classes of people.
Bui Van Anh, Vice Chairman of the commune People's Committee, stated that in recent years, the 'All people unite to build a cultural life' movement has made comprehensive changes. In 2021, the commune had 1,722 cultural households, accounting for 82.5 percent, of which 215 got the title of cultural families for three consecutive years, all the 12 hamlets achieved the title of cultural residential areas./.