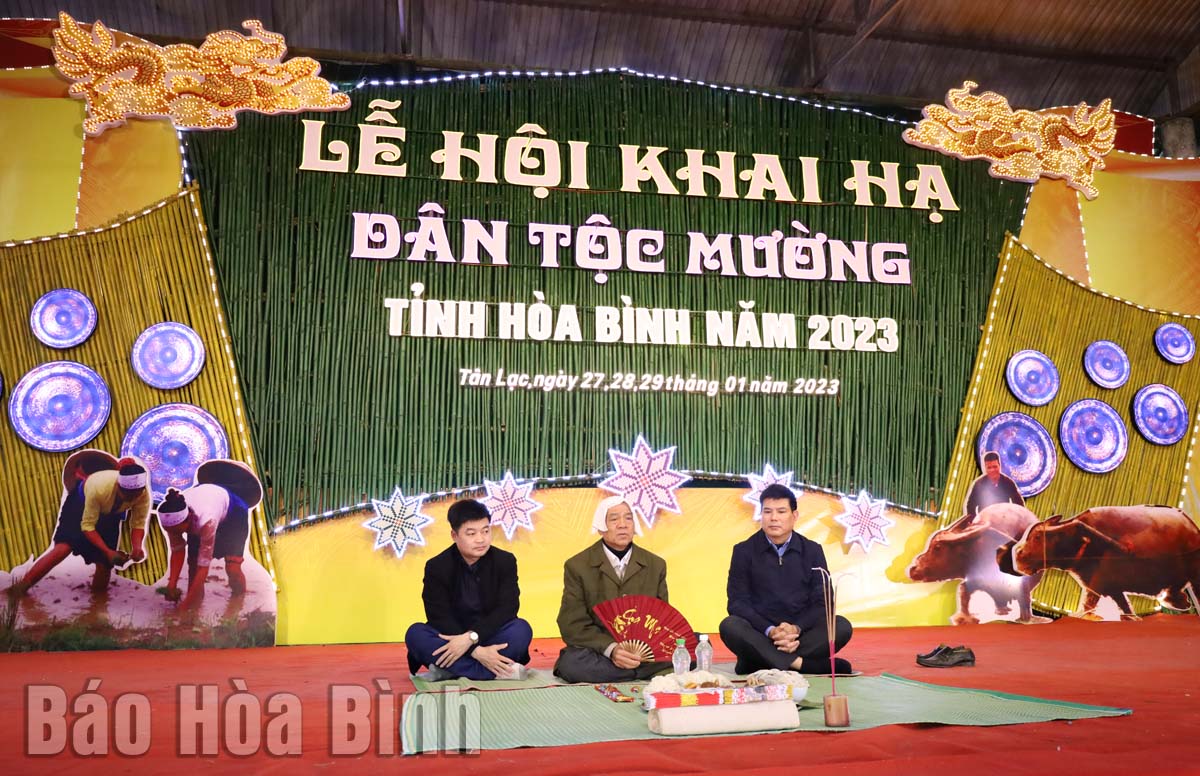 (HBO) - In the morning of January 27, within the framework of the activities before the opening ceremony of Kha Ha fesstival Muong ethnic minority in Hoa Binh province, a ritual of Mo worshiping the Land and the Earth takes place; competing in the qualifying round of folk games, ethnic sports and Sec Bua contest of 16 communes at the stadium of Phong Phu commune and the cultural house of Luy Ai hamlet, Phong Phu commune (Tan Lac).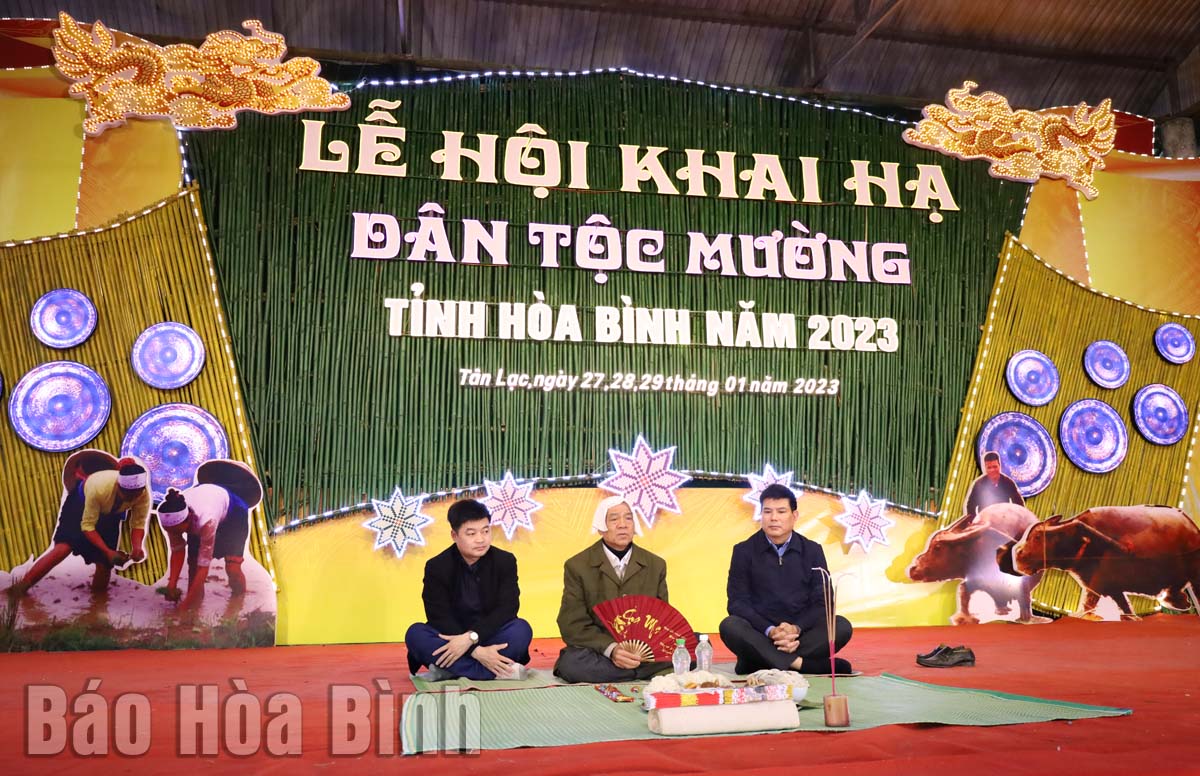 The practice rituals of Mo worshiping the Earth and the Earth.
Mo worshiping the Earth and the Land is a religious rite in Khai Ha festival of Muong ethnic group to ask for permission from the Earth and the Land of this area to open Khai Ha festival at the beginning of the year, praying for the favorable rain, the harmonious wind and the favorable weather so that the Festival can succeed. The outstanding artisan, Mr. Bui Van Lung, is a magician who practices the spiritual rituals.
Right after the worshiping ceremony of the Earth and the Land, the content of the national sports and folk games imbued with the cultural identity, including crossbow shooting, stick pushing, tug of war, cotton ball throwing, tickling, and array fighting … and Sec Bua between the teams from 16 communes and towns entering the qualifying round. The sports and cultural activities take place excitingly, reviving the old folklore, attracting tourists to the big festival. Sec Bua competing at Luy Ai Cultural House, Phong Phu commune (Tan Lac). The sports activities, folk games... and Sec Bua contest continue taking place on January 28-29 (i.e. January 7-8).