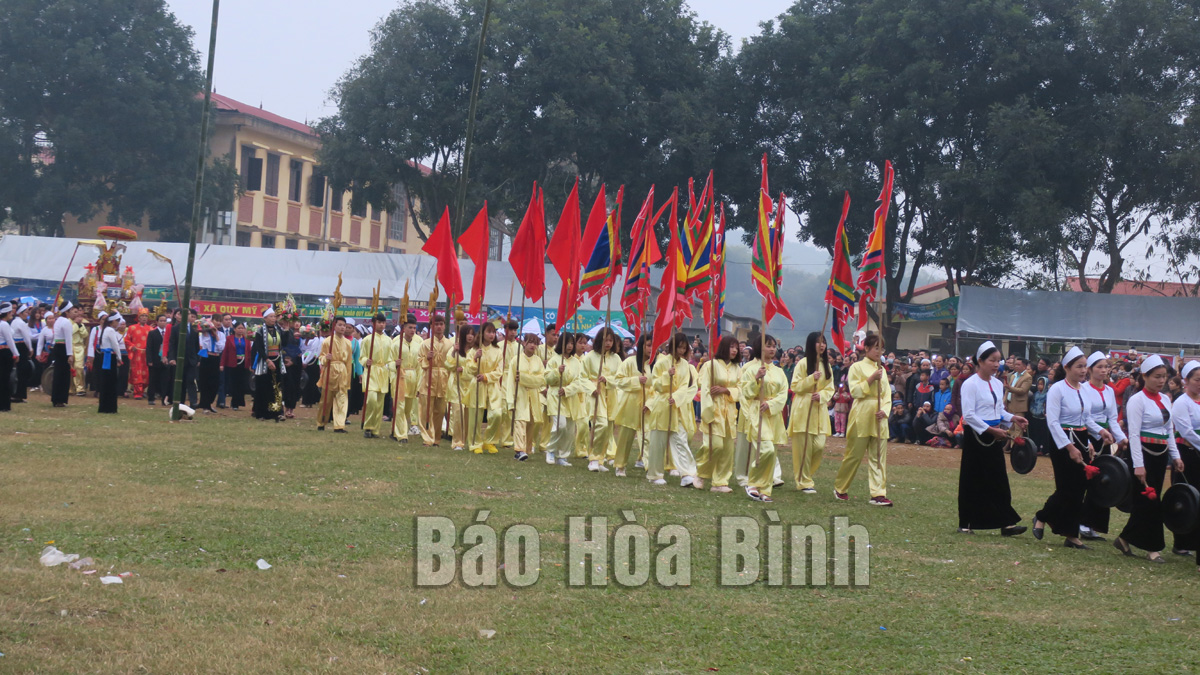 (HBO) – No matter how big or small, each cultural event in the ancient land of Muong Bi (Tan Lac district) is always organised in a thoughtfully and professional way.
Festive activities have attracted more and more tourists to visit and experience community, cultural and ecological tourist attractions in the locality.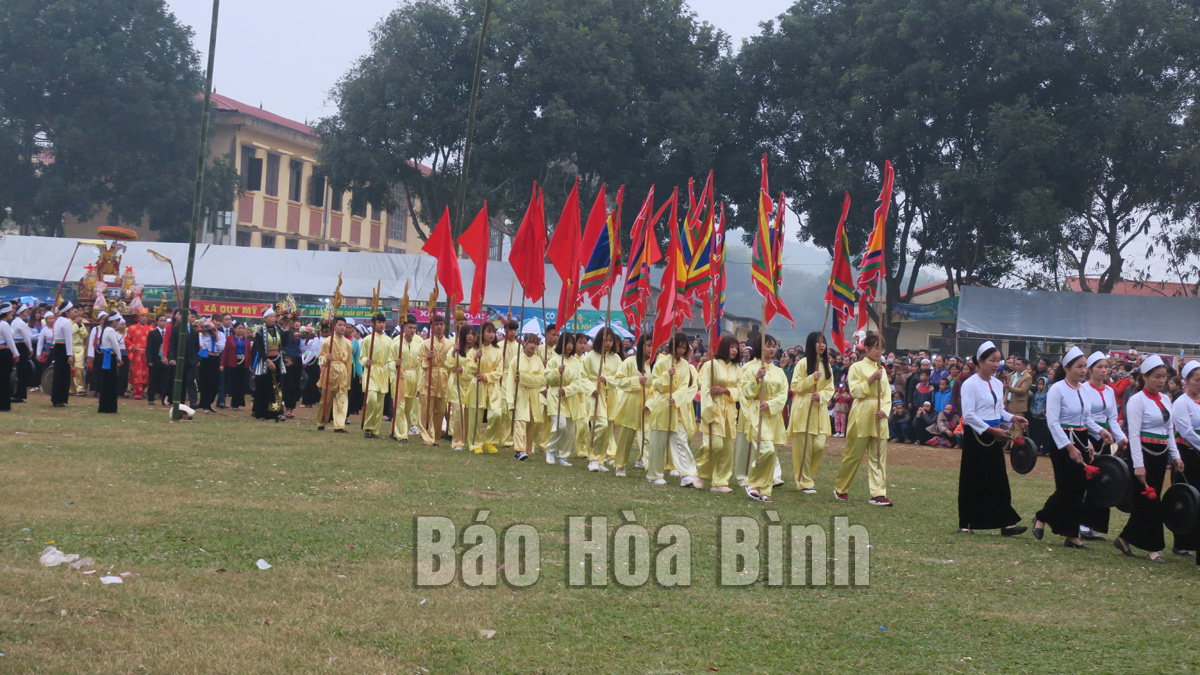 Khai Ha (going down the field) festival - a popular tourist destination in Tan Lac district during the Lunar New Year (Tet) holiday.
Muong Bi is one of four ancient Muong regions of Hoa Binh province. The area is endowed with many historical and cultural relics, and natural landscapes such as Cot Co mountain; Muoi, But, Chieng Khen, Nam Son, and Hoa Tien caves; Trang waterfall, and Ngoi Hoa bay.
Muong Bi is also known as the "core" area and the cradle of the Hoa Binh Civilisation. It is also home to many intangible cultural heritages of the Muong ethnic group such as Mo Muong, Muong gongs, Muong folk songs, and festivals.
Over the past two decades, the Party Committee, authorities and people of Tan Lac district have joined hand in preserving and promoting cultural identities of the locality.
When Khai Ha Festival in Muong Bi was restored by the district in 2003, more than 400 gongs were gathered. Since then, Khai Ha Festival in Muong Bi has been held on the 7th and 8th of January every year and the performance of Muong gongs is indispensable on the occasion.
After Khai Ha Festival, the district's authority revived other traditional festivals such as fish-catching festival in Lo Son commune and Ke pagoda festival in Phu Vinh commune. The restoration work has contributed to raising public awareness of the importance of preserving traditional cultural values, and improving spiritual lives of locals.
The local authority has also paid special attention to preserving and embellishing craft villages to serve the preservation of Muong traditions and culture in association with developing cultural tourism products.
As a result, four community tourism sites were developed and put into operation in Phong Phu, Phu Cuong, Suoi Hoa and Van Son communes, contributing to luring more visitors to the locality.
According to Dinh Son Tung, head of the Culture and Information Department of Tan Lac district, in December last year, the provincial People's Committee issued a project to develop mountainous communes of the district into a provincial-level tourist zone by 2030, with a vision to 2050.
The locality has hastened preparations for the Khai Ha Festival, which is scheduled to be held on January 27-29.
To attract tourists to Tan Lac not only during the festive season, the district's authority has taken a series of measures to lure more investment in developing tourism, and develop new tourism products.
Upland communes of Tan Lac district are expected to become key tourist areas of the province, towards drawing more and more domestic and foreign visitors in the future./.