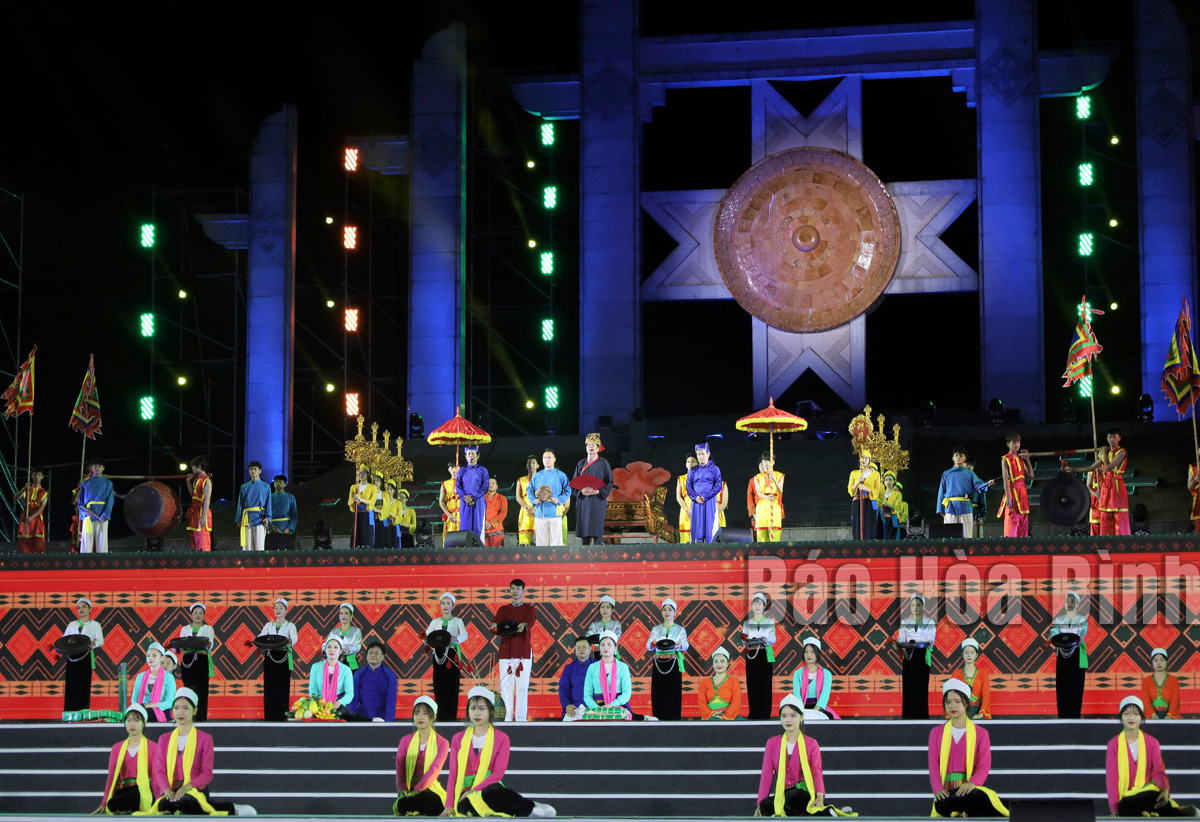 (HBO) – Hoa Binh is a land of a long-lasting history and culture associated with the national construction and defence. It houses six main ethnic groups – namely Muong, Kinh, Thai, Tay, Dao, and Mong, of which the Muong account for more than 63% of the population.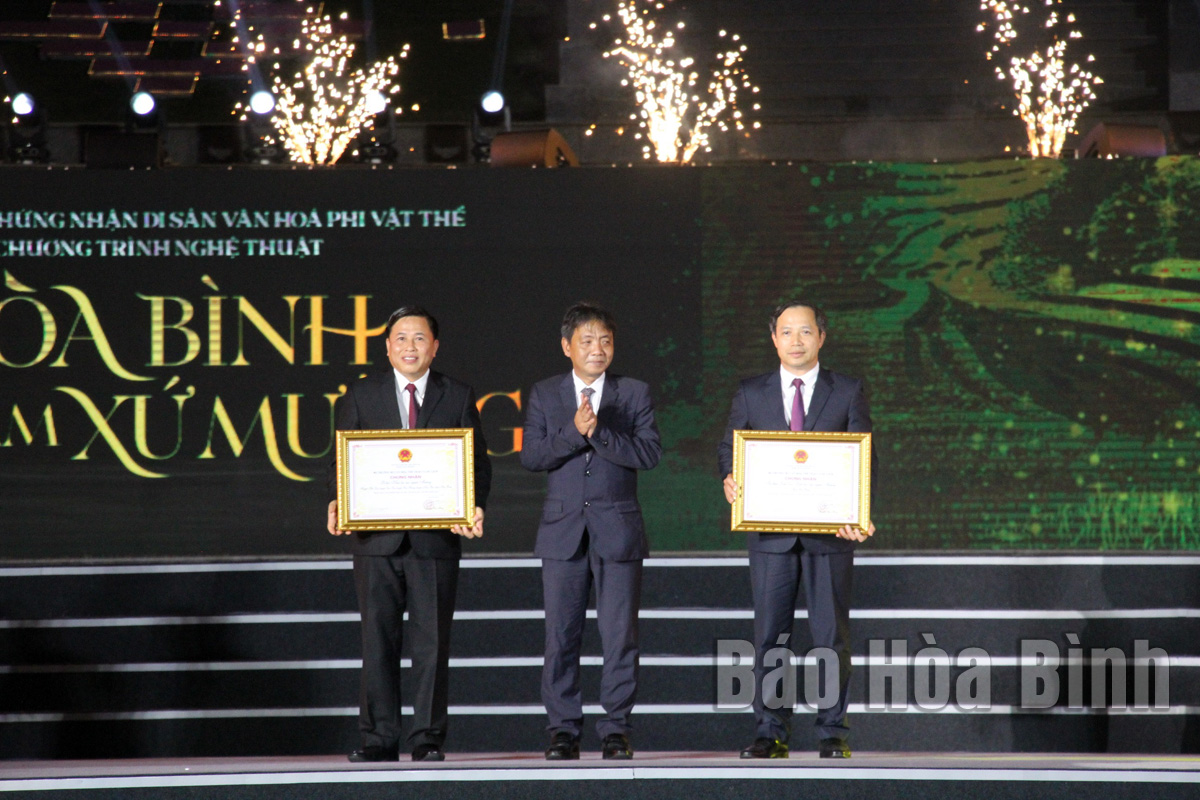 Hoang Dao Cuong, Deputy Minister of Culture, Sports and Tourism, hands over certificates accrediting Hoa Binh's bamboo calendar knowledge and Khai ha festival as national intangible cultural heritages.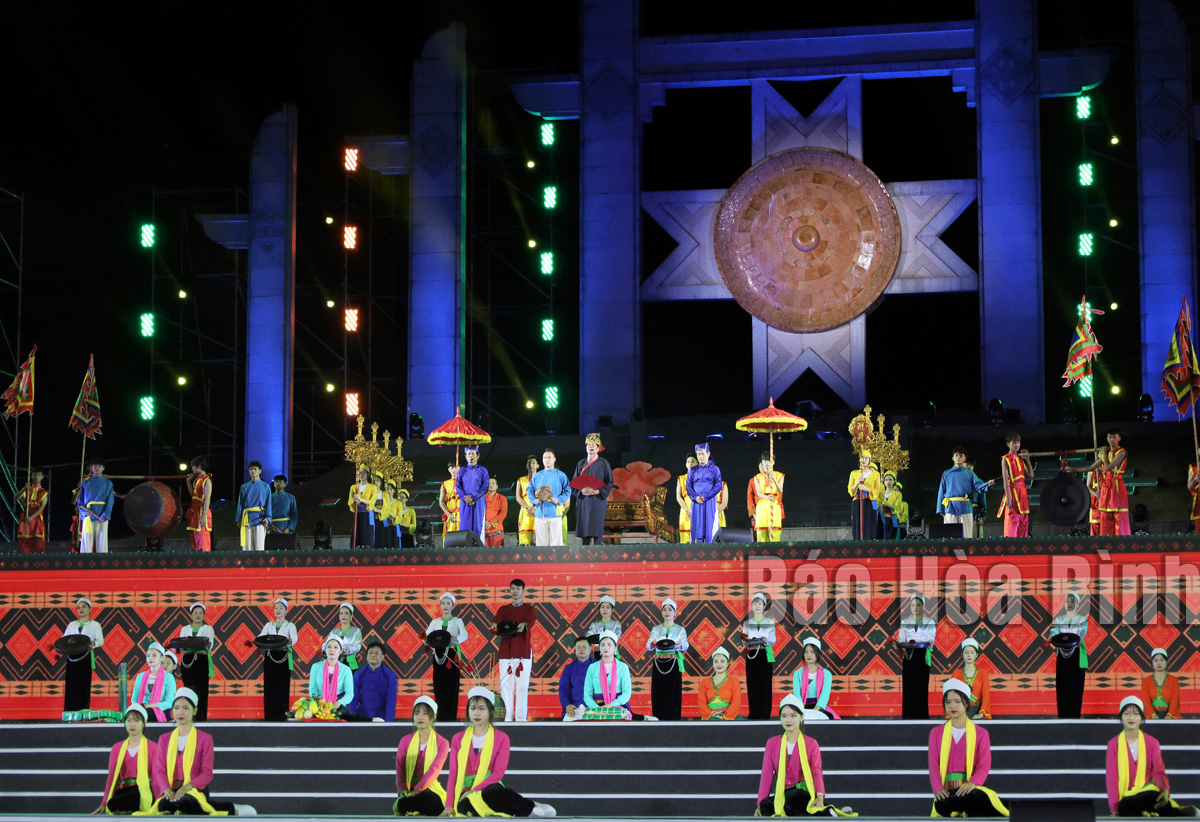 The Khai ha festival of Muong people in Hoa Binh province reenacted at a local event in 2022.
In the field of culture, the province currently has a total of 786 intangible cultural heritages. Annually, it organises more than 60 festivals, which is a great potential to exploit and promote serving the local socio-economic development, especially in tourism.
The Khai ha festival of the Muong ethnic group in Hoa Binh is the biggest and oldest traditional folk event indispensable to the community on the occasion of the lunar new year.
It is now the fourth in the province to be recognised as a national intangible heritage. Such recognition honours the contributions by residents in the local four big Muong areas – Bi, Vang, Thang, Dong (now the districts of Tan Lac, Lac Son, Cao Phong, and Kim Boi). It forms a 'trademark' for the province, helping to popularise its heritages domestically and internationally. The local protection and promotion of the heritage is also benefited.
In the time to come, Nguyen Phi Long, alternate member of the Party Central Committee and Secretary of the provincial Party Committee, suggested the local authorities, competent agencies, researchers, cultural managers, and locals make further efforts to promote the role and responsibility of the Muong community and to introduce to domestic and international friends the land, people, and cultural identity of Hoa Binh.
He noted that heritage-owning localities should pay attention to building promotion and communications programmes; creating favorable conditions for artisans in teaching heritage values in the community; and mobilising resources for the collection, preservation and publication of ancient documents related to all types of heritage in general.
The People's Committee should make proposals to the People's Council concerning the implementation of mechanisms and policies to preserve and develop specific cultural values of the province, the official said./.