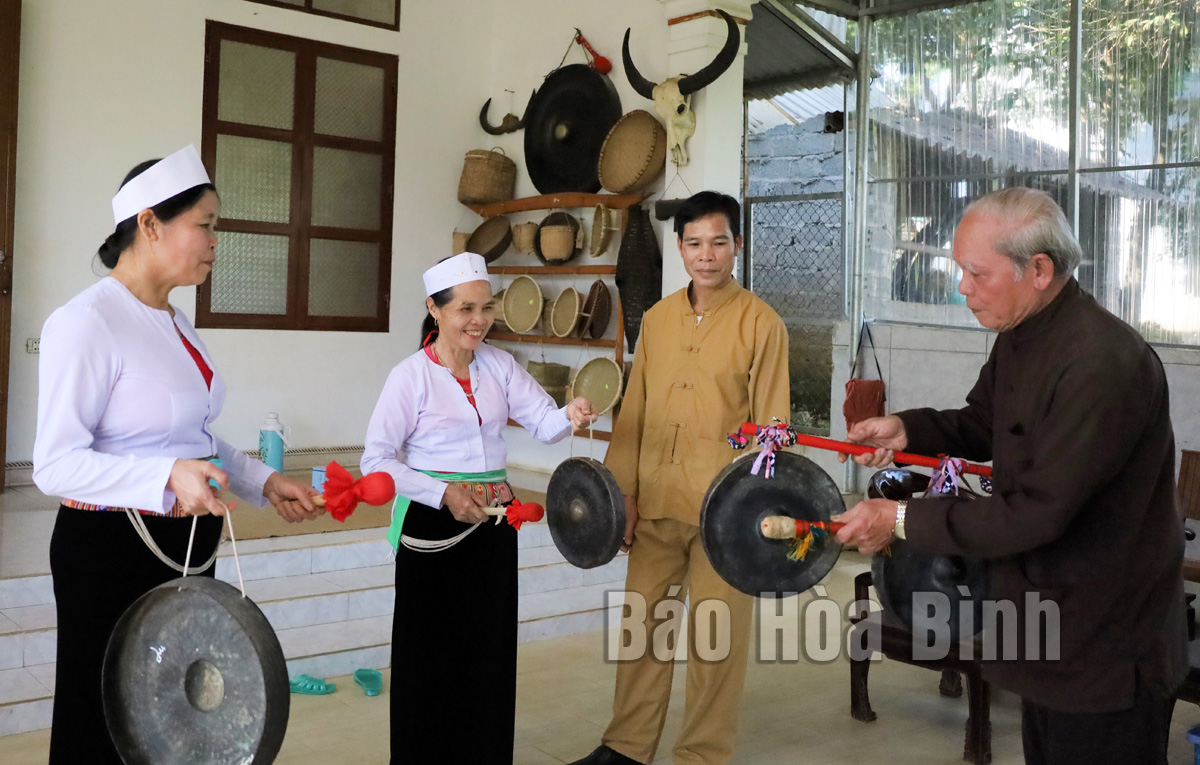 (HBĐT) – Despite his old age, 80-year-old Bui Ngoc Thuan from Bung 1 village, Thu Phong commune, Cao Phong district, is still active and in his right mind. Twenty five years since his retirement, he has dedicated himself to preserving and promoting folk culture.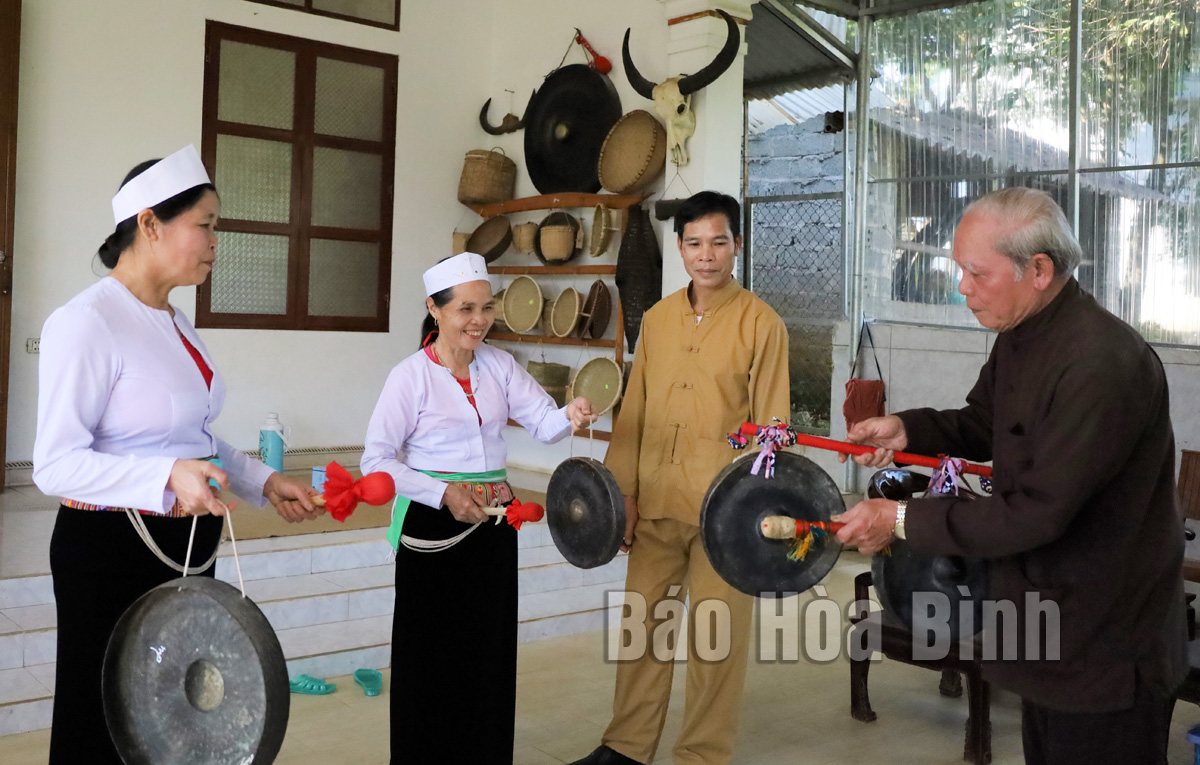 Meritorious Artist Bui Ngoc Thuan (R) instructs members of art troupe of Bung 1 village, Thu Phong commune, Cao Phong district, how to play gongs
Thuan said on several occasions, the front yard of his house is used as a practising place of the local singing club. He said when he was a child, he followed his grandparents, father and uncles to learn how to play gongs and sing along. When he grew up, his father taught him Muong gong tradition. Later, returning to the hometown after fulfilling State service, he continued upholding the role of an exemplary Party member. With the voice of a reputable person, he called on local residents to stay united and join hands to build cultural lifestyle.
Muong Thang area has a traditional craft of knitting. Following his retirement, he found out that this craft had fallen into oblivion with only a few people mastering it, apart from himself. With a desire to revive the traditional craft, he both studied the market to seek consumption and handed over lessons to young people. So far, traditional handicraft products made by local villagers have been favoured by customers thanks to their durability and eco-friendly materials.
In recent years, the local Party committee and authorities have paid attention to the preservation of ethnic cultural identity. Thuan is one of the outstanding individuals who actively engage in the effort.
Thuan said with pride that clubs maintain their regular activities, especially the folk singing club. On every Saturday evening, its members gather at cultural house to practice singing. Many of them are chosen to perform at local major events, festivals and competitions at the district and provincial levels.
He also devoted a lot of enthusiasm to preserving and promoting the value of Muong gong cultural heritage as the head of the Muong Thang gong club.
Thuan is the only artisan of Cao Phong district to be awarded with the title of Meritorious Artist (in the field of folk performing arts) by the President./.