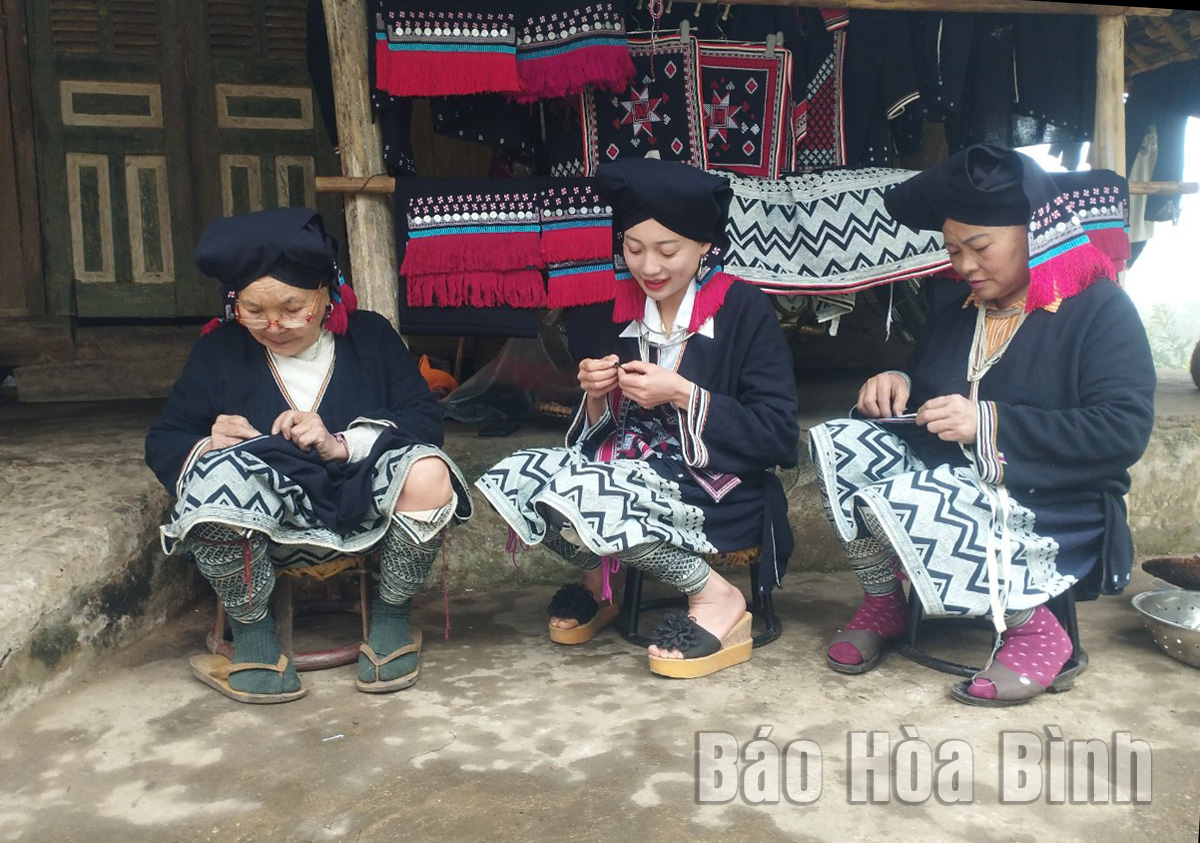 (HBO) – Tien Ly Thi Hang, a girl from the Dao ethnic minority group, won a silver medal at the "Business Idea Challenge 2022" held by the Youth Federations of Hoa Binh, Lao Cai and Lai Chau provinces in coordination with AEA Vietnam, with a project to develop brocade products of Sung village.
The project aims to restore, maintain and promote brocade weaving to increase the income and create stable jobs for local labourers, and spread the image and cultural identity of the group to domestic and international visitors.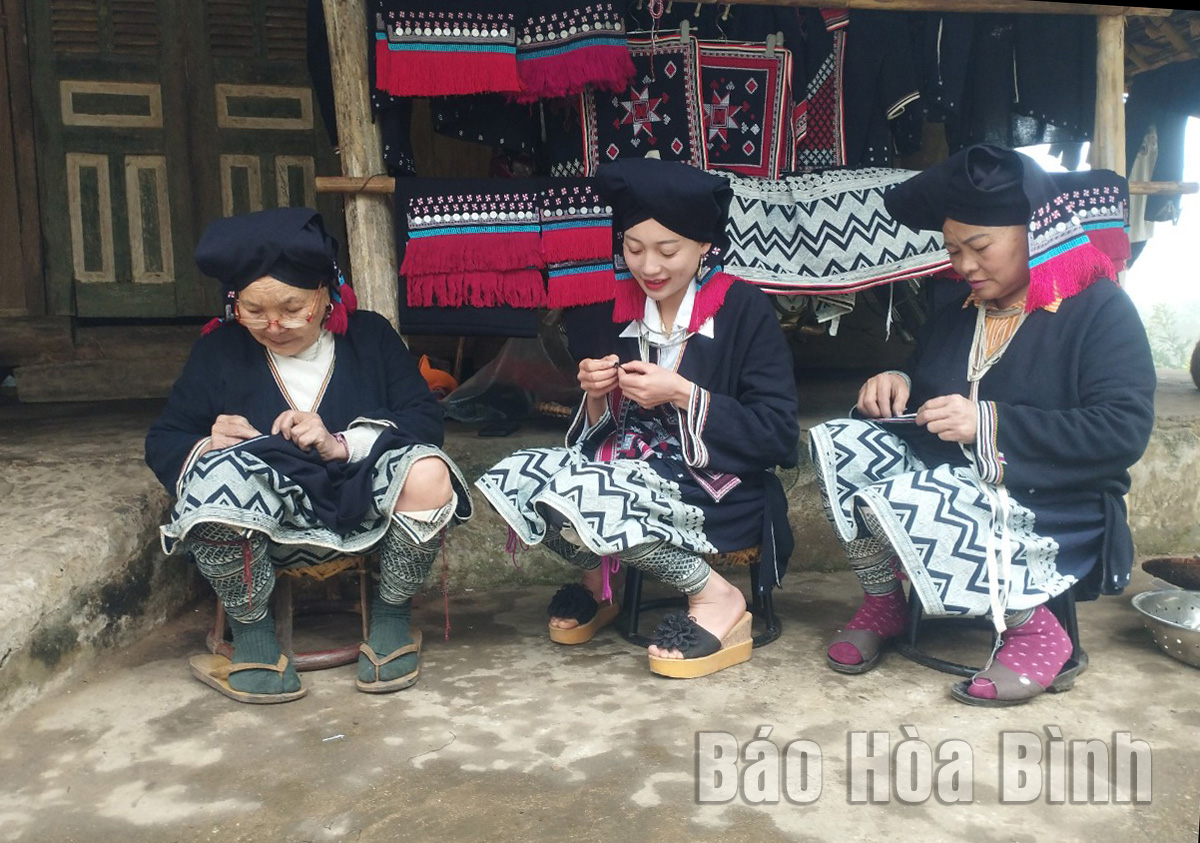 Ly Thi Hang (C) shares her experience with members of the cooperative group for brocade production at Sung village, Cao Son commune of Da Bac district.
Dao Tien women often learn to make embroidery and beeswax drawings when they are even less than 10 years old. The products are mostly made for family use.
Ly Thi Hang, head of the brocade cooperative group of Sung village, said that Sung village is the major living place of Dao Tien people. In 2017, the village was chosen to launch a community-based tourism model. Each year, Sung village welcomes over 2,000 visitors, 90% of whom are foreigners, she said.
The Sung village's brocade cooperative group was founded in 2019 with an aim to revive and boost the growth of a traditional craft village, introducing the quintessence of brocade of Dao Tien people, and help local residents increase their incomes from tourism, said Hang.
With an advantage in skilled brocade makers, the village has provided to the market various products such as handbags, Ipad and laptops bags, cosmetic wallets, scarves, headbands, floor mats, pillow covers, and tablecloths. The handmade products manifest the culture and the spirit of solidarity of Dao Tien people.
Hang said that during the "Business Idea Challenge 2022", she aimed to mobilise resources for the revival of the brocade weaving craft of Dao people. She proposed many ideas to maintain the key values and cultural identity of the group. She also asked for support for the cooperative group to join training courses to improve their products' quality and promote sales through e-commerce, and popularise the products through community-based tourism activities.
Dinh Thai Son, Secretary of the Ho Chi Minh Communist Youth Union of Da Bac district, said that Hang's idea is considered one of the most impressive start-up initiatives expected to promote the unique cultural values of the Dao people and improve their living conditions.
He said that in the time to come, the union hopes to seek more such ideas to boost the growth of the locality./.