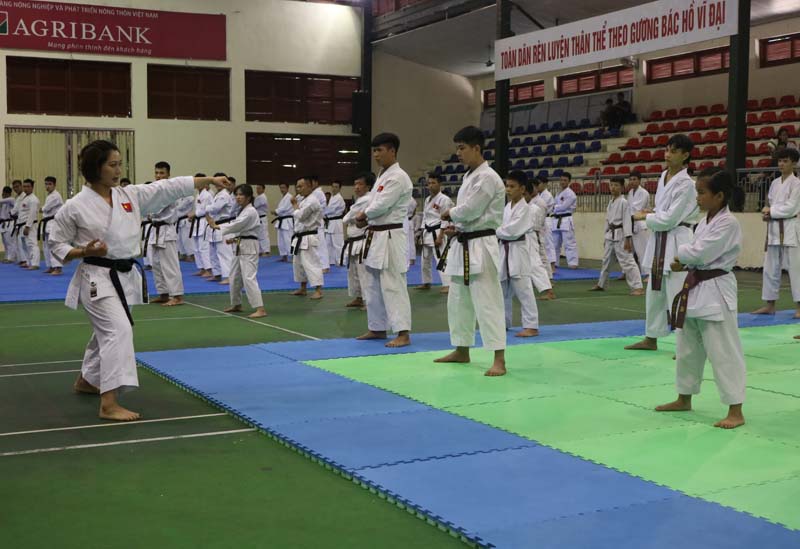 (HBO) - Established and developed in 2007, Karatedo Hoa Binh Federation is a social organization authorized by the Provincial People's Committee. Over the past few years, although facing difficulties, the Karatedo Hoa Binh Federation has shown many flourishes from the spread of the widespread training movement to the quality of tournaments.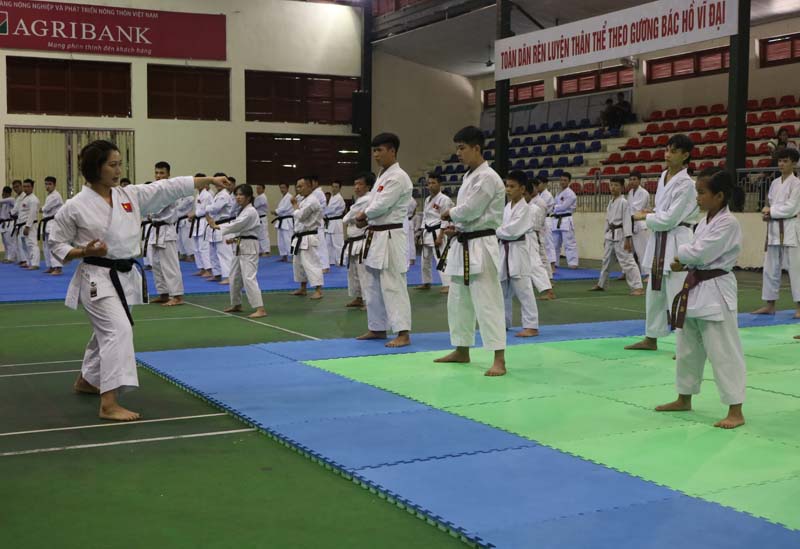 The national level exam in 2019 has attracted numerous athletes across the country.
Hoa Binh Karatedo Federation has 64 members. In order to maintain and develop karatedo, every year, the provincial Karatedo Federation organizes promotion exams, along with provincial tournaments, expansion tournaments and has achieved remarkable achievements.
Including the second Karate Karate Club Cup in 2019 with the participation of 350 athletes from 22 units, including 7 provinces and cities across the country.
The Federation also cooperated with the General Department of Physical Education and Sports to organize successfully the 2nd National Promotion Competition 2019 with 120 students from 8 provinces and cities in the Northern region participating. Successfully organizing the Karate Youth Tournament, the 3rd Karatedo Karatedo Federation in 2019, there are 458 students from 30 units, including 12 provinces and cities across the country. Our province's athletes competed impressively and Hoa Binh's athletes won the second prize with 9 gold, 9 silver and 10 bronze medals.
The tournament attracted a large audience to follow and cheer. Thereby, contributing to creating a healthy playground for athletes to have the opportunity to compete, improve experience, level and promote karatedo to everyone.
This movement of practicing karatedo is popular in the province. Karate clubs are present in almost every district and city. According to statistics of Hoa Binh Karatedo Federation, there are currently 25 Karate clubs in the province, of which 3 newly established clubs are gradually stabilizing.
Mr. Bui Van Lich, head of the Karatedo Federation, said: The objective of the Federation in the next 3 years will be to develop the Karate training movement in all districts in the province.