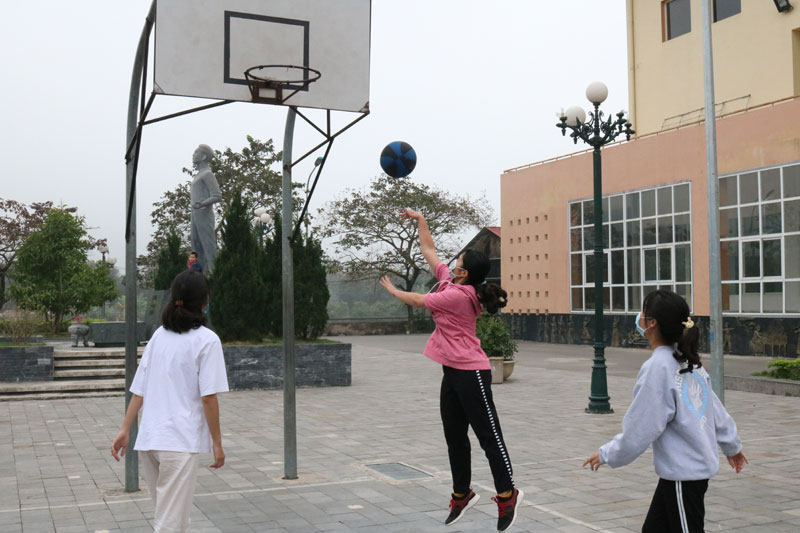 (HBO) - No cases of acute pneumonia caused by new strains of Corona virus (Covid-19) has been confirmed in the province. In order to improve the resistance, it is important that the people in the province maintain physical training activities.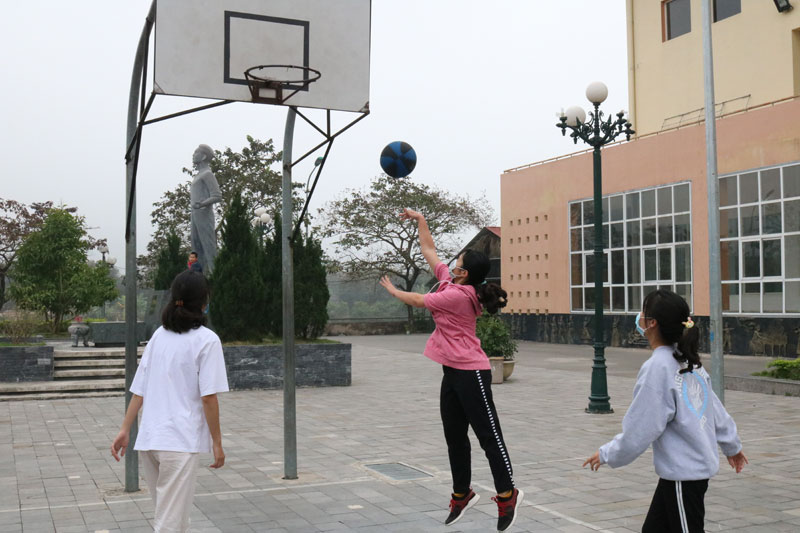 The students of Hoang Van Thu High Gifted School (Hoa Binh City) wearing face masks are practicing a basketball to prevent the disease.
Regular physical training is an important activity not only in case of an outbreak of a disease, but also in the daily life of every person to maintain a healthy lifestyle. Exercising helps people stay healthy, promotes sweating, from which the immune system is strengthened.
In Hoa Binh City, the people have maintained the habit of exercising at the end of the afternoon every day since the information of the Covid-19 epidemic appeared. Most of the people wear face masks during exercise to best protect their health.
The playground of the Provincial Youth Activity Center (Thinh Lang Ward) is a regular place for students to take part in outdoor sports activities. As observed, in recent days the number of students practicing in the yard has been less. They mainly practice spontaneously very exciting and boisterous.
Due to the increasing demand for health training of people, the private sports facilities still operate normally. To improve the health, the gyms are increasing the hygiene of the training equipment, the exercise space is airy, handwashing water, antibacterial soap have been added.
However, some subjects such as yoga, dance, aerobic, gym are mostly practiced in the room, people practicing are of a variety of occupations, with about 20-30 trainers per session, there are potential risks and health safety for people to practice are not sure if someone is infected unfortunately. In addition, in order to limit the contact with the crowd and reduce the risk of disease transmission, some people have chosen to practice sports at home, which is suitable for gentle subjects such as yoga, walking, stair climbing...