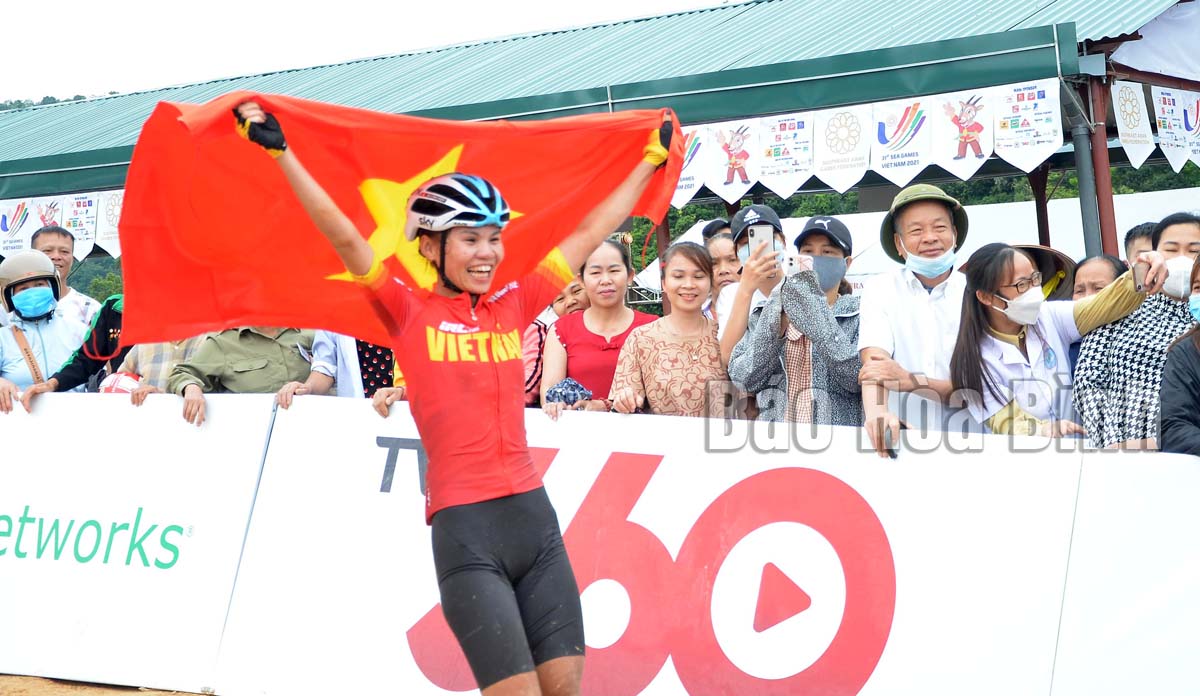 (HBO) – Vietnamese cyclist Dinh Thi Nhu Quynh won the gold medal in the SEA Games 31 women's mountain biking cross-country Olympic category on May 16 in Hoa Binh province.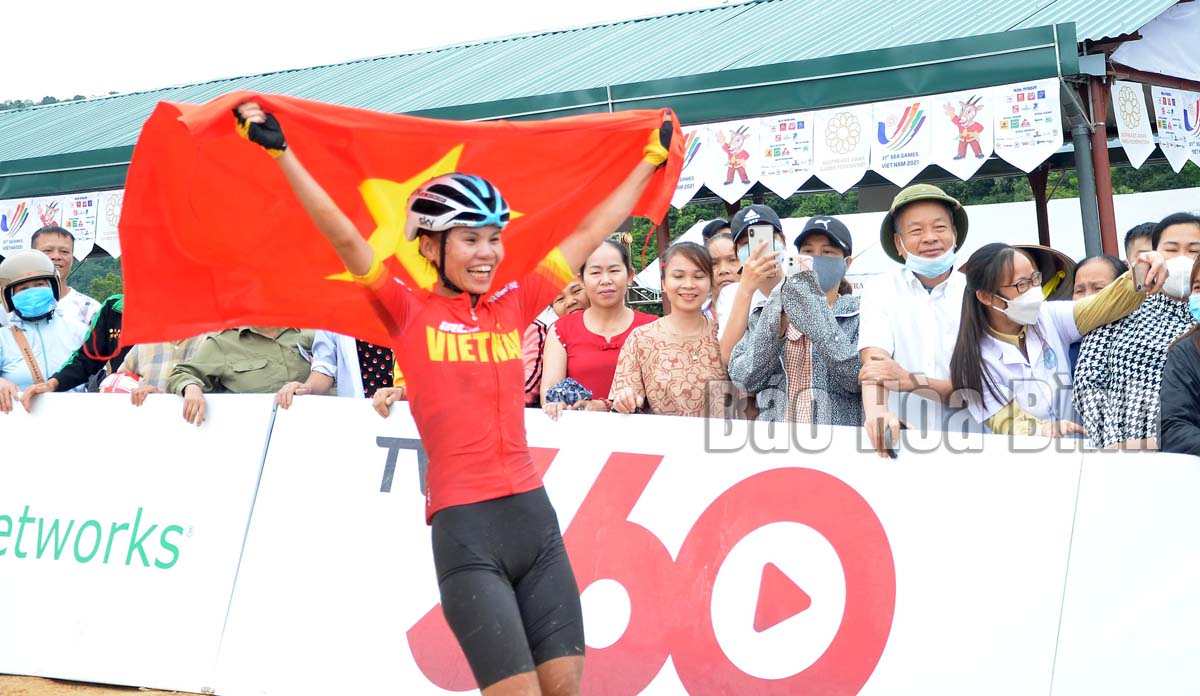 Cyclist Dinh Thi Nhu Quynh garners the gold medal.
The cycling events are held from May 14-22 in Hoa Binh, and 15 cyclists from six countries, namely Cambodia, Indonesia, Malaysia, the Philippines, Thailand and Vietnam took part. The Vietnamese team features Dinh Thi Nhu Quynh (number 54), Ca Thi Thom (number 55) and Vu Thi Kim Loc (number 57).
The cross-country mountain bikers set off at 9am for three rounds on the 5.2 km long route, racing 15.6km to the finish. The competition not only requires athletes to be in top shape and be resilient, but to have good single-track and climbing techniques suited to the cross-country track.
Early morning rains and a tough track did little to stop the riders, with great times posted at the finish.
Dinh Thi Nhu Quynh (number 54) proved to be the toughest of the riders posting her race best time to fetch gold for team Vietnam in the featured women's event.
Mr. Nguyen Van Toan, Vice Chairman of the Hoa Binh People's Committee, Head of the local Organizing Committee hosting the SEA Games 31 cycling event, presented flowers and congratulated Nhu Quynh on her achievement.
Nhu Quynh also ripped to a gold medal finish in the mountain biking cross-country Olympic category event at SEA Games 30 in the Philippines in 2019./.