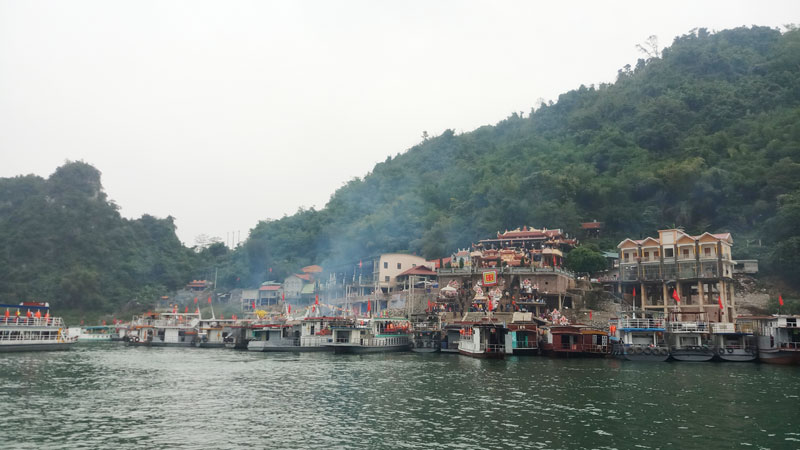 (HBO) – With the poetic beauty described as a miniature Ha Long Bay, Hoa Binh Lake and the relic site of Bo Temple in Thung Nai commune (Cao Phong district) and Vay Nua commune (Da Bac district) offer visitors a chance to be engulfed in nature with countless islets on the vast lake.
On the banks of this lake, there are villages of Muong and Dao people where the traditional cultural identities of the ethnic groups are still preserved today. Particularly, since the Prime Minister approved the building of Hoa Binh Lake into a national tourist site, the place has received investment to become an ecological and spiritual tourism area that has proved increasingly attractive to travellers. Among destinations in this area, Bo Temple stands out amid the grandeur landscape.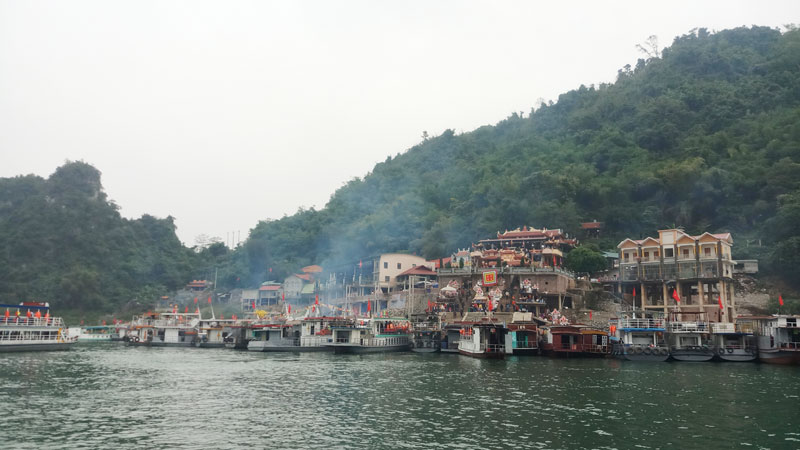 Bo Temple stands out amid the grandeur landscape.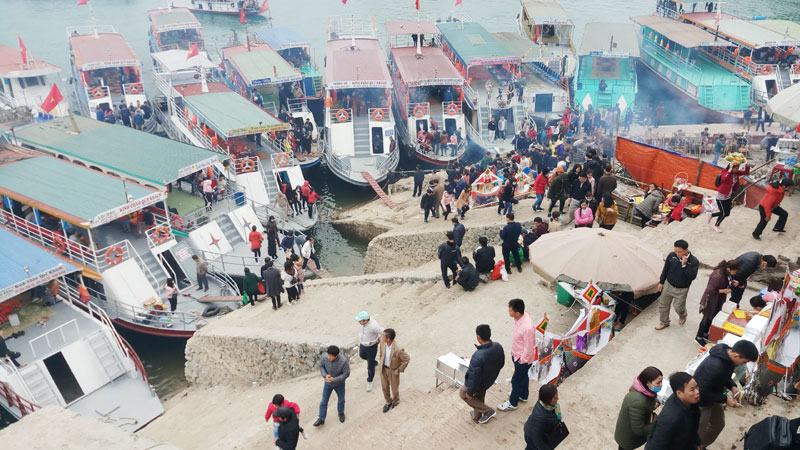 In the spring, Bo Temple welcomes thousands of visitors each day.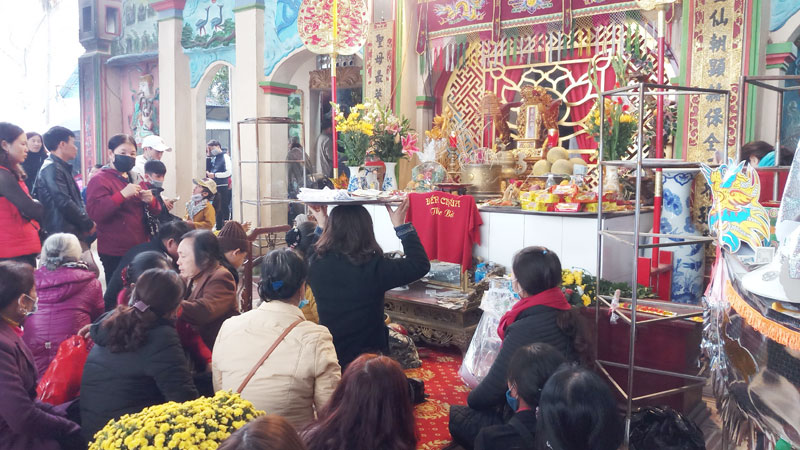 People pray for wealth, health and safety in the New Year.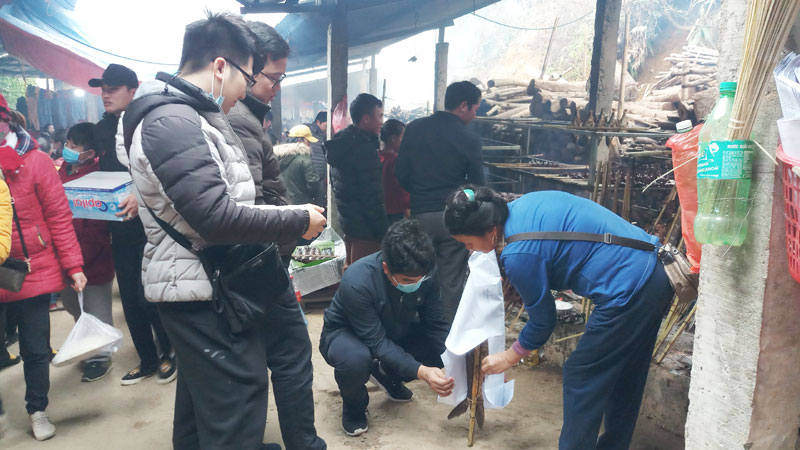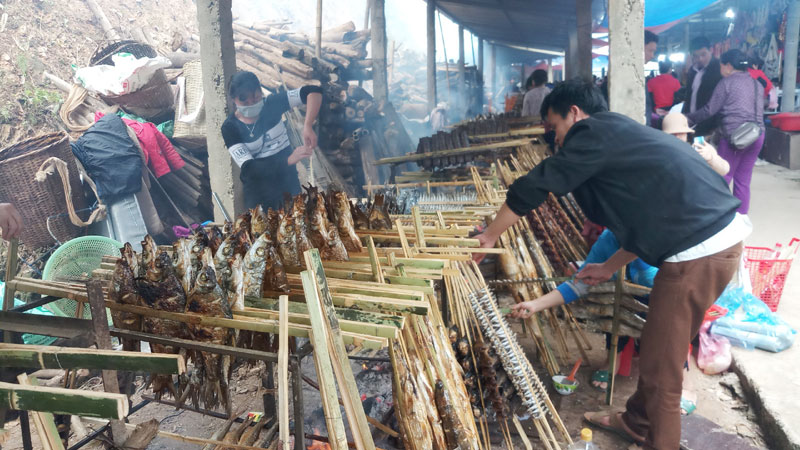 Grilled fish of the Da River is a famous delicacy that every visitor to Bo Temple wants to taste and buy.

.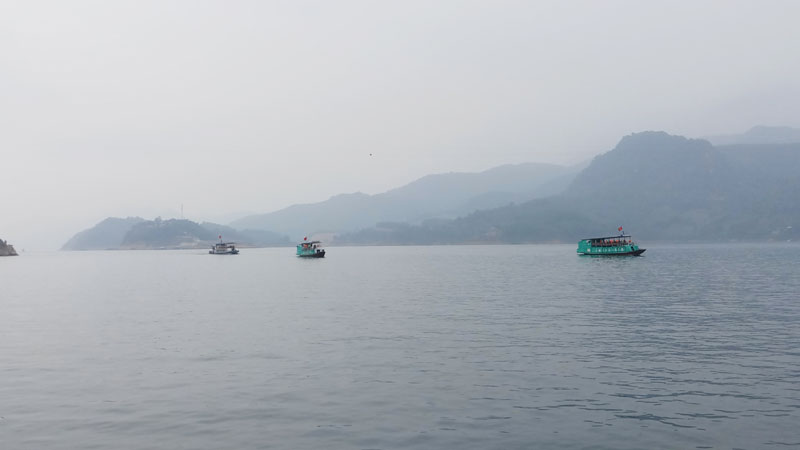 Boats carry visitors on sightseeing tours of the lake.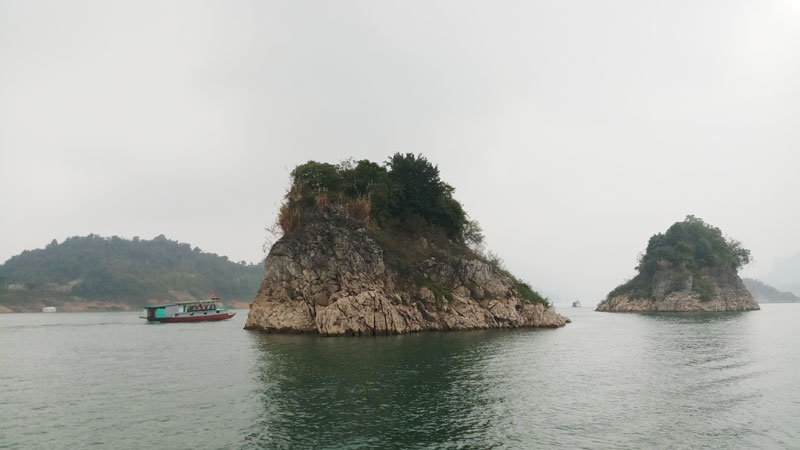 Thanks to its beauty, Hoa Binh Lake is described as a miniature Ha Long Bay.

Bo Temple, also known as the Temple of the Lord of Bo Waterfall, is associated with the story about King Le Loi's trip to put down a revolt in the spring of 1431. Legend has it that when the king's troops arrived in the Bo Waterfall area, they received support from locals, including Dinh Thi Van – a Muong ethnic woman in the land which is now Vay Nua commune. She called on other people to donate food to the troops and took them by boat to quell the rebellion. Due to her great contributions, after Van passed away, King Le Loi ordered locals to build a temple dedicated to her in the Bo Waterfall area, and it has become a popular place of worship of local residents. Bo Temple comprises Trinh and Chau temples and features 38 statues of all sizes.
Every year, the Bo Temple festival lasts from the second day of the first lunar month through the third lunar month. Thanks to the imposing landscape and the temple's sacredness, the site welcomes thousands of visitors coming from far and wide each day in the spring to pray for health, safety and happiness for each family and peace and tranquility of soul in the New Year./.