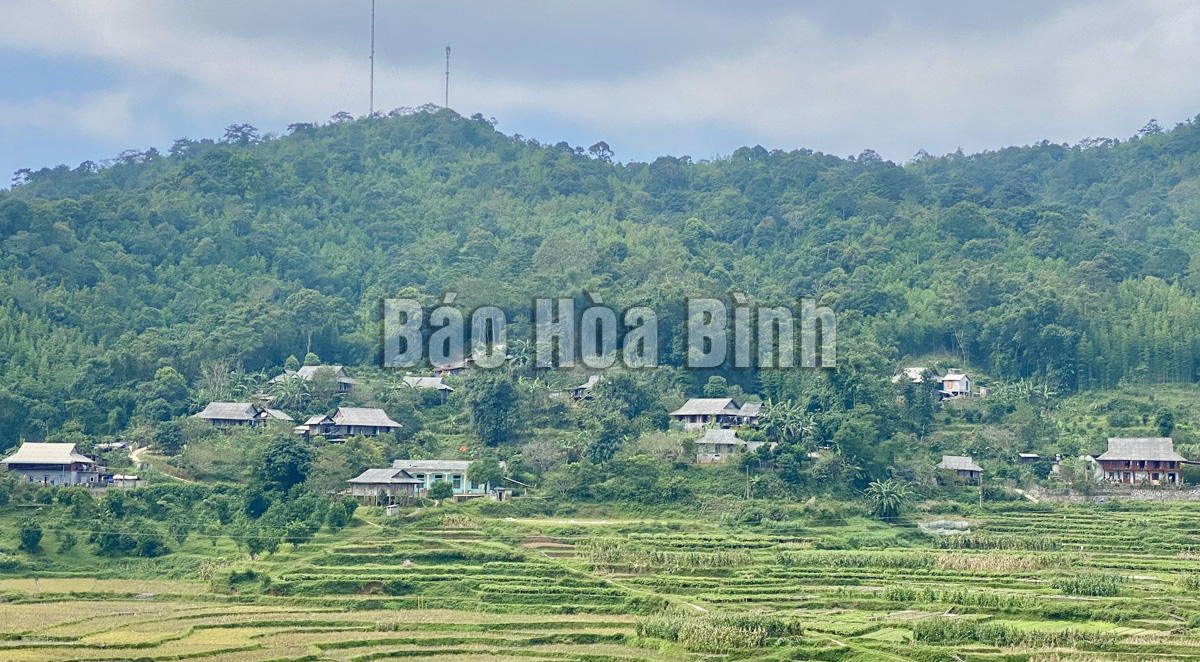 (HBO) - Boasting diverse natural and cultural tourism resources, the three highland communes of Van Son, Quyet Chien, Ngo Luong in Tan Lac district are gradually exploiting their tourism potential and advantages. Recently, the province has issued a resolution and a plan on turning these localities into a provincial tourist area by 2030, with a vision to 2050.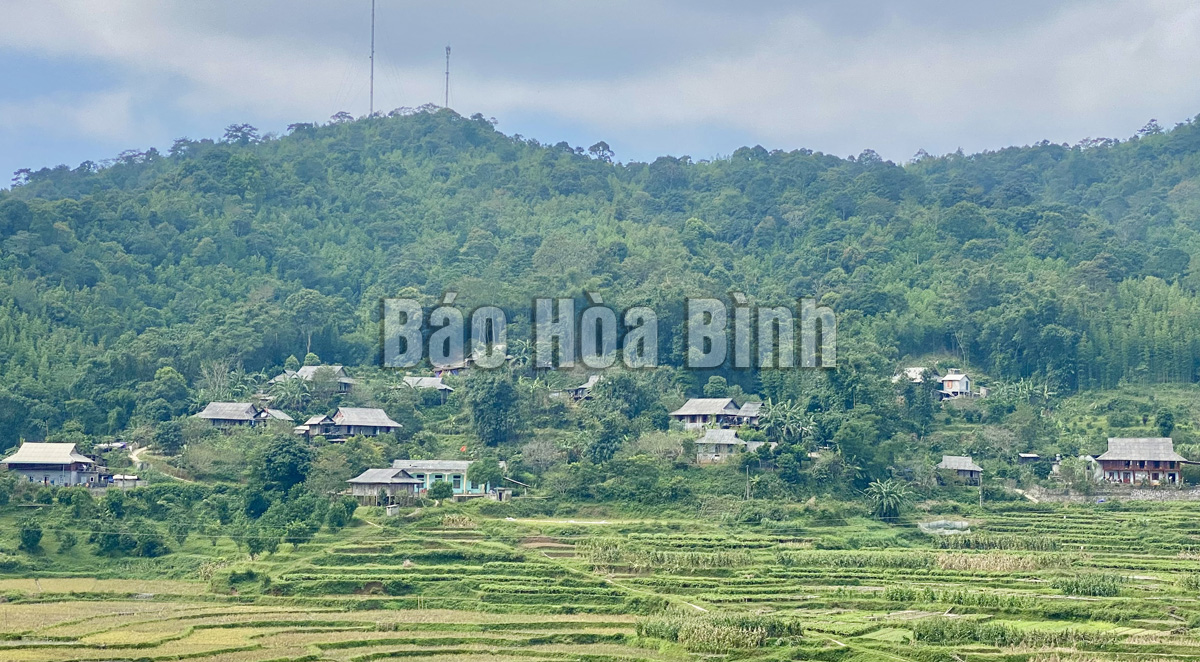 A check-in point in terraced fields of Lo village in Van Son commune.
Located at 800 - 1,000m above sea level and covered by the forest so the weather in the above-mentioned communes is always cool in the summer. There are many beautiful caves in the area, such as Nam Son Cave which is honoured as a national relic. In addition, there are a number of places to visit and explore, including Lung Van Peak, Lung Van terraced fields and Quyet Chien chayotevalley.
The local community also preserves many cultural values associated with the Muong ethnic identity. They have maintained their stilt houses, household utensils, and traditional costumes. Many residential areas still preserve traditional festivals, performances of Mo Muong -apopularritual ceremony that has become theunique cultural heritageof the Muong ethnic community in Thanh Hoa and many otherprovinces in the northern mountainous region,folk songs and games.
In addition to community-based tourism, the three communes also have the potential to develop agricultural tourism with some typical agricultural products namely Nam Son tangerines; off-season vegetables and fruits of Quyet Chien commune and Shan Tuyet tea.
According to Dinh Son Tung, head of the district's culture and information division, despite being affected by the COVID-19 pandemic, its tourism activities have achieved positive results. In 2019, it welcomed 10,000 tourists, including 3,000 visitors who stayed overnight, earning 2.5 billion VND in revenue. Incomes from community-based tourism services has contributed to improving people's living standards.
In order to develop tourism in a sustainable way and attract tourists, the district will exploit the existing tourism potential while focusing on preserving and promoting special cultural values as well as building unique and attractive products. Priority will be given to the development of resorts, ecological sites and community-based tourism.
It willfocus on mobilising resources and using investment from the State and from organisations, businesses and individuals to develop tourism, especially pouring capital into transport infrastructure at destinations and inter-regional traffic connections.
The development of telecommunications technical infrastructure will be promoted.
All economic sectors will be encouraged to invest in accommodation facilities, restaurants, hotels, and recreation facilities.
Attention will be paid to afforestation, forest protection and building attractive landscapes along roads and tourist attractions./.