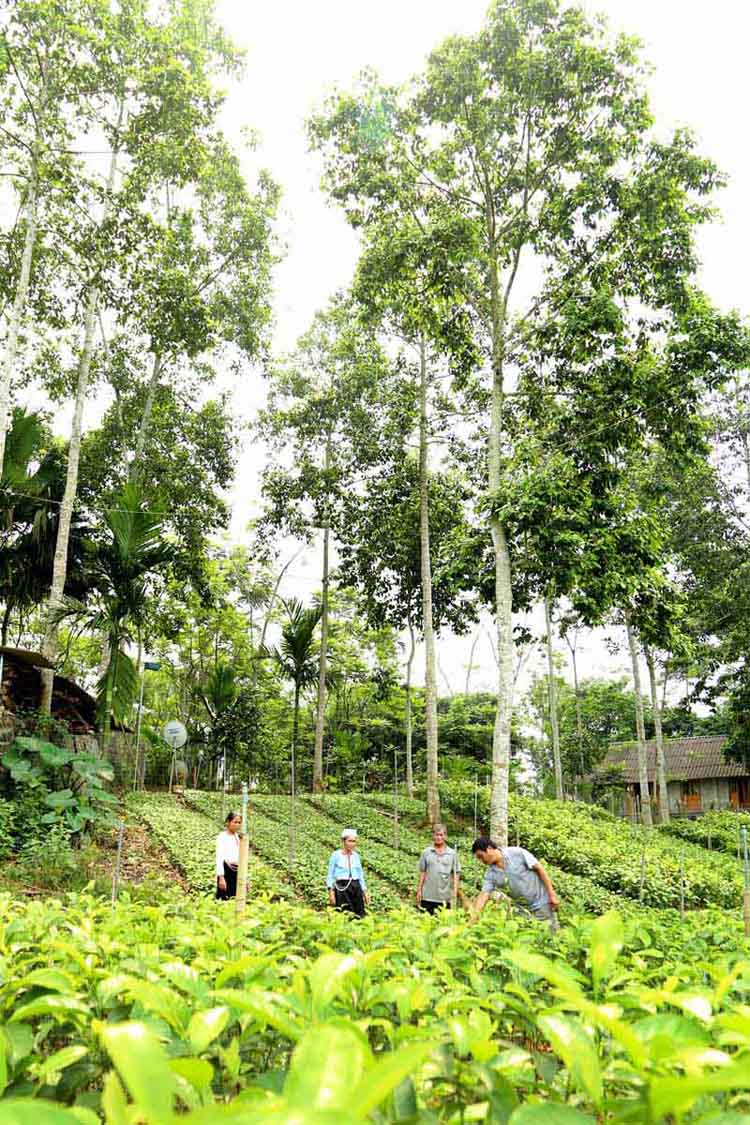 (HBO) - Coming to Chi Dao commune in Lac Son district on an April day, you will find yourself impressed by the fresh and clean air, the greenness of surrounding mountains, gardens full of tall and straight Doi trees, and fields with rice plants coming into ear, and the cool streams flowing around villages. What a serene countryside!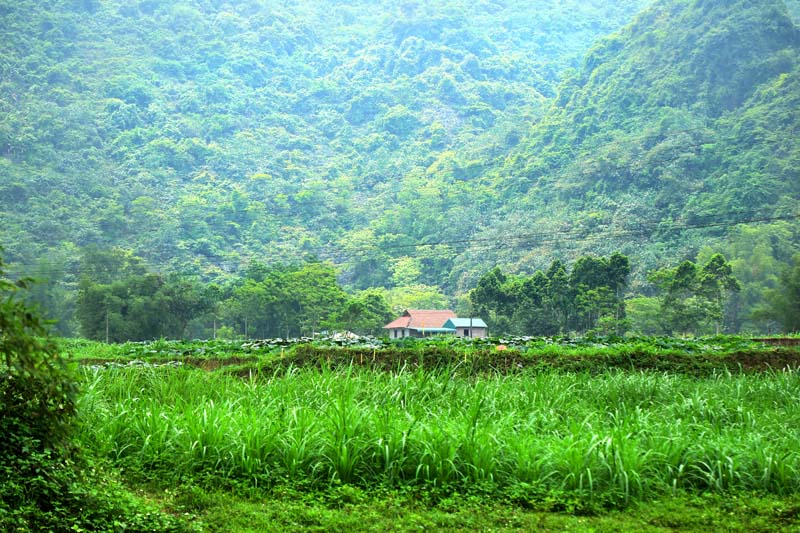 Houses covered in greenness.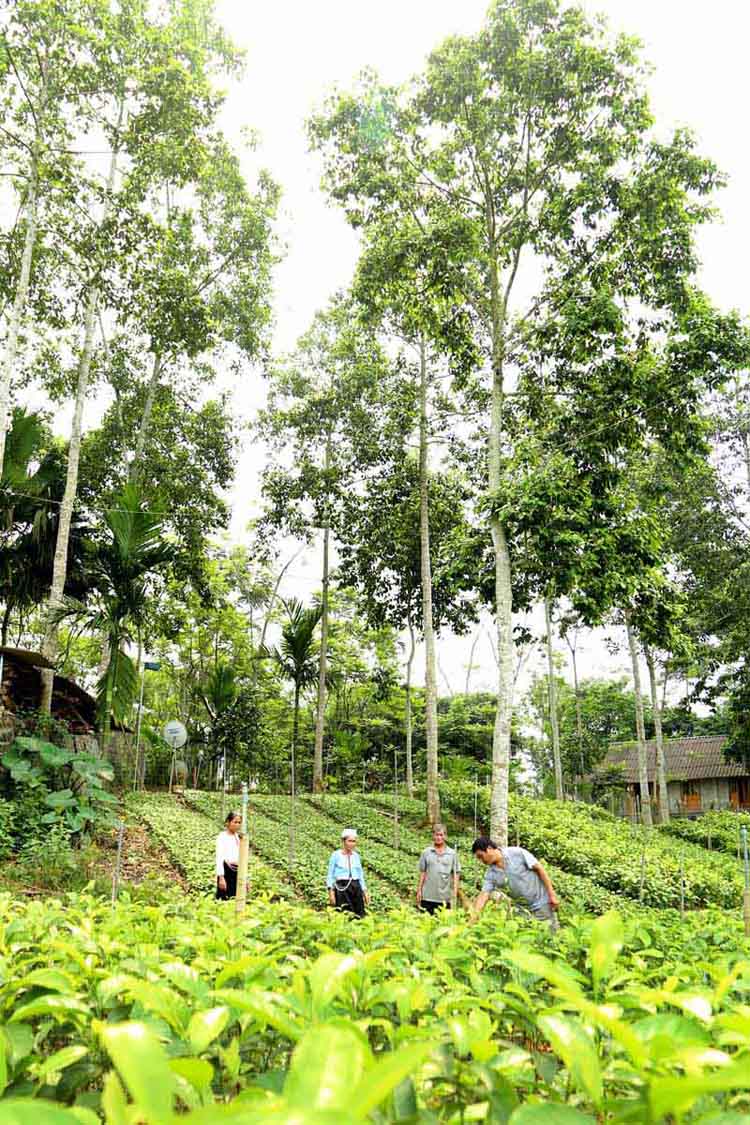 Many families in Chi Dao earn their living and get rich by cultivating Doi trees (Photo taken at a Doi garden of Mr Bui Van Tinh, a resident in Be Duoi hamlet ).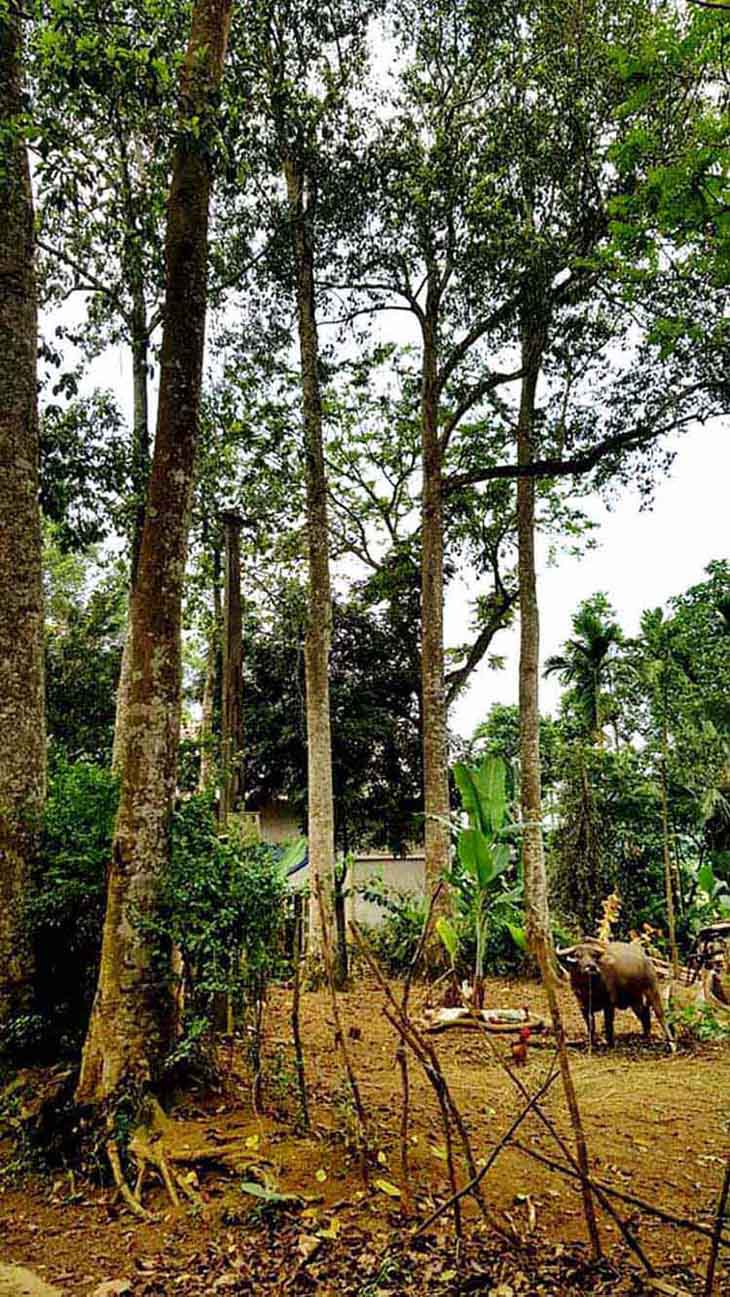 Tall and straight Doi trees – a typical feature of the Muong Be land.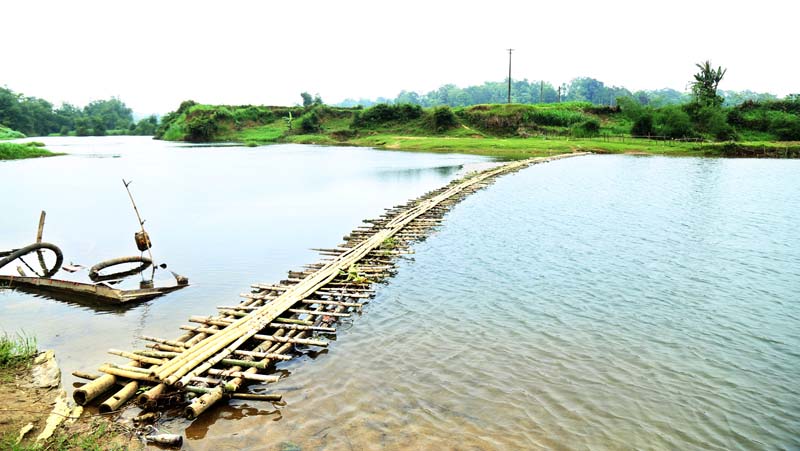 The crystal-clear Muong Be stream. However, the bridge connecting its two sides is in a bad condition and undergoes a repair.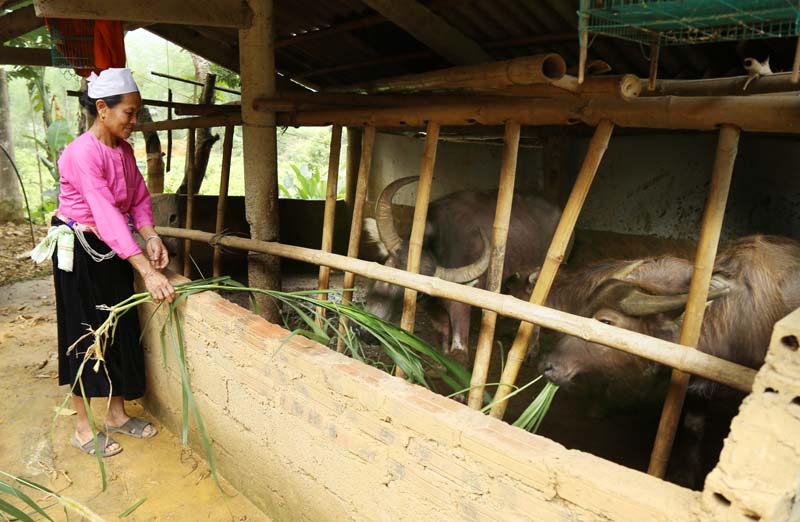 People in Muong Be grow grass to feed their buffaloes and cows. The animals are kept in stables instead of being left to range freely in the past.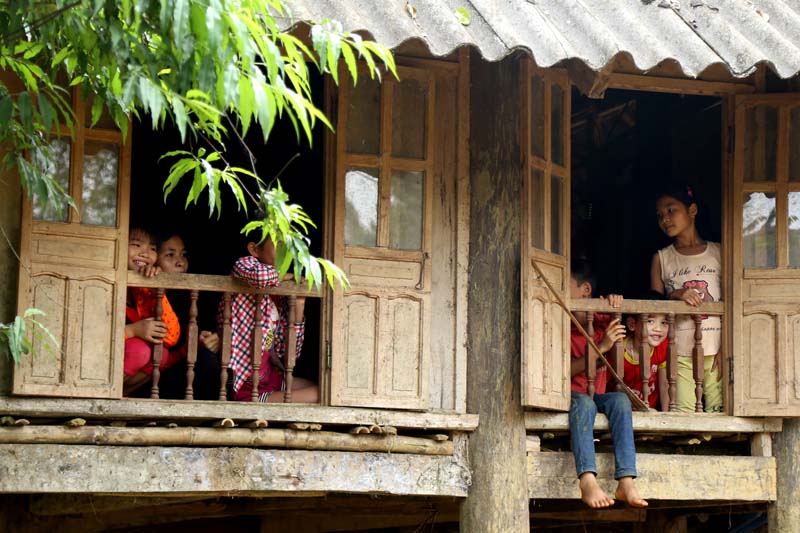 A Voong window of a stilt house.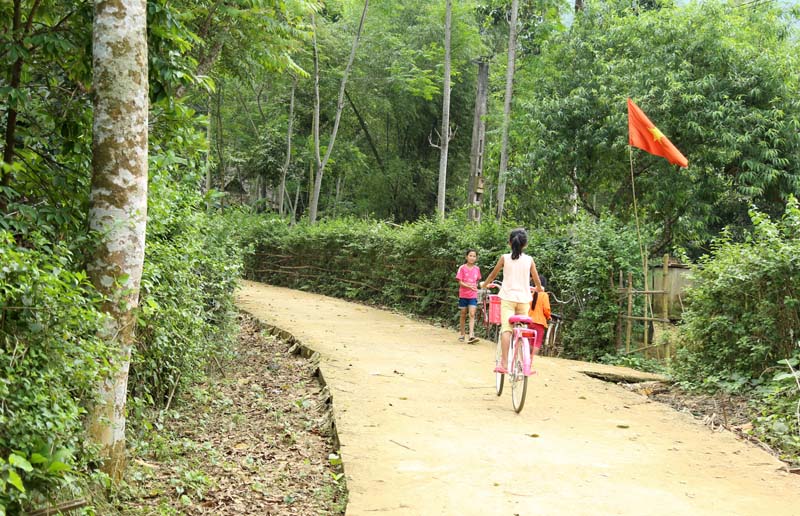 Rural roads in Chi Dao have been improved significantly.