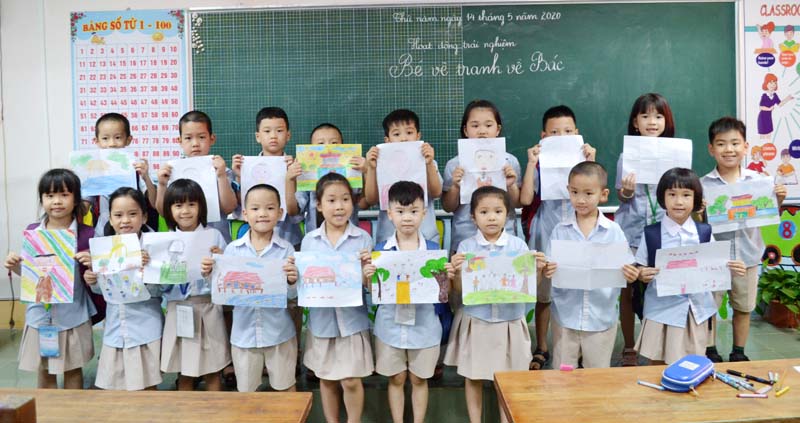 (HBO) - Celebrating the 130th birthday of President Ho Chi Minh (May 19, 1890 - May 19, 2020), the school named after Uncle Ho when he was young - Nguyen Tat Thanh High Quality Practical School (Hoa Binh City) has organized a lot of meaningful activities.
Not only through the regular class lessons, the extracurricular activities at this time are directed to Uncle Ho. Thereby, they have not only helped the students more understand and love the great leader of the nation, but they have also created a useful playground. Being proud of the school named after Uncle Ho, the teachers, the students of the school have been trying to study and follow Uncle's example, striving to achieve many results on the path of development.
Below are the photos of experience and extra-curricular activities about the topic of Uncle Ho of the elementary students: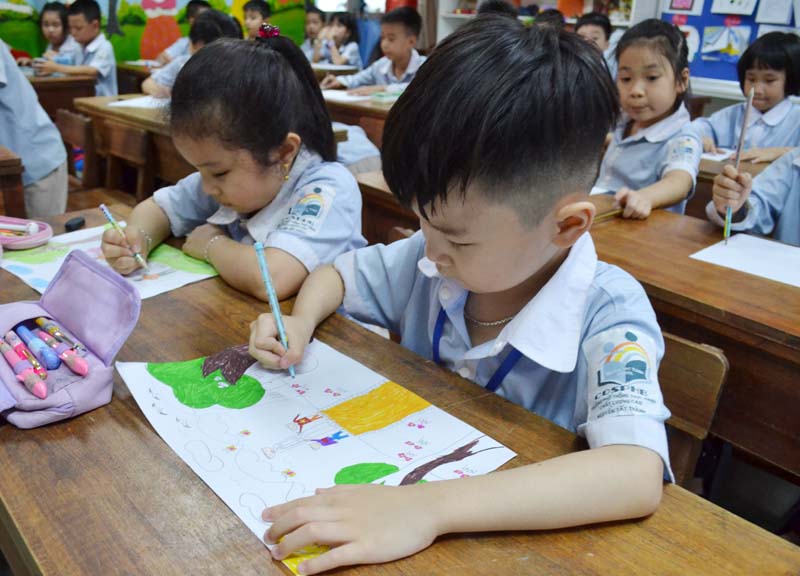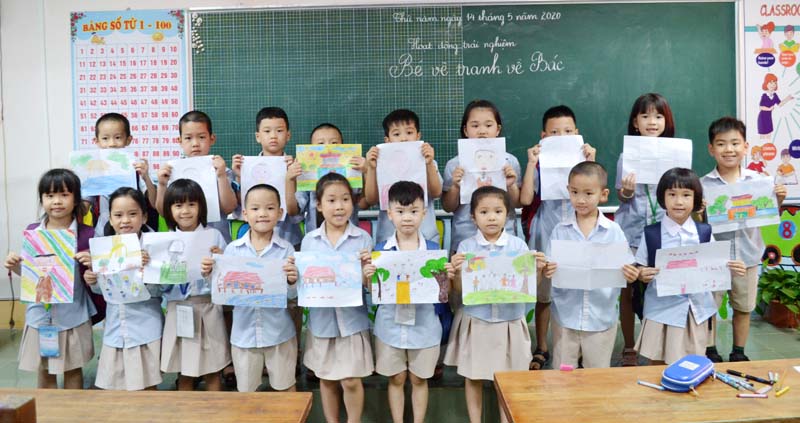 The students of class 1A1 are drawing pictures with the topic about Uncle Ho.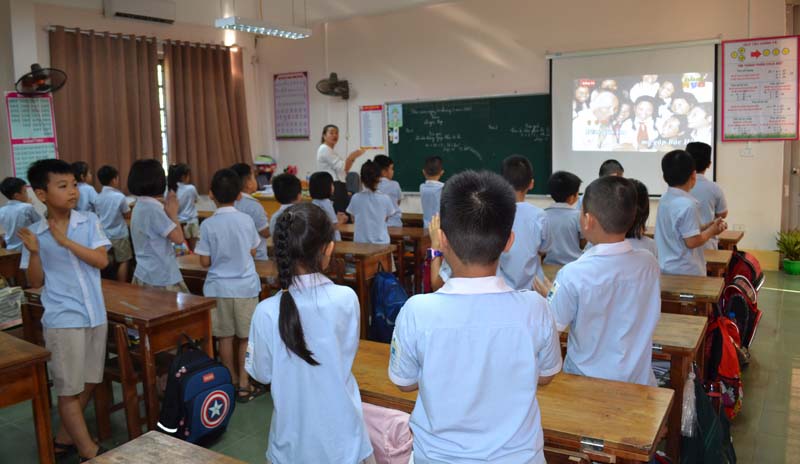 The students in class 2A4 are singing and dancing the song "Last night I dreamed of seeing Uncle Ho".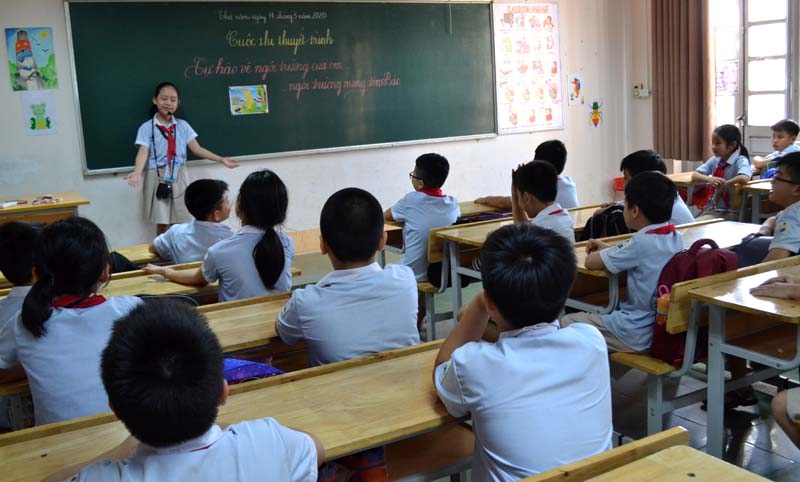 The students of the 4th graders are giving presentations on the topic "Dear Uncle Ho - we will try our best to be your good nephews".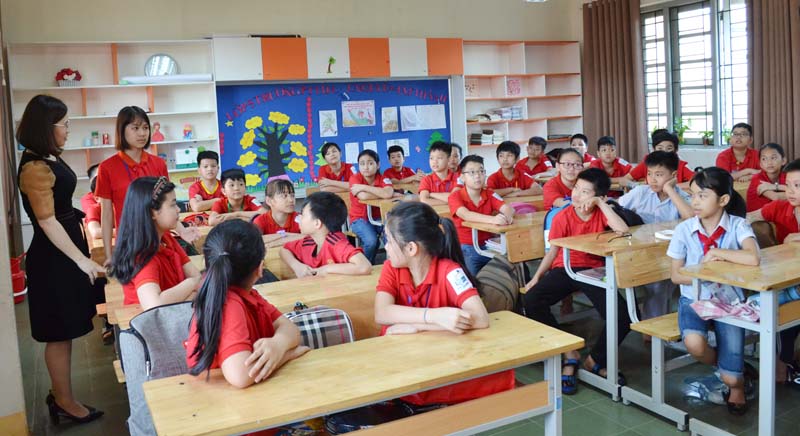 The students of the 5th graders are in the competition reading poems about Uncle Ho.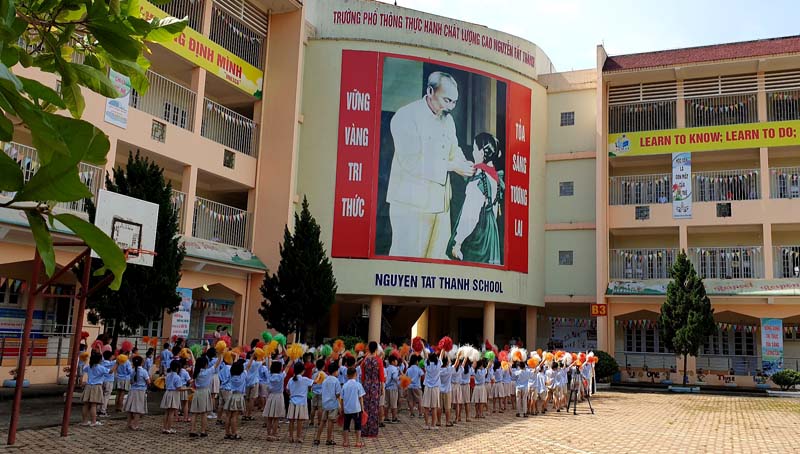 All of elementary students are performing in the background of the song "Who loves Uncle Ho more than teenagers and children".