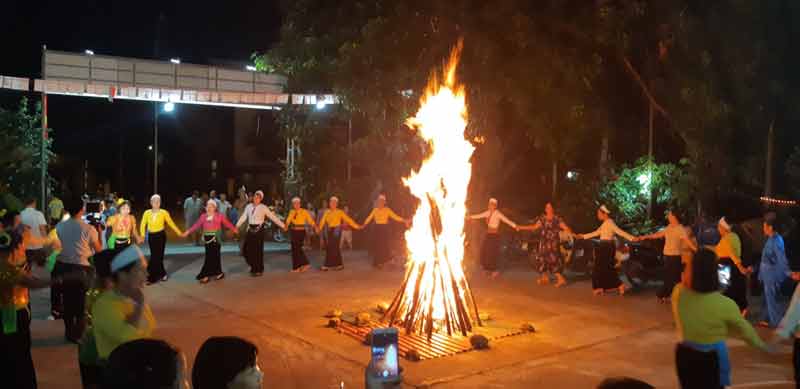 (HBO) - Every year, on the occasion of the National Day, September 2nd, the people of Thinh Lang ward (Hoa Binh city) cheerfully welcome the Independence Festival. This year's Independence Festival in 2020, everyone and every family joyfully prepare delicious chickens, pigs, rice for the special trays of food and Oc and Uoi cakes.
Oc cakes are first used to worship the ancestors, then for the family unions ... The cultural and sport activities are also organized by the ward, creating an atmosphere of excitement and tightening the solidarity. The Independence Festival has long become a beautiful and meaningful custom and it has been upgraded to a cultural beauty. In the heart of the city, Independence Festival in Thinh Lang ward is still with bold identity.
Celebrating the 75th National Day of the Socialist Republic of Vietnam (September 2, 1945 - September 2, 2020), all the people review the glorious historical tradition to continue to try to make ward increasingly strong and rich.
Here are some photos of Hoa Binh Newspaper's reporters capturing the atmosphere of celebrating Independence Festival in Thinh Lang ward: