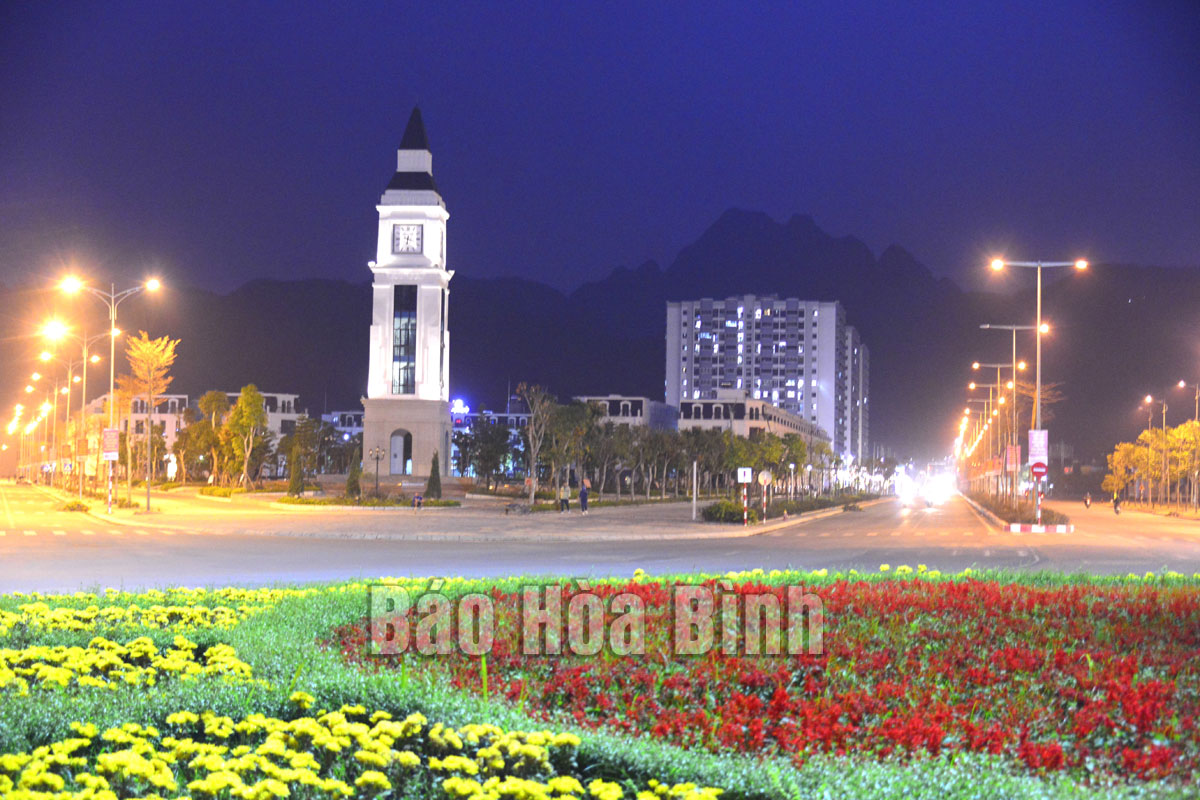 (HBO) - Hoa Binh city is srongly developing, trying to become a second-grade city, a modern and civilized city along Da river with its own identity. Here are some highlight works of the city at night.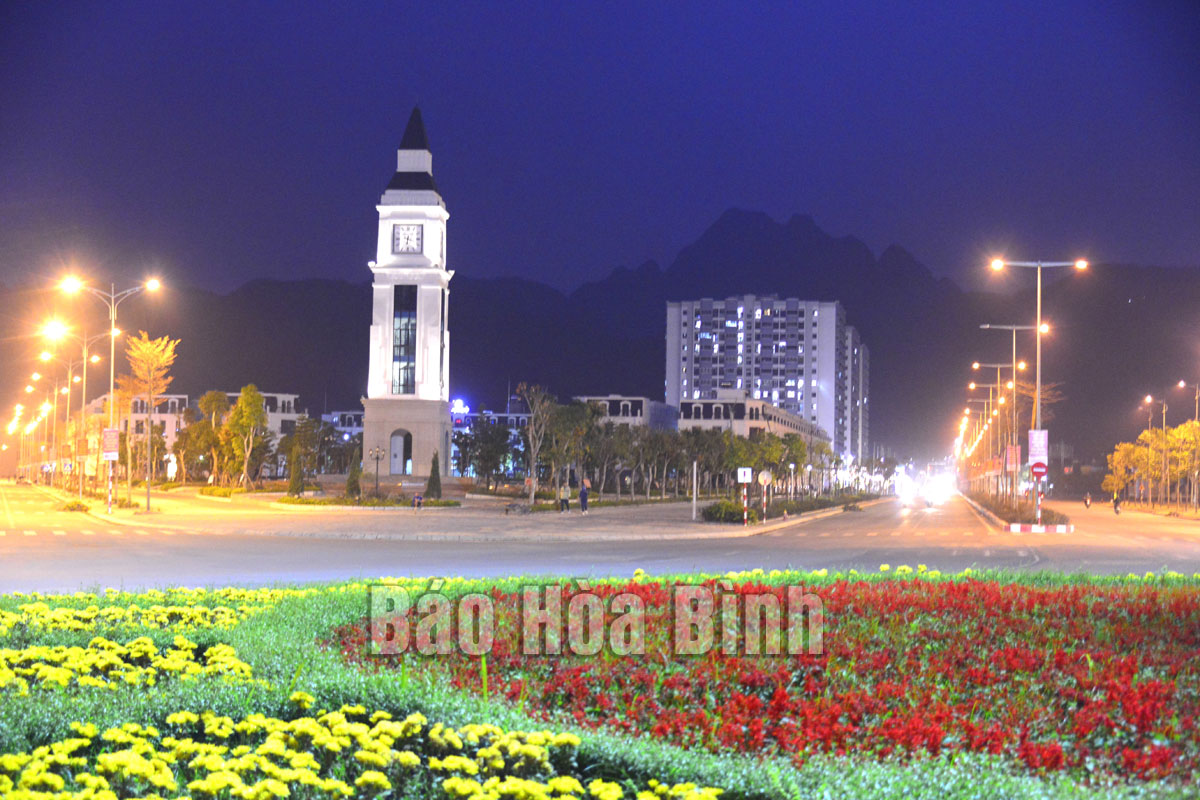 The clock tower icon at the intersection of Chi Lang street, Quynh Lam ward.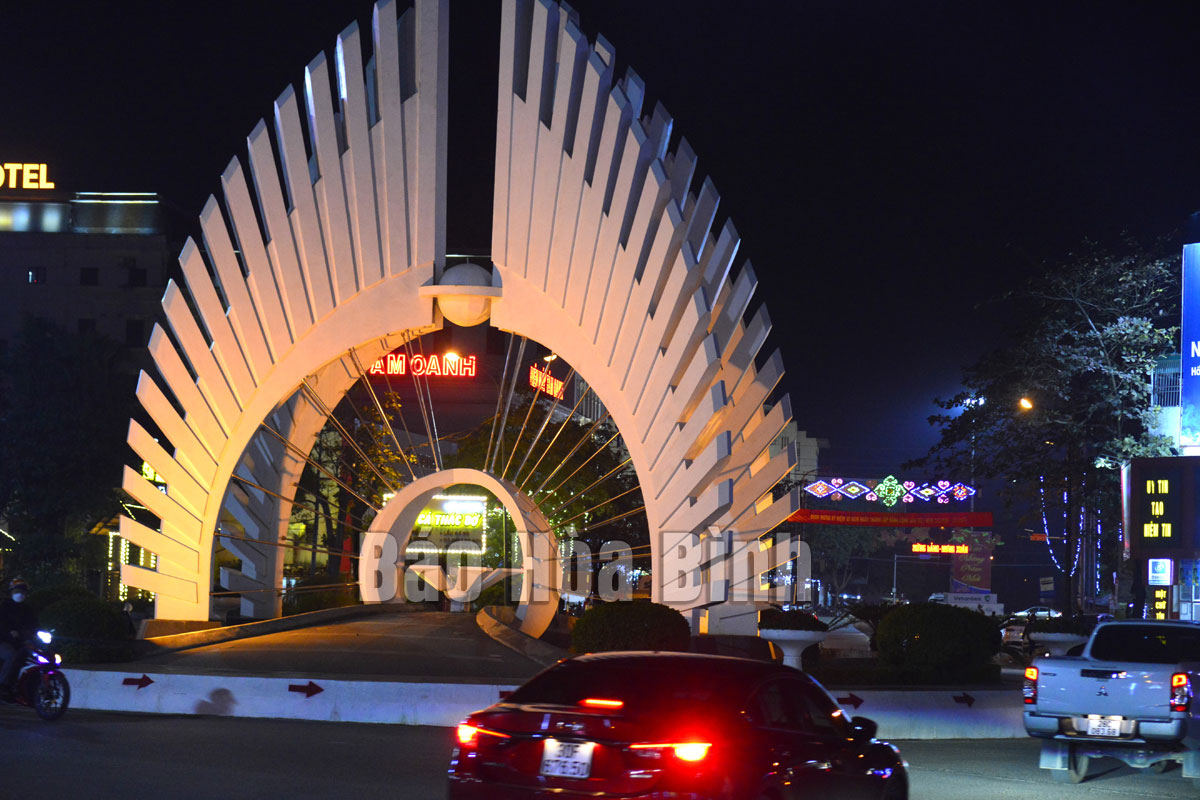 The intersection on the left bank of Da River has been alive.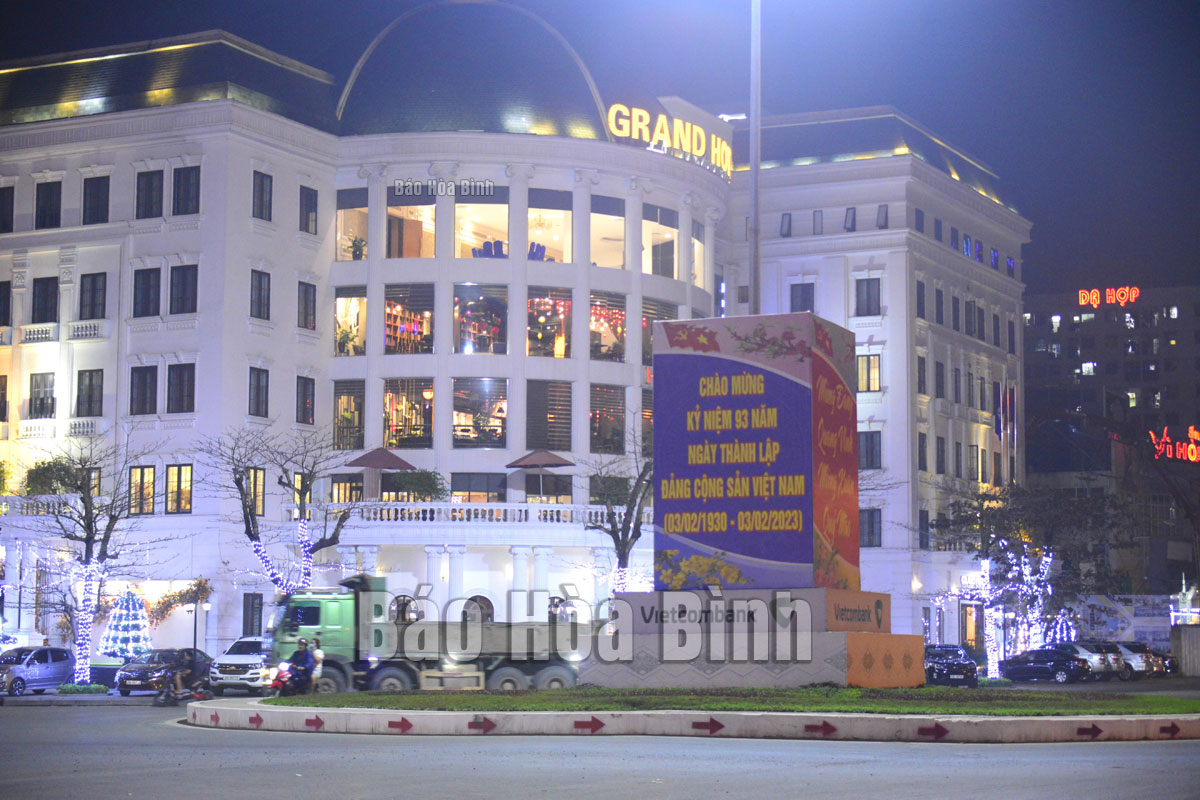 A corner of the commercial center on the left bank of Da River.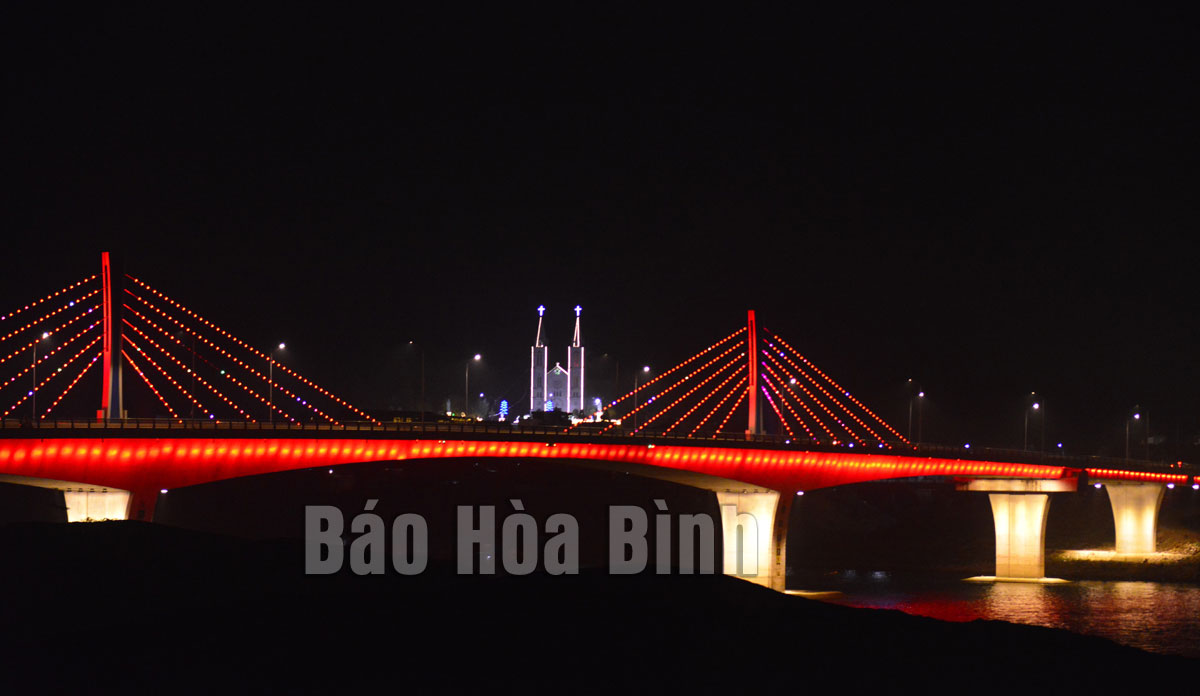 Hoa Binh Bridge 2 is glowing with the shimmering lights on romantic Da River.