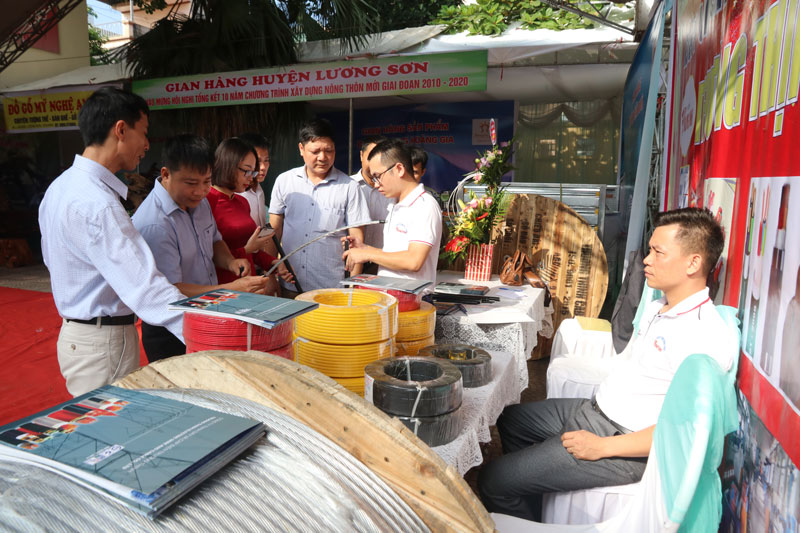 (HBO) - Hoa Binh has met its goals set for import-export turnover in the 2015 – 2020 period, with the figure increasing from 545.5 million USD in 2015 to about 1.9 billion USD in 2020. As such, the average annual trade growth was recorded at 28.5 percent on average, with the export value raising 29.61 percent on an average annual basis. During the period, the province always enjoyed a trade surplus.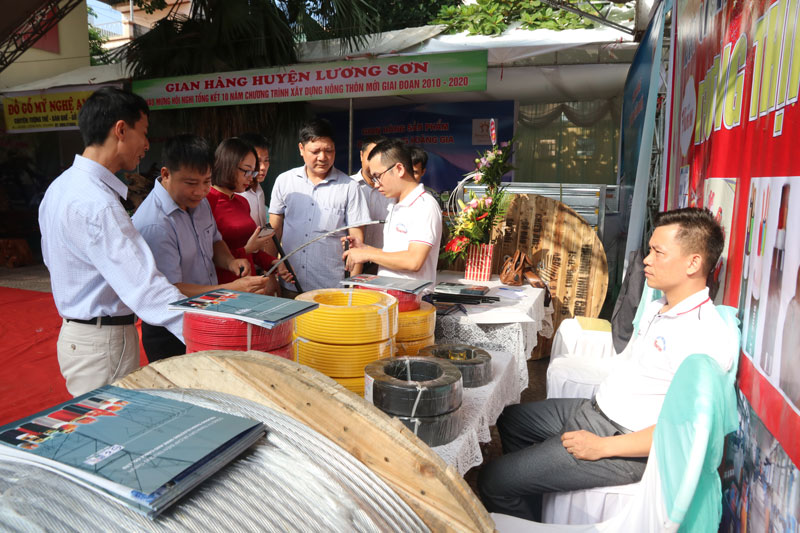 Customers explore products made by the branch of Truong Thinh Cable Co., Ltd in Hoa Son commune in Luong Son district.
Despite being hit hard by the COVID-19 pandemic since the beginning of the year, the local import-export has gradually become stable.
Between January and September, Hoa Binh shipped products overseas for over 645.23 billion USD, up 7.64 percent on year and fulfilling 62.52 percent of its yearly target. The province's trade revenue is expected to hit 1.9 billion USD this year, with export and import values reaching 987 million USD and 920.5 million USD, marking annual increases of 24.8 percent and 44.96 percent, respectively.
The Hoa Binh Department of Industry and Trade said the province's trade expanded significantly in the past five years with an average annual growth rate of 25 percent. As of 2020, the local export was ranked fifth and sixth in terms of revenue and per capita revenue in the region, respectively./.