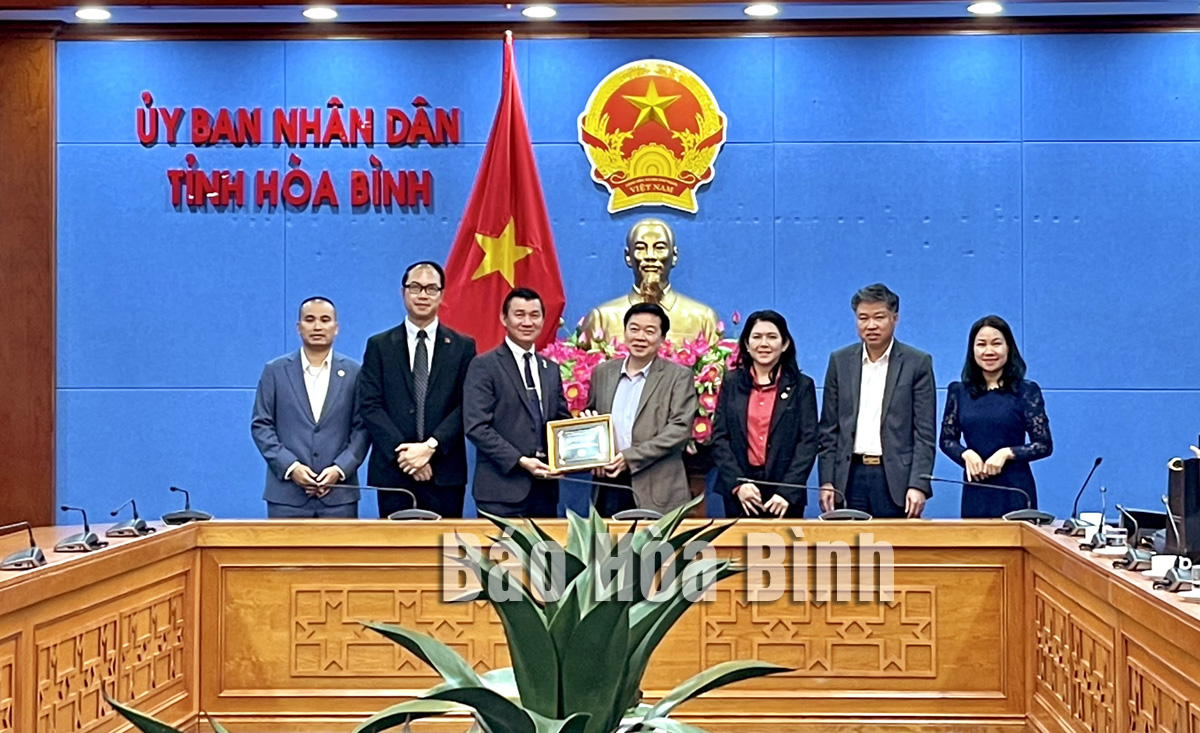 (HBO) – On March 2, the Hoa Binh People's Committee held a working session with the Vietnamese Business Association in Japan (VJBA). The session was chaired by Nguyen Van Chuong, Vice Chairman of the provincial People's Committee.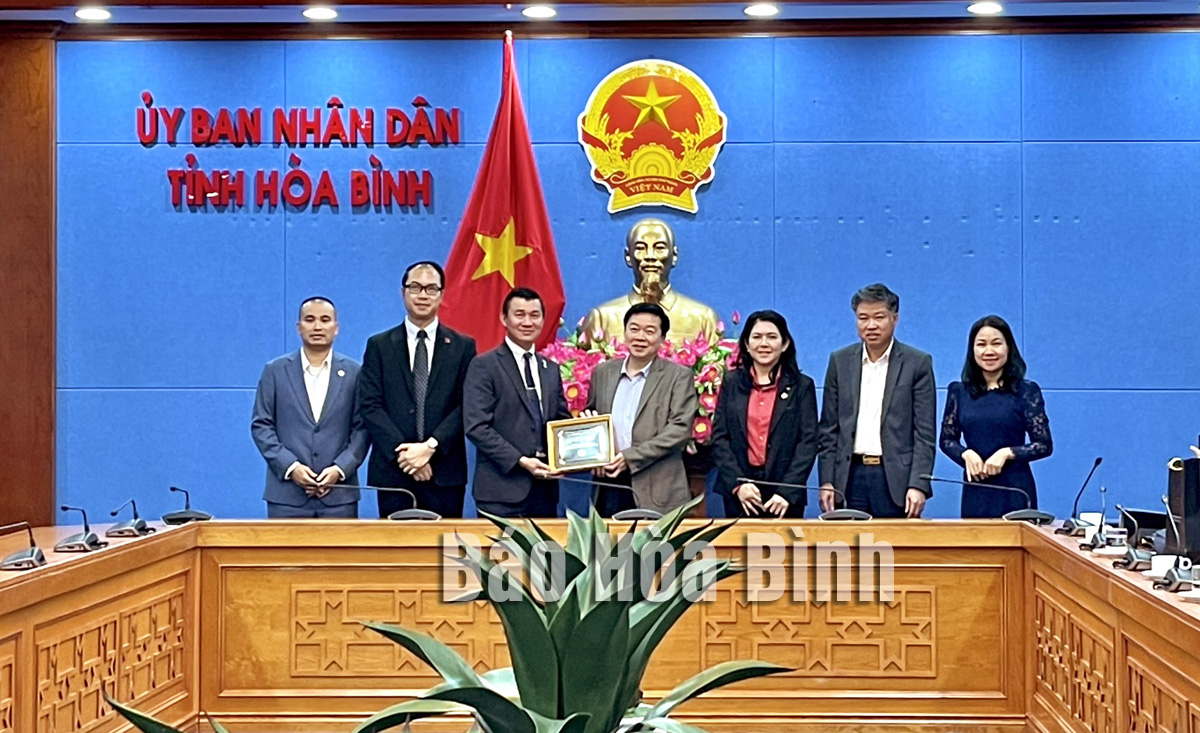 Representatives from the Vietnamese Business Association in Japan present a souvenir to leaders of the Hoa Binh People's Committee.
Currently, Japanese businesses have invested about 343.3 million USD in Hoa Binh, mostly in Da River's left bank industrial park, Luong Son industrial park and other areas.
The VJBA has been operating for 11 years, focusing on giving career guidance to the youth in Japan, sending high quality human resources of Vietnam to Japan, exporting Vietnamese products to Japan through official channels, and connecting businesses of the two countries, especially among small- and medium-sized enterprises.
Representatives from the association expressed their hope for Hoa Binh's support and coordination to train Japanese-speaking workers and introduce high quality agricultural products of Hoa Binh to Japanese consumers.
The two sides discussed conditions, potential and advantages for the local development, challenges for investment connectivity and promotion activities as well as human resources training, the connections among businesses and the sale of farm produce in Hoa Binh and Japan.
Addressing the session, Vice Chairman Chuong said that this visit by Vietnamese businesses in Japan to explore the local investment environment is a meaningful activity on the occasion of the 50th anniversary of the bilateral diplomatic relations.
Hoa Binh is keen on bringing more products and workers to Japan, he said, expressing his hope that the VJBA will serve as a bridge connecting the province and Japan in the fields of culture, politics and diplomacy.
He assigned the Hoa Binh Investment, Trade and Tourism Promotion Centre to act as a connection point of the province, linking local departments, sectors and trade associations to take steps to effectively implement cooperation activities with the VJBA.
Hoa Binh's gross regional domestic product (GRDP) grew 9.03% last year, with per capita income reaching 66.7 million VND (2,827 USD) per year. The rate of trained labourers was 59.2%.
The province has 729 private investment projects, of which foreign invested ones account for 5%, valued at 608 million USD. Japanese enterprises have poured 343.3 million USD into projects in the locality./.