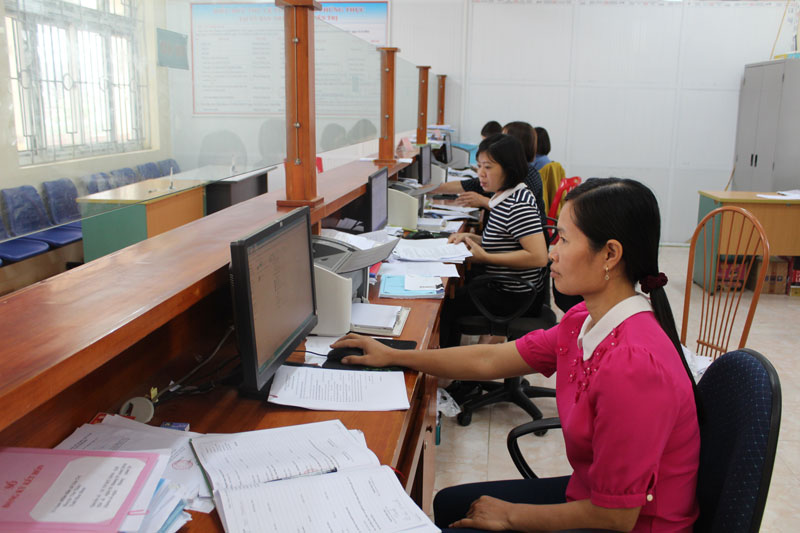 (HBO) - Since the beginning of 2019, the People's Committee of Yen Thuy district has focused on the task of building e-government with the goal of improving the efficiency of IT application in management and administration of public affairs.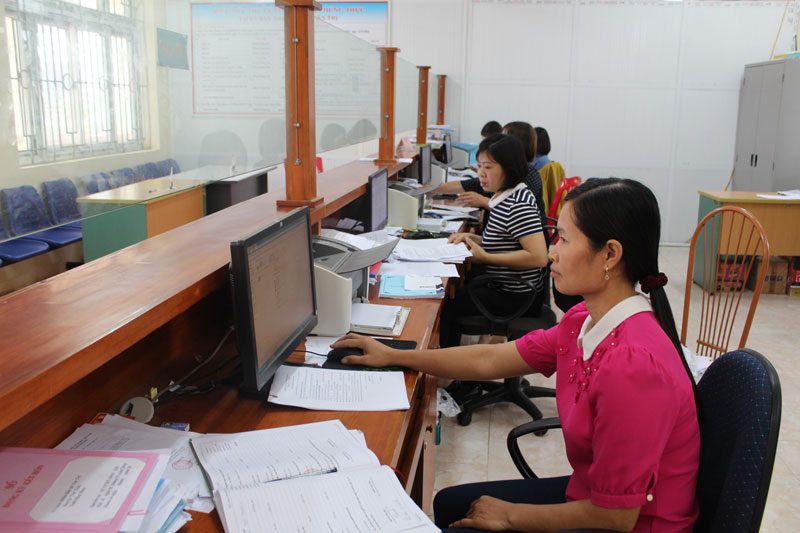 Residents in Yen Tri commune (Yen Thuy district) at one-stop shop unit.
To achieve such goal, the district established a steering committee on e-government and devised a plan to adopt technological advances for the effort under an action plan by the provincial People's Committee.
Initially, the district arranged resources, ensured technical infrastructure, and fostered human resources for IT application in State units. In early April, the district held a teleconference on administrative reform and e-government building for officials and cadres, and those in one-stop shop units in towns and communes. Earlier, it also held two training courses guiding officers at one-stop shop units, towns and communes how to use mailboxes specialised in sending and receiving documents on cyberspace.
Such efforts brought efficiency in dealing with work in units, agencies, towns and communes. Thank to IT application at one-stop shop unit in Yen Tri commune, the reception and settlement of administrative procedures have become better.
According to Vice Chairman of the Yen Tri communal People's Committee Bui Hong Diep, almost administrative procedures under one-stop shop mechanism have been processed quickly during the day thanks to IT adoption. Specifically, it was done via a document management software up to ISO 9001-2008 standards, contributing to improving openness and transparency in the settlement of administrative procedures, enhancing discipline and cutting waiting time. According to a public satisfaction survey, Yen Tri commune received praises as more than 90 percent of documents and administrative procedures in environment and mineral resources, and 80 percent of others in land field under the communal authority were processed as scheduled./.