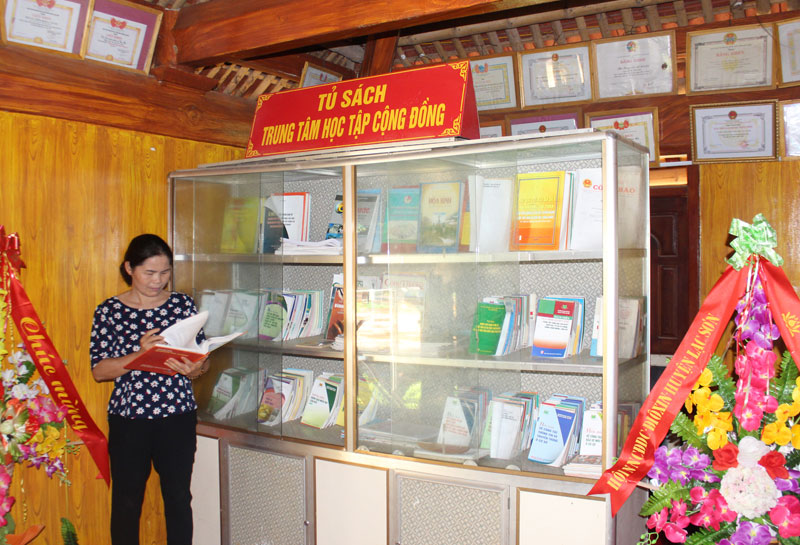 (HBO) - In 1998, the Center for Community Learning (CLC) in Cao Son commune (Da Bac) was established. This is one of the first two CLCs which were piloted first in the country.
Currently, 210 CLCs within 210 communes, wards and towns operate stably and are step by step being improved. The activities of CLCs have contributed to strengthening the results of educational universalization, illiteracy eradication, socio-political stability, building the internal solidarity among the people and the association between the organizations and the society as well as raising the awareness for the people about the constitution and the law.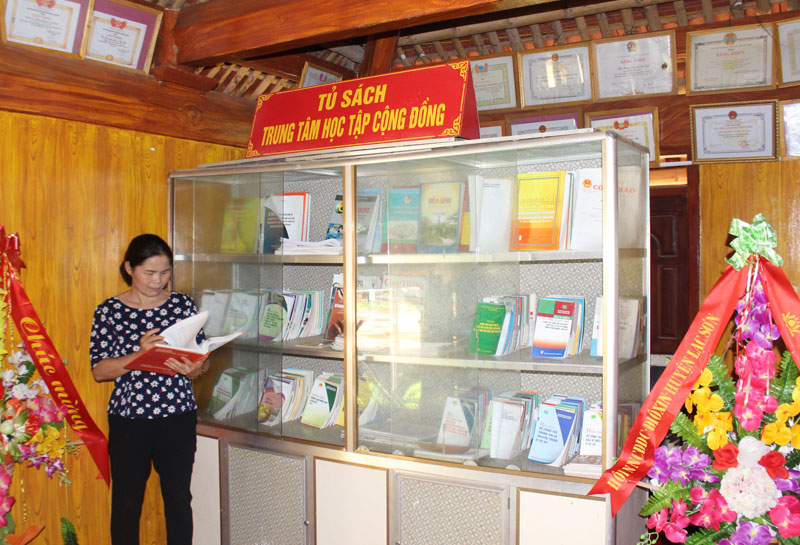 Books and documents have been invested for the Community Learning Center of Tan My commune (Lac Son) so that people cab study and look up.
According to the provincial Association for Promoting Education, until April, 2,045 out of the 2,068 hamlets, villages and groups in rthe whole province have clubs for the development of the community village with 4,724 groups of members, 132 CLCs having their own offices and 134 CLCs equipped with loudspeakers. 100% CLCs have their official seals stamped, community bookshelves, being connected to the internet to serve the exploitation of thematic materials. There have been 3,751 instructors and thematic collaborators teaching at district's and commune's levels.
Mr. Quach The Tan, the Chairman of the provincial Association for Promoting Education says the CLCs have promoted the propaganda about the position and role of CLCs in recent years. The clubs for the development of the community village are being paid special attention. CLCs have focused on organizing the activities in some key areas such as education, animal husbandry, cultivation, health, handicrafts, law, culture, arts and so on.
In the coming time, CLCs need to actively conduct surveys on learners' needs and develop community clubs. It is necessary to have specific plans for training teachers, reporters and instructors having enough experience and capacity to operate at CLCs. Theinvestment in building new CLCs and equipment for operation is being upgraded. The educational socialization must be strengthened, mobilizing the legal support resources for the activities of the CLCs. They have organized diversified and flexible activities to meet the needs of the regular learning, longlife learning of the people. At the same time, CLCs should continue advising the different levels of the Party committee, the government to issued a system of guiding documents on building and developing CLCs.