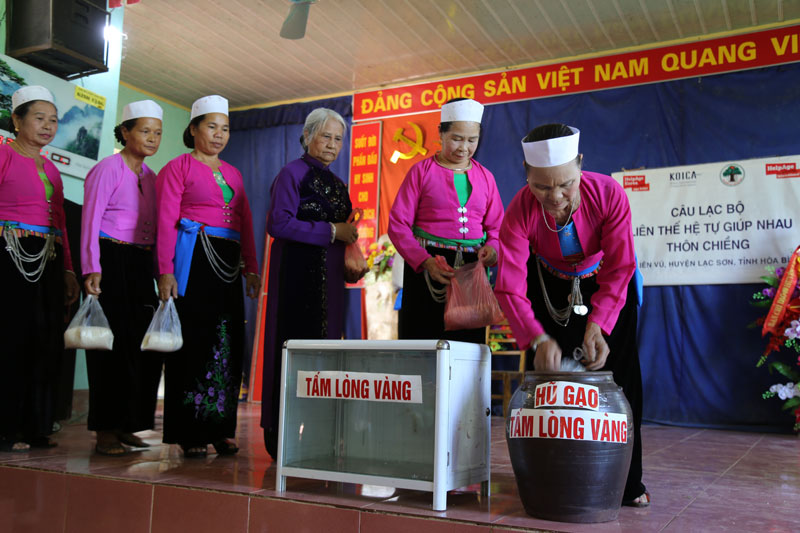 (HBO) – A delegation from the World Bank in Vietnam, the Korean International Cooperation Agency (KOICA) and HeipAge International in Vietnam held a working session on May 13 with the Elderly Association of Hoa Binh province on the outcomes of the building and multiplying of the Intergenerational Self-Help Club (ISHC) model in the locality
The project to assist the disadvantaged elderly through the replication of ISHC in Vietnam (Project VIE 070) is funded by the KOICA through the Republicof Korea's organisation for support of the elderly, with technical assistance from HeipAge International in Vietnam.
It covers nine northern localities - Hanoi, Hai Phong, Vinh Phuc, Hoa Binh, Ninh Binh, Thai Binh, Hung Yen, Bac Ninh and Hai Duong.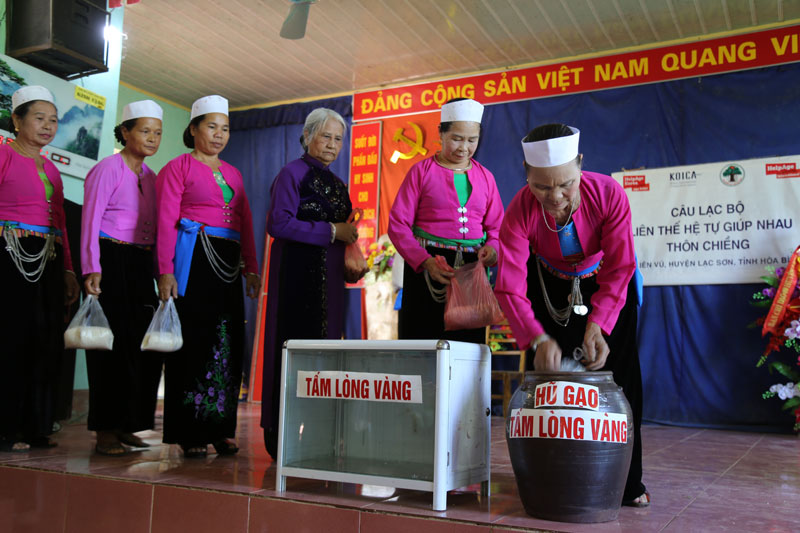 Representative from the World Bank in Vietnamand HeipAge International in Vietnammeet and talk to members of the Intergenerational Self-Help Club in Bung hamlet, Thu Phong commune (Cao Phong district).

So far, Hoa Binh has set up 15 ISHSs in 11 districts and cities. Over the past one year, the project has attracted nearly 800 people with the key role of members of the Elderly Association.

Thanks to the attention of the Party Committee, government, departments, agencies and organisations from provincial to local levels, operations of the clubs have been regularly and efficiently carried out in eight aspects of the project, including improvement of income; health care service; care at home with volunteers' help; mutual and community support; spiritual life caring; rights and benefits; resources mobilisation; and knowledge and awareness enhancement.

In the future, the project will be continue supporting to multiply and reform of the ISHS model, thus contributing to improving the capacity of the Elderly Association at different levels as well as local governments in supporting, managing and expanding the clubs in villages, hamlets and residential areas.

Earlier the same day, the delegation made a field trip to Intergenerational Self-Help Club in Bung halmet, Thu Phong commune of Cao Phong district./.