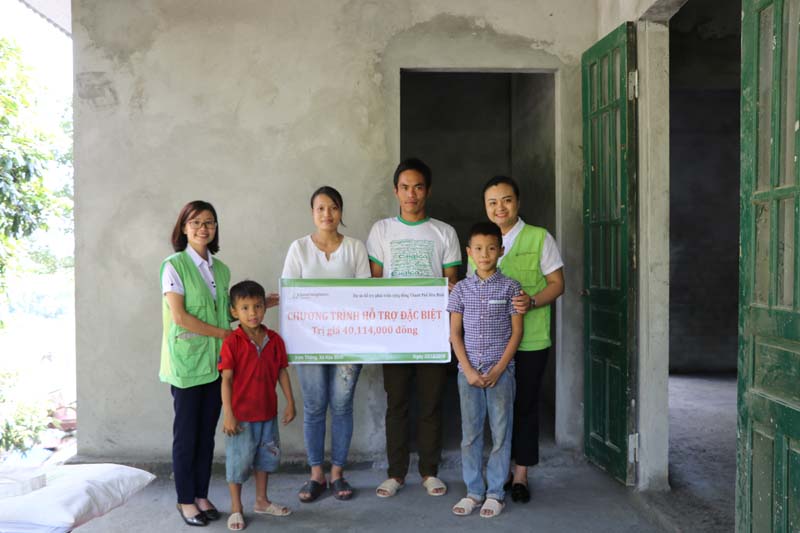 (HBO) - On October 23, the Good Neighbors International (GNI) Vietnam presented special aid packages to two disadvantaged families in Hoa Binh and Yen Mong communes in Hoa Binh City.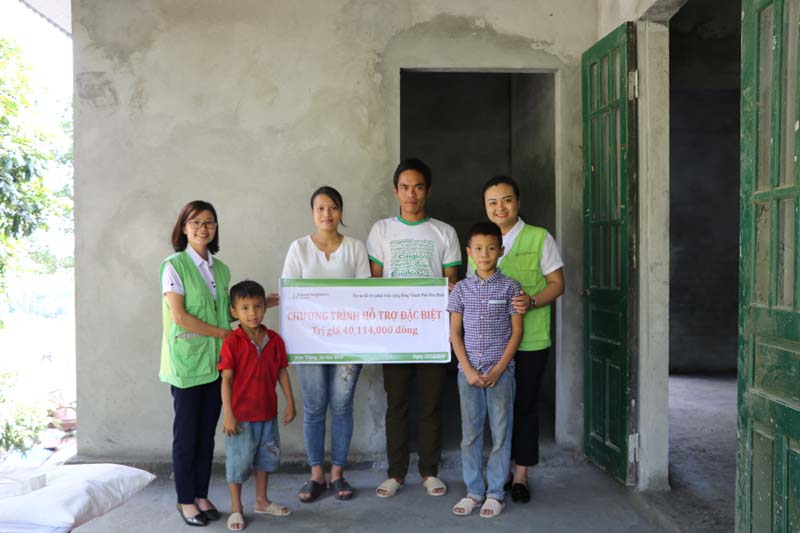 The GNI Vietnam presents relief aid to Nguyen Van Hoang's family in Thang hamlet, Hoa Binh commune (Hoa Binh City).
In 2009, GNI Vietnam established a representative office to carry out projects in Hoa Binh. Since then, it has supported 1,116 disadvantaged children.
In response to the 'action month for the poor' programme, the GNI project in Hoa Binh presented the two aid packages worth 76 million VND (3,282 USD), including 55 million VND in cash and other items such as bikes and breeding cows. The recipients were families of Nguyen Van Hoang in Hoa Binh commune's Thang hamlet and Ly Van Toan in Yen Mong commune's My hamlet./.