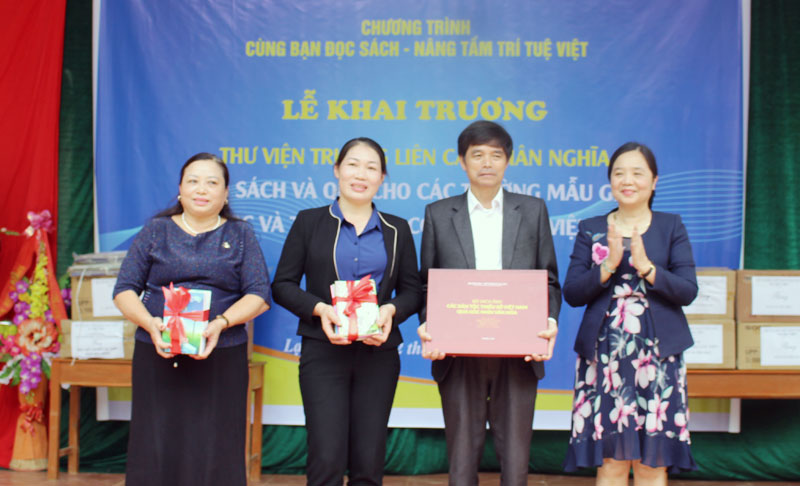 (HBO) – Vu Duong Thuy Nga, Director of the Ministry of Culture, Sports and Tourism's Department of Library has led a delegation to visit the Hoa Binh Provincial Library.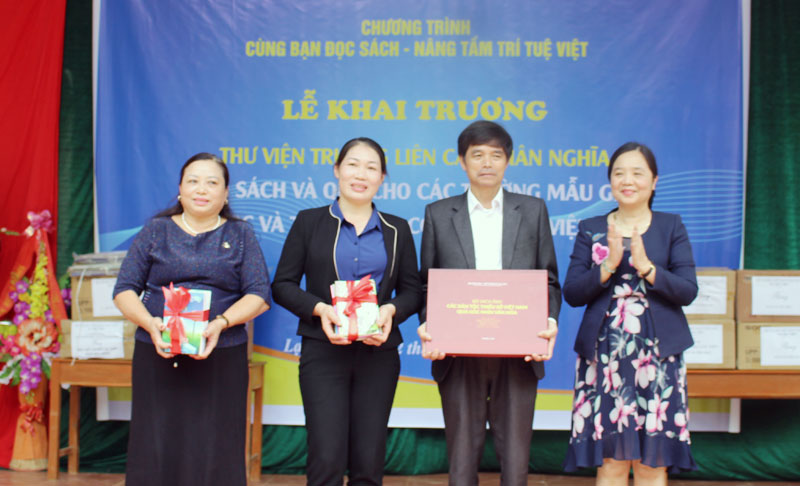 Leader of the Ministry of Culture, Sports and Tourism's Department of Library presents books to Lac Son district.
After over the two-year implementation of a project on developing reading culture by 2020 with a vision towards 2030, Hoa Binh has achieved a number of important results. People has paid more attention to reading culture and on such basis, the province has established greater reading demand and skills among the locals.
Since 2018, the Hoa Binh Provincial Library has added 1,645 books and 34 types of newspapers and magazines and issued 12,000 free reader passes. It has served 133,400 readers with 174,800 books, newspapers and magazines while its website had nearly 900,000 visits.
Speaking at the meeting with officials of theHoa Binh Provincial Library, Nga said the provincial Department of Culture, Sports and Tourism will better advise the provincial People's Committee on how to effectively develop reading culture among local people in the future.
Additionally, the library needs to improve reading space to create reading habits, demand and skills among people from all walks of life and encourage theprivate sector to engage in this matter, she said.
The delegation also presented more than 4,000 books to the provincial library and libraries of Mai Chau and Lac Son districts. It also attended the inauguration of a library at Nhan Nghia Primary and Secondary School in Lac Son district and presented books to the library./.