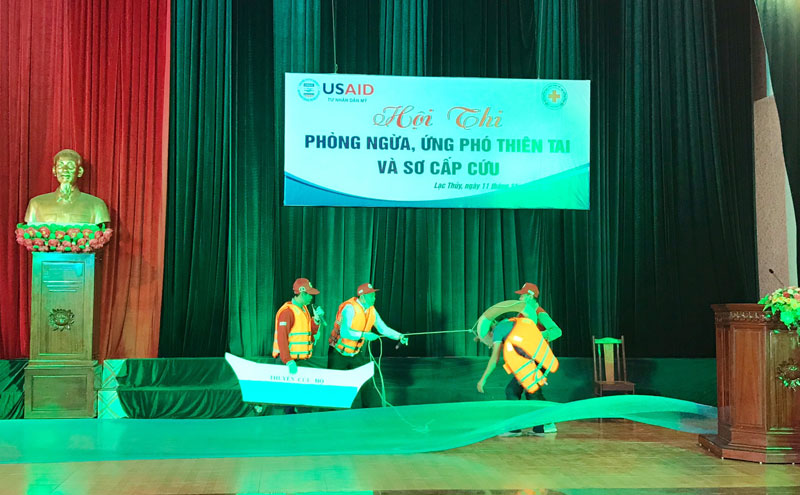 (HBO) – A competition on response to natural disasters and first aid was recently held for teams in the three communes of Dong Tam, Yen Bong and Khoan Du in Lac Thuy district of the northern mountainous province of Hoa Binh.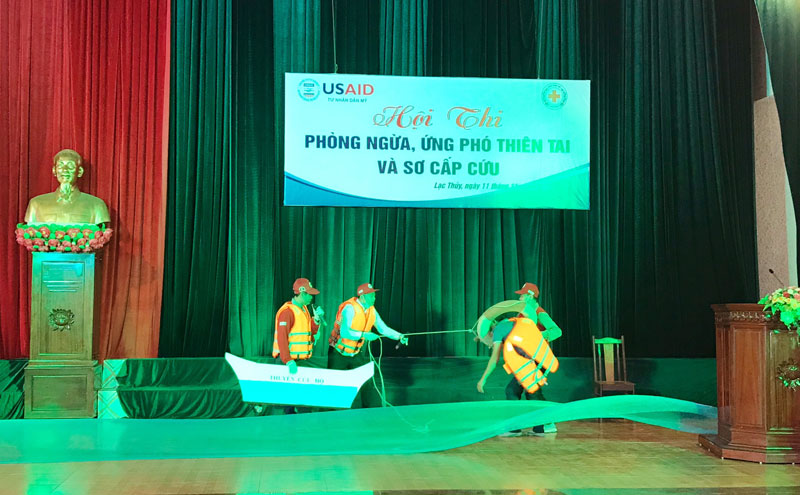 A team from Khoan Du commune (Lac Thuy district) participates in the competition to rescue a drowning victim.
The event was organised by the provincial Red Cross Society with the support of the US Agency for International Development (USAID).
The competition aimed to help members of rescue teams of the communes to gain experience and improve their skills in disaster response, hygiene maintenance and disease prevention, along with those in first aid, search and rescue, providing support for local authorities and people in case of accidents and disasters.
The teams competed in three parts including introduction, knowledge and practice. In the practice category, contestants prepared their own scenarios for disaster prevention and response involving clean water, hygiene and disease prevention in the locality.
Scenarios such as traffic accidents, drowning, cessation of respiration, electric shock, first aid and victim evacuation techniques, were thoroughly devised, demonstrating teams' capacity in responding to accidents and disasters.
Khoan Du commune triumphed at the competition, followed by Yen Bong and Dong Tam communes. The provincial Red Cross Society also presented equipment on disaster response and first aid worth 736 million VND (31,830 USD) to the teams./.