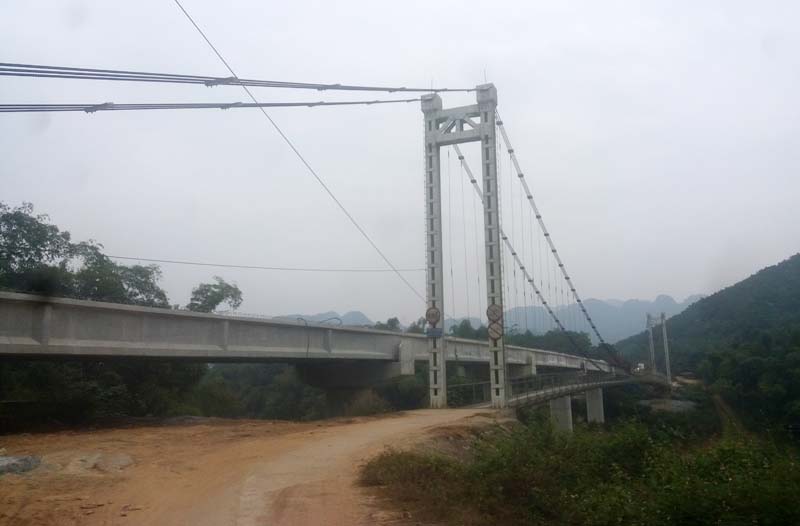 (HBO) - Hung Thi is one of the extremely difficult communes of Lac Thuy district. In the past, the area was divided by an inconvenient network of rivers, streams and inconvenient roads, which greatly affected the economic development of the commune. Currently, from the projects for the local bridges, the invested and upgraded transportation system has created the favorable conditions for Hung Thi to strongly change in local socio-economic development.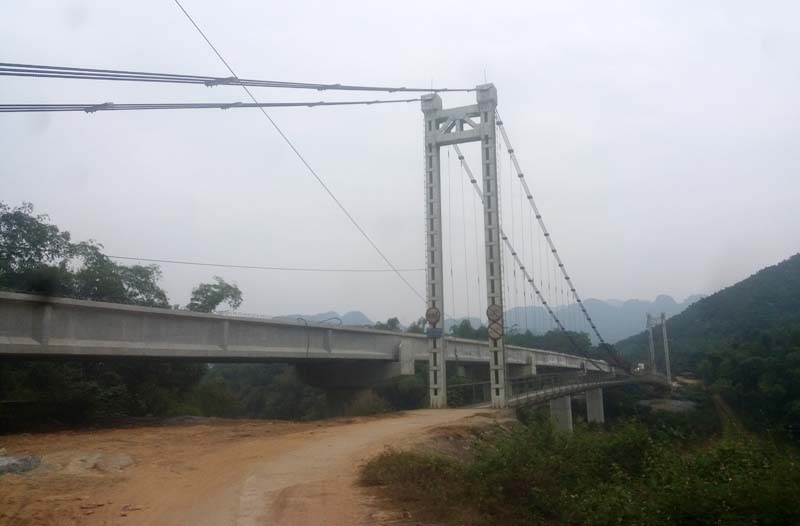 The hardened bridge across Boi river to the center of the commune were built to facilitate the people in Hung Thi commune (Lac Thuy) to travel and transport goods.
With the motto that the State and the local people work together, from the State's investment projects, the commune has planned to mobilize the capital from the people to build the rural transportation system.
Thanks to the newly built and solidly renovated roads, the traffic network in the whole commune has been smoothly through, contributing to change the appearance of the commune and increasing the income for the local people due to the agricultural and forestry exchange and trade.
The chairman of the People's Committee Hung Thi commune, Mr. Bui Van Duong says: With the support of the integrated programs and projects and the contribution from the local people, the rate of hardening rural roads of the commune has reached 70% so far.
In addition, 4 local suspension bridges and 2 by-pass concrete undergrounds have been in the commune, so the traffic situation is much more convenient. Currently, the commune has also built a hardened bridge over Boi river to the center of the commune. As a result, in a short time people no longer have to worry about the congestion of transporting agricultural products in the rainy season.
With the favorable conditions brought from the local bridges, Hung Thi has conditions for the economic development. The forestry economy is currently the strength of the locality. Mr. Bui Van Duong also adds that there are over 170 ha of planted forests after exploitation in the commune. It can be seen that this is the main direction of the commune in socio-economic development.
Together with the forestry economy, the commune has promoted the restructuring of crop plants in the locality. Especially the model of growing citrus and cymbopogon trees has been promoted. The area of oranges and pomelos in the whole commune has reached over 100 hectares, the area of Cymbopogon is 80 hectares and that of vegetables and crops is more than 200 ha, of which the vegetables and crops with highly economic value such as zucchini, bitter melon accounts most.
Thanks to the favorable transportation and efforts to overcome difficulties, the people's life in the commune has gradually been improved. The average income per capita of the whole commune is nearly 35 million dongs a year. The rate of poor households has reduced to less than 20%. The commune has completed 15 criteria in building a new countryside.