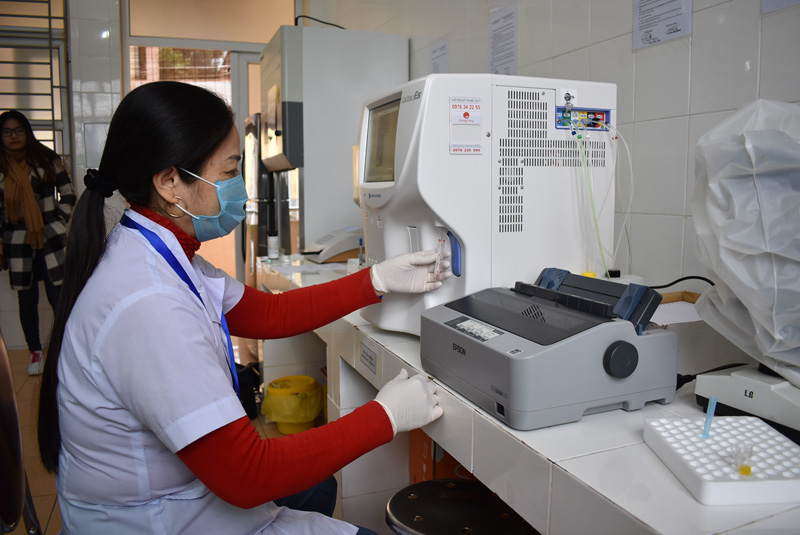 (HBO) - Da Bac is a pure agricultural district, the subjects participating in the compulsory social insurance and health insurance are not many, mainly in the administrative and non-business area, the Party and mass organizations. The employees with the unstable income, the educational level is low, and the awareness is limited, so the development of the voluntary social insurance beneficiaries face many difficulties.
In order to meet the assigned social insurance targets, the social insurance of Da Bac district has determined that it is necessary to strengthen the exploitation and expand the subjects participating in social insurance and health insurance in the past years.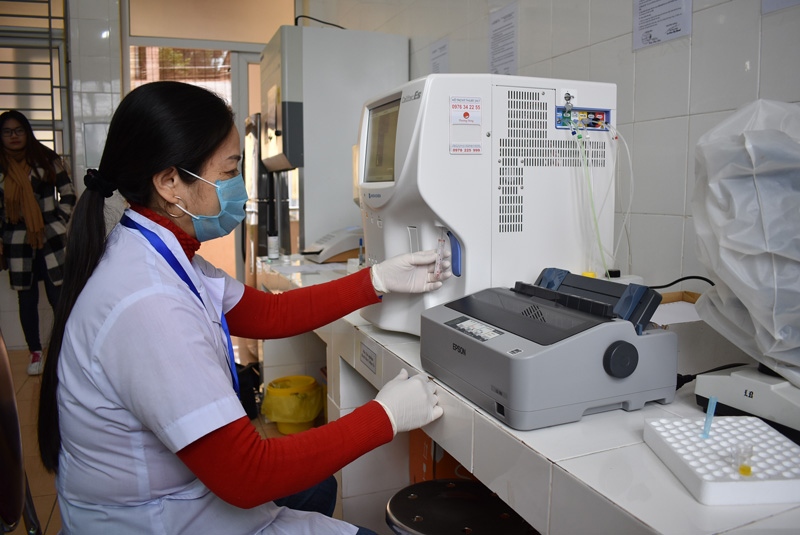 The Officer of Da Bac Post Office is propagandizing the voluntary social insurance for business households in Da Bac town.
Right from the beginning of the year, on the basis of tasks and targets assigned by the provincial social insurance, the leaders of the district's social insurance have assigned each officer to proactively urge the enterprises and the businesses using employers to register for participation of all employees who are eligible for the compulsory social insurance, continuing to exploit in new businesses and enterprises, at the same time, developing the subjects to participate in the voluntary social insurance and the health insurance for the family members.
The district's Social Insurance has strengthened the solutions of collecting and collecting debts in the whole period. The whole the district has collected the social insurance, the health insurance and the unemployment insurance of over 83 billion VND, reaching 88.34% of the year plan; The debts of the social insurance, health insurance and unemployment insurance are over 1.5 billion dongs. Although the debt is not large, it affects the legitimate rights of employees, making it difficult for the social insurance agency to solve the regimes and policies of the social insurance and health insurance for the local employees.
In 2019, the provincial social insurance has assigned the targets for the district's social insurance to develop 290 people participating in the voluntary social insurance. The sec