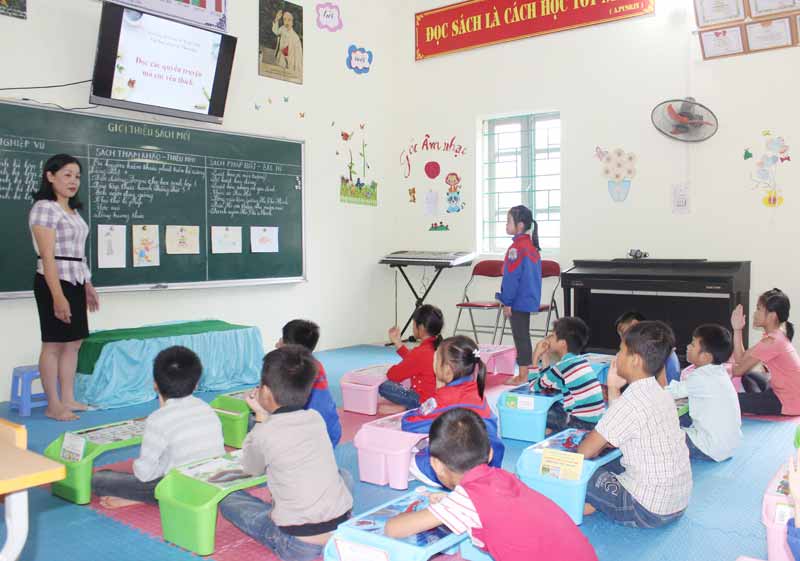 (HBO) – To boost the use of information technology (IT) in teaching, all educational establishments in the province have access to the high-speed Internet, with 82.6 percent using broadband connection and the remainder using 3G; 84.4 percent of schools have their own Local Area Network (LAN) and wifi connection. Some 55 percent of general schools have computer labs while 47 percent have multi-media conference rooms.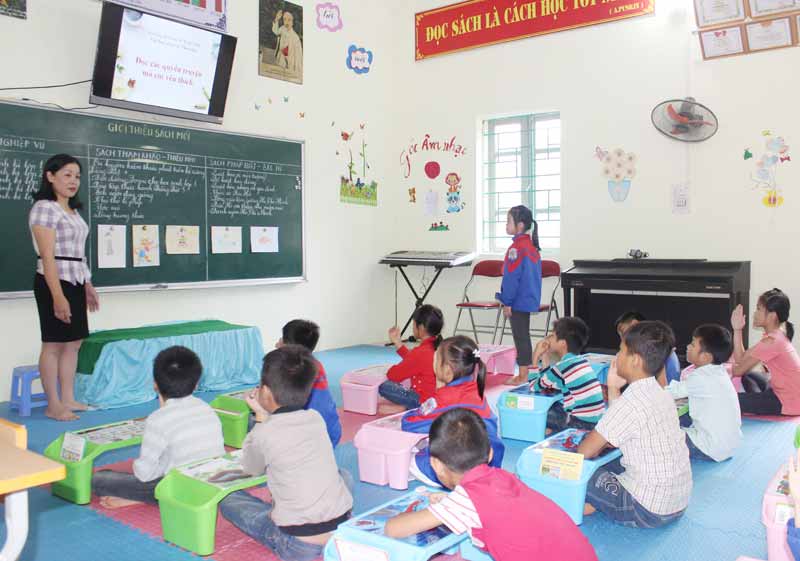 Library of Kim Tien Primary and Junior High School in Kim Boi district uses information technology to improve its operational effectiveness.
The province also aims to enhance IT application in management so IT-based management services, including email, website, online meeting, have been well maintained and upgraded to meet the demand of the province's education sector. A database of the education and training sector has also been developed and effectively exploited.
All local schools have employed school management systems such as SMAS and Vnedu which have helped provide information for educational authorities to develop educational policies and plans.
Additionally, IT has been applied to innovate teaching methods. About 9 percent of classes were taught with IT support. A database of e-learning lectures have been compiled and uploaded to the Internet for teachers and students to access easily.
About 87 local junior high schools have been participating in YouthSpark Digital Inclusion project which engages in developing computer science skills for the students. The provincial Department of Education and Training has piloted a project providing students in Mai Chau district with Micro:bit-based technology experience. The project's results are very encouraging with the introduction of 30 products. The 30 products are very creative and applicable, four of which have competed in the provincial science and technology contest.
Dinh Thi Huong, Deputy Director of the Department of Education and Training, said IT application in teaching is regarded as a key factor encouraging students to learn and sharpen their skills proactively. It also helps teachers improve their creativity and flexibility in teaching./.