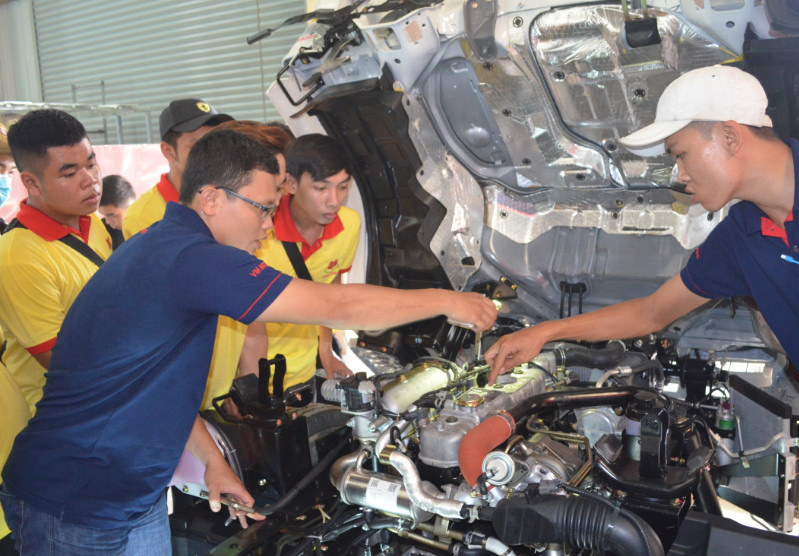 (HBO) – Local competent authorities in Hoa Binh have continued intensifying vocational education and training in 2019.
The province has granted permits to 15 educational establishments to offer vocational education and training this local people.
At the end of this year, educational establishments across the province estimate to provide vocational training for 15,700 people, 1.3 percent higher than the yearly target.
About 54.2 percent of the local labourers have been trained, 22 percent of who have a degree./.