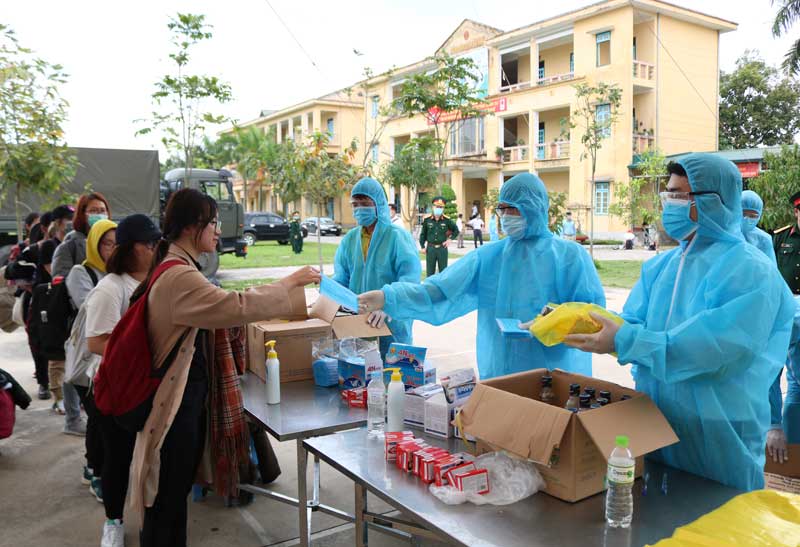 (HBO) - The Military High Command of Hoa Binh province on March 25 afternoon coordinated with the provincial Department of Health to receive and quarantine 80 Vietnamese citizens who returned from areas hit or yet hit by the COVID-19 in Germany.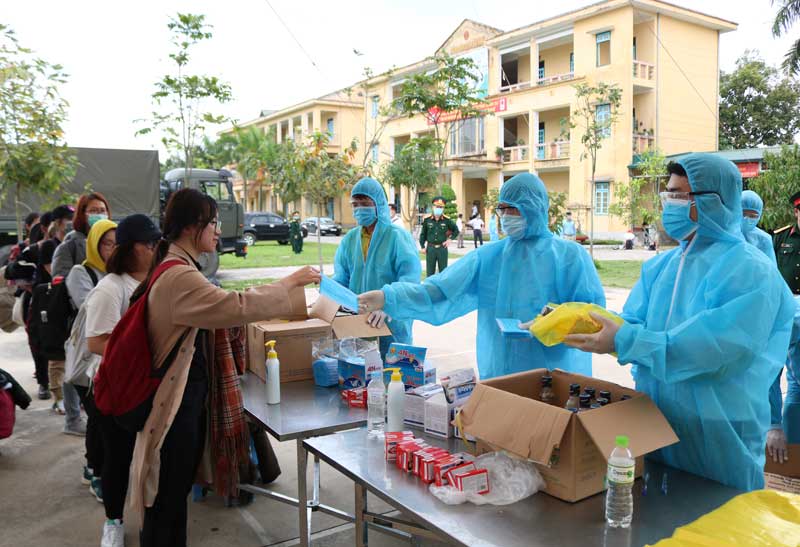 Citizens at the provincial Military School's concentrated quarantine area receive face masks, sanitizers and daily necessities.
The concentrated quarantine area is located at the provincial Military School in Thinh Lang ward, Hoa Binh city. Citizens were provided with face masks, sanitizers, dissemination leaflets and daily necessities, as well as instructions on how to keep proper personal hygiene. They were disinfected, had their body temperature taken, made medical declarations, were screened and taken samples for tests. Test results will have within 3-5 days.
The provincial Military High Command has deployed soldiers to arrange accommodations, beds, equipment and necessities for the 80 citizens during their medical quarantine period as regulated. Every day, health workers examine their health and measure their body temperature twice a day./.