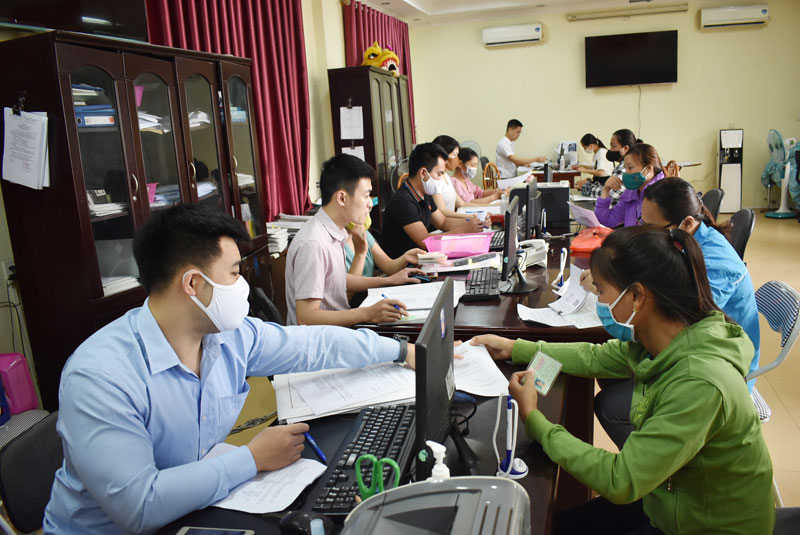 (HBO) – In the wake of the COVID-19 pandemic, many enterprises have suspended operation, making thousands of workers jobless. In face of this, Hoa Binh province has been taking drastic measures to reconnect employers and job seekers.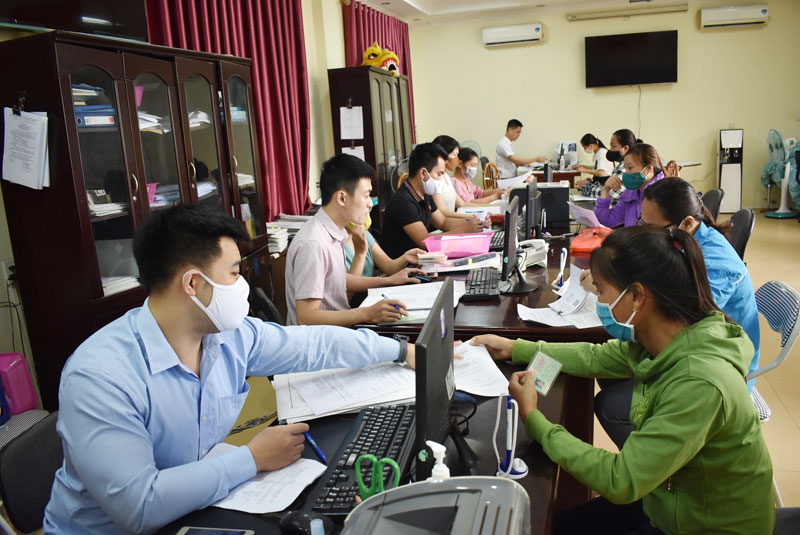 Workers register for unemployment benefits at the provincial employment service centre.
Data from the provincial Department of Labour, Invalids and Social Affairs shows that as of the end of April, the province had 69 companies and over 2,600 workers affected by the pandemic. The figures do not include thousands of local people working in other cities and provinces who have no choice but take the "longest holiday" ever – 3 months. It was estimated that a large number of workers remains unemployed, mostly those who work for export firms.
In the first quarter of 2020, a total of 589 people applied to receive unemployment benefits at the provincial employment service centre. The centre has given instructions on making and processing applications and coordinated with district-level People's Committees to publicise programmes to recruit Vietnamese nurse trainees to work in Japan and Germany this year. It has also made plans for testing skills of local workers in the manufacturing industry and instructed candidates to prepare applications.
The department has also teamed up with its office in Da Bac district to disseminate information on a programme sending guest workers abroad and select six qualified job service providers to help recruit candidates./.