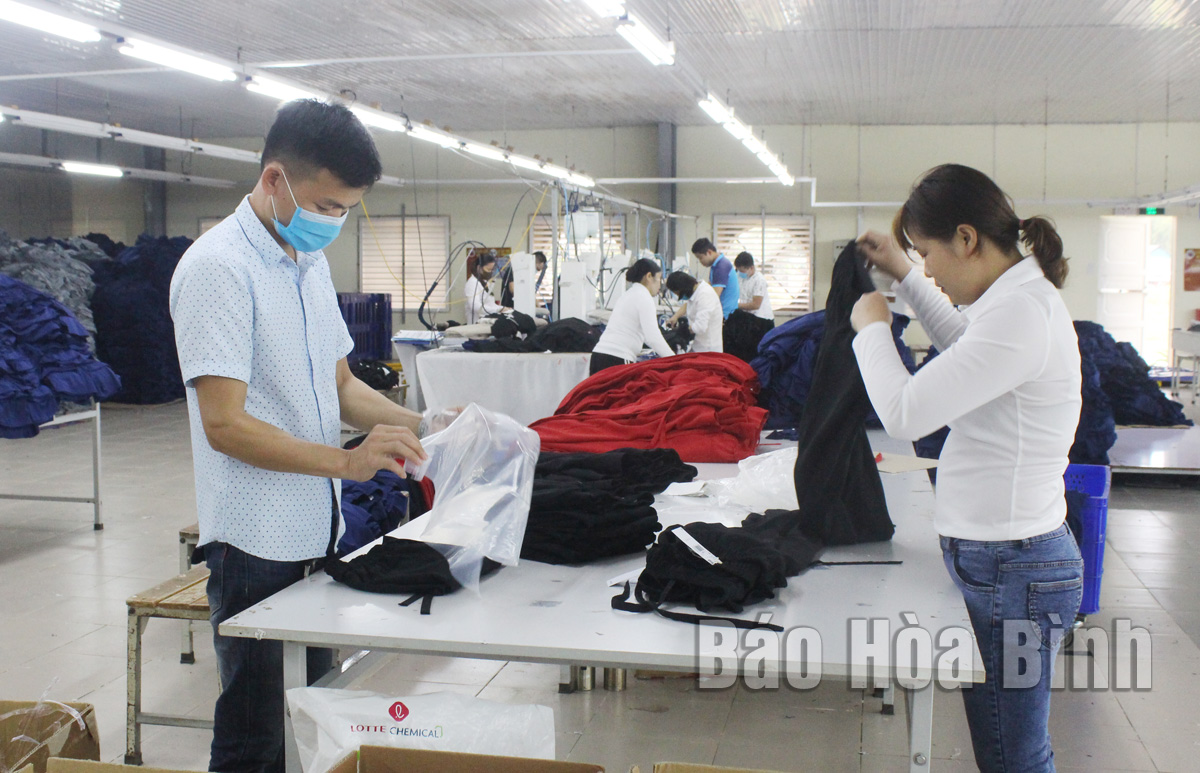 (HBO) - like other economic sectors, Hoa Binh province's industry has been adversely affected by the COVID-19 pandemic for a long time. Especially in 2021, a decline in orders worsened by difficulties in input materials, lack of labourers, and the stagnancy of the consumption market sometimes were the main reasons why the industrial production failed to meet the yearly growth target. According to the latest data publicised by the provincial People's Committee, although the value of industrial production last year reached 41.5 trillion VND, a year-on-year increase of 10.2%, the growth rate of the industry decreased by 2.49%, 15.49 percentage points lower than the yearly plan.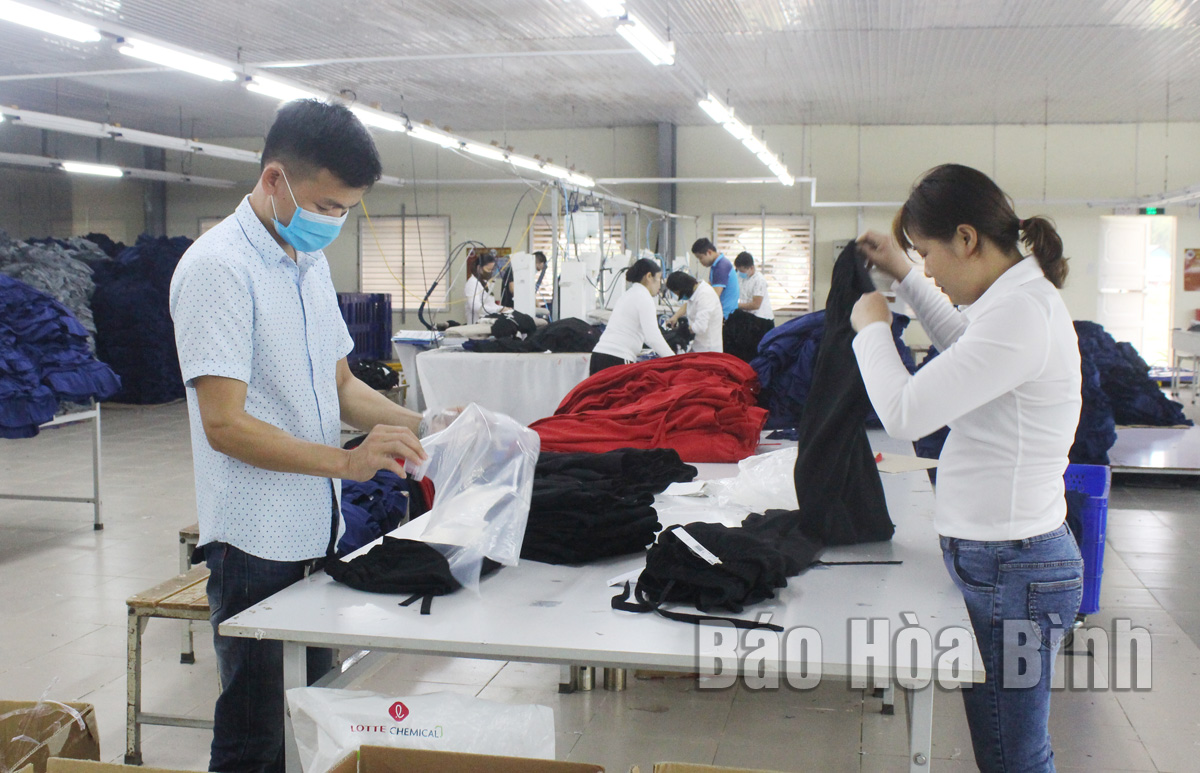 In the first six months of this year, the province's industrial production enjoyed positive growth, in which garment and textiles increased by 12.05%. Photo taken at Tan Lac Garment Factory of Ho Guom Group.
To quickly recover and develop industry to make it the real driving force of the economy, in the first months of 2022, the provincial Party Committee and People's Committee directed departments, sectors, districts and Hoa Binh city to urgently and flexibly carry out measures as well as mechanisms and policies on access to capital, settlement of administrative procedures, support for workers, and exemption and reduction of taxes, fees and charges in accordance with regulations to remove difficulties for enterprises, cooperatives, and production facilities to help the industry soon recover after the pandemic.
In addition, the provincial People's Committee requested authorities at all levels and sectors to focus on implementing Project No. 07-DA/TU, dated November 1, 2021, of the Committee's Standing Board on Industry and Trade Development of Hoa Binh province in the 2021-2025 period, while stepping up industrial promotion and industrial development consultancy, and promoting the development of industrial and handicraft establishments in the locality.
By regularly grasping the operation situation of industrial production enterprises and promptly implementing solutions to overcome difficulties and obstacles facing them, together with the dynamism and efforts of enterprises, cooperatives and production facilities, the province's industrial sector has gradually recovered and developed. According to the prvincial Department of Statistics, in the first half of this year, the industrial production index rose by 11.08% over the same period last year.
In order to achieve the yearly target of a growth of 13.3%, for the last months of the year, the provincial People's Committee has directed departments, sectors and localities to pay attention to supporting investors to improve infrastructure at industrial parks and clusters, and accelerating site clearance to promote investment attraction, especially for Nhuan Trach Industrial Park and such industrial clusters as Xom Rut in Tan Vinh commune (Luong Son), Dong Tam (Lac Thuy), and Phong Phu (Tan Lac).
More efforts will also be taken to address difficulties and boost production and business activities of enterprises in general and at industrial zones and clusters in particular, especially those operating in the garment sector, and manufacturing of electronic components, and building materials, and at the same time encourage and create conditions for enterprises and production facilities to apply scientific and technological advances to production./.