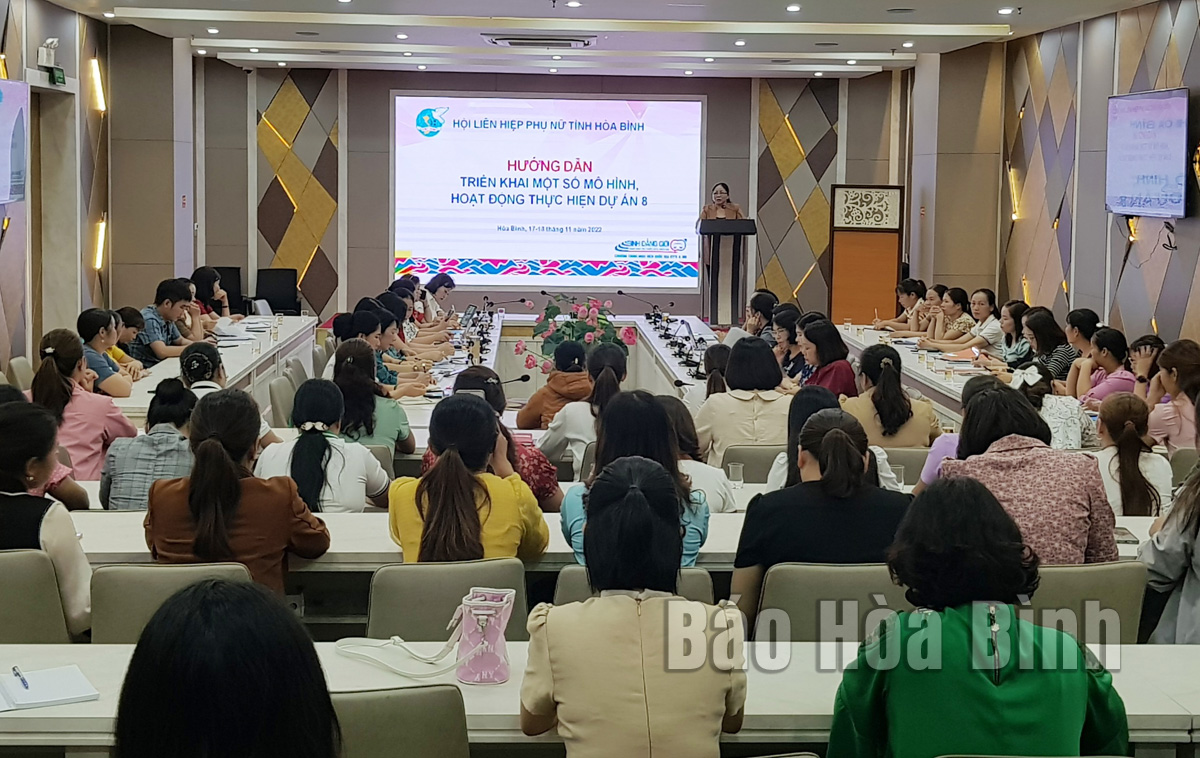 (HBO) - The Women's Union of Hoa Binh province held a conference on November 17-18 to guide improving gender mainstreaming capacity; establishing, operating and implementing models, clubs and activities of a project on promoting gender equality and solving urgent problems for women and children (Project 8) under the national target programme on socio-economic development in ethnic-inhabited and mountainous areas for the 2021-2030 period - Phase I (2021-2025).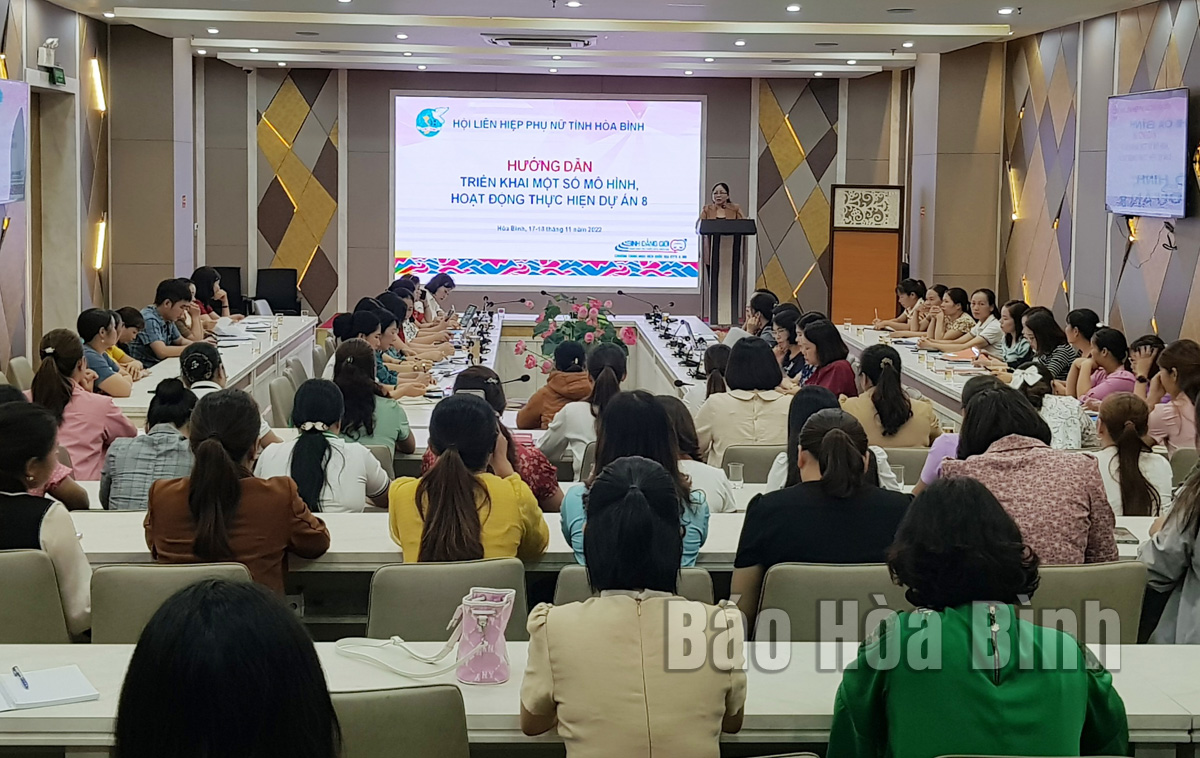 Participants at the conference.
Attending the conference were 100 participants representing the Department of Labour, Invalids and Social Affairs, the Department of Culture and Sports, the Department of Education and Training, the Women's Unions of 10 districts and city, and the Women's Unions of eight communes: Bac Phong, Hop Phong (Cao Phong); Bao Hieu, Lac Luong (Yen Thuy); Quyet Thang, Mien Doi (Lac Son); and Cao Son, Vay Nua (Da Bac), and representatives of community-trusted address models, community communication teams of nine districts and city.
They were informed of the overview of the project, and measures to raise awareness about gender equality and women empowerment; guided to build and operate the "trusted address in the community" model, set up the "leader of changes" club model in the community; and trained on skills in planning and organising communication activities.
Also at the events, they discussed solutions to coordinate, implement, and remove difficulties and obstacles at the units to reach high consensus on awareness, views, and ways of implementing the project's activities in their localities and units./.