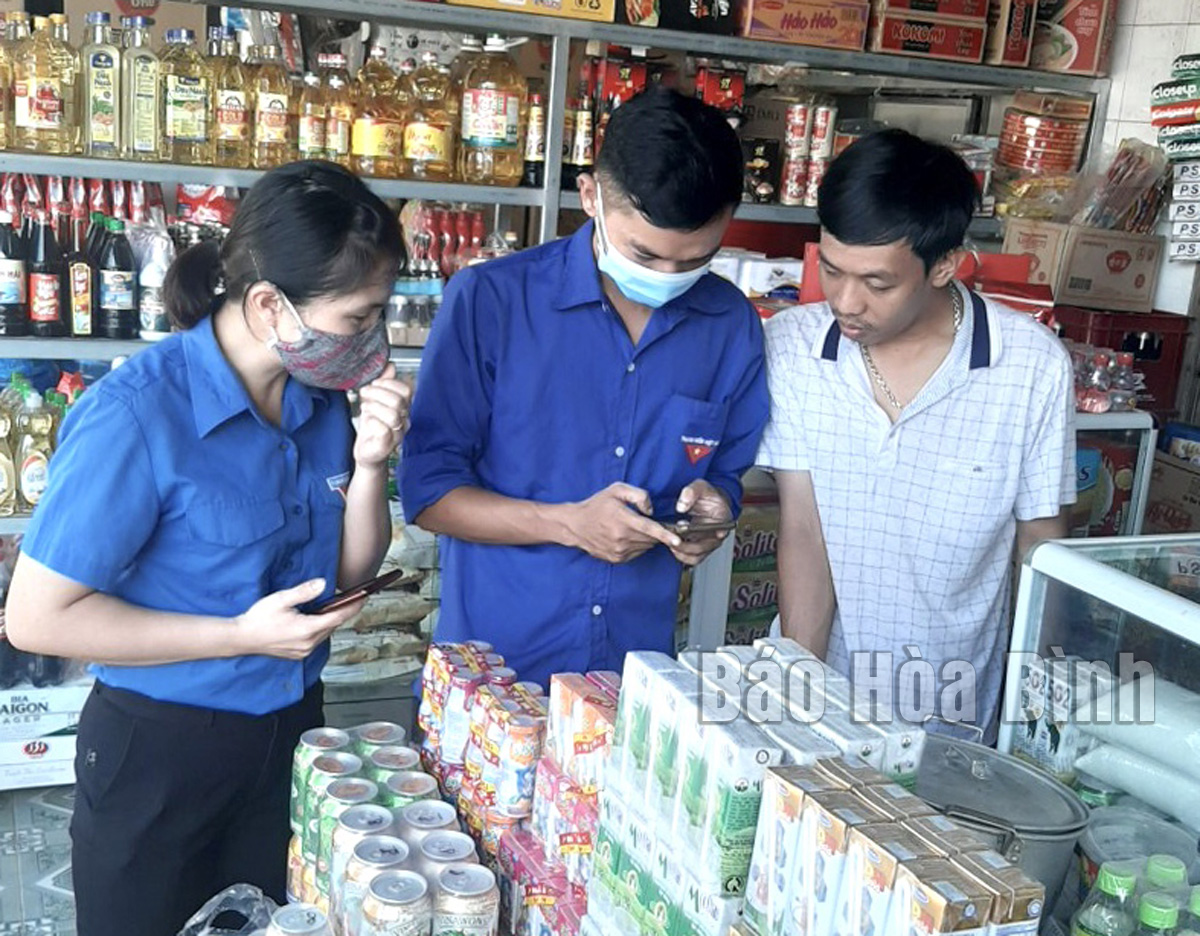 (HBO) - The "smart mass mobilisation" emulation movement has been widely implemented in various fields of social life by the Party Committee, authorities, the Fatherland Front and mass organisations in Hang Tram town of Yen Thuy district. Therefore, the awareness of officials, Party members and local people about this work has improved and been concretised through typical models and good examples, which has gained applause by the local Party Committee and authorities.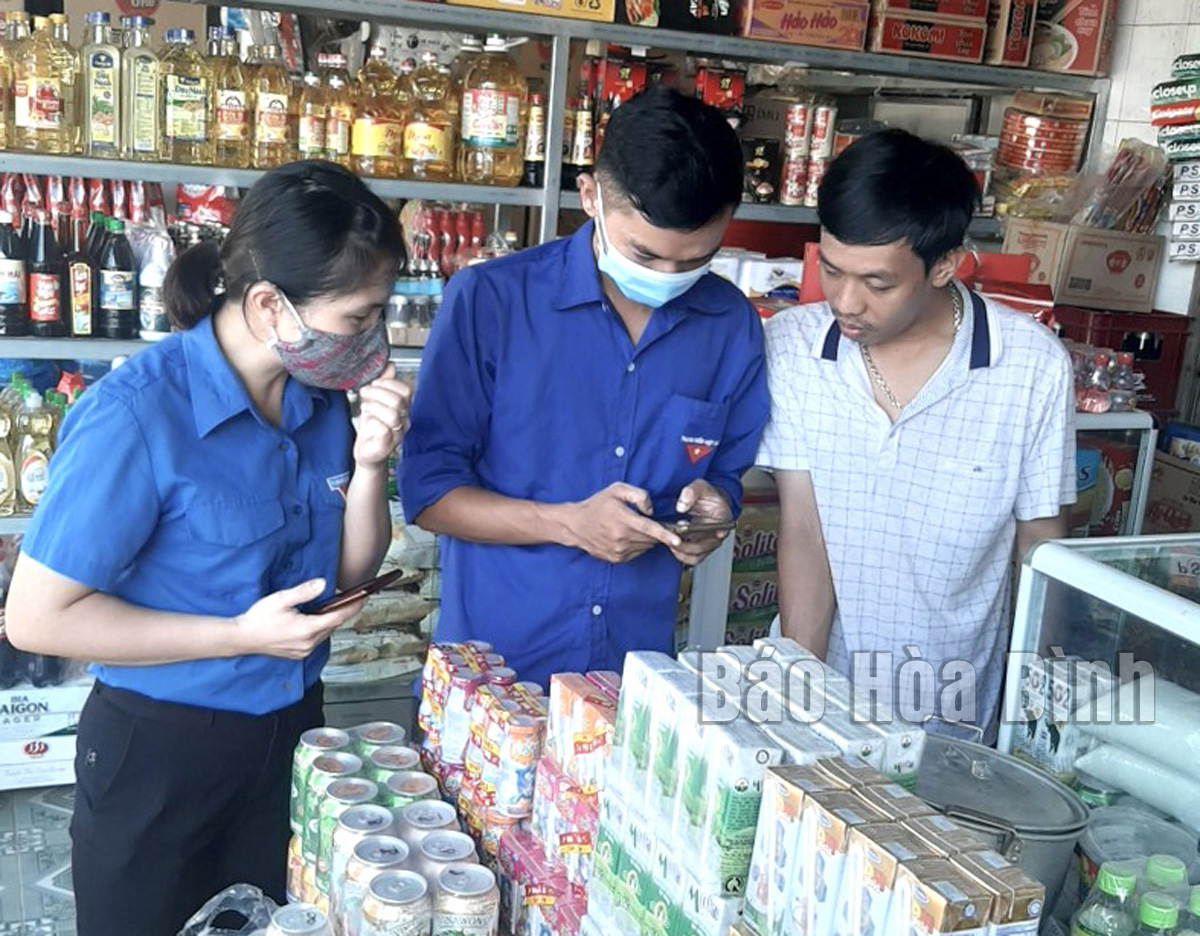 Implementing the smart mass mobilization model named "Youth in Hang Tram town volunteering for community life", youth unionists in the town guide locals in installing medical software for effective disease prevention and control.
Since the beginning of 2021, the town has maintained 16 models in all fields including four in economic development, seven in socio-culture affairs, two in defence-security, and three in political system buildings. Of the total, 10 effective models have been replicated such as "planting citrus trees", "clean houses, beautiful gardens, fresh environment", and "mobilising people to build roads". Particularly in 2022, there are some new models such as "building model streets", "setting up humanitarian wardrobes". To date, all models have proved effective, creating positive impacts on society and the community.
However, the Party Committee of Hang Tram town admitted that in the past time, several branches, management boards, and mass organisations still have not implemented promptly some tasks under plans of the Party Committee, and their role in providing consultations in model building at the grassroots level has not been clearly promoted.
To overcome these limitations, Tran Van Nam, Permanent Deputy Secretary of the Party Committee of the town, said that in the coming time, the Party Committee will continue strengthening political and ideological education to raise awareness for officials and party members about the important role of smart mass mobilisation in people's lives, assessing the efficiency of models to address difficulties and improve operation quality, and actively grasping the situation and needs of local people as a basis for building new models that are highly feasible and suitable to people's aspirations, stepping up dialogues, and well implementing ethical standards of officials and party members./.