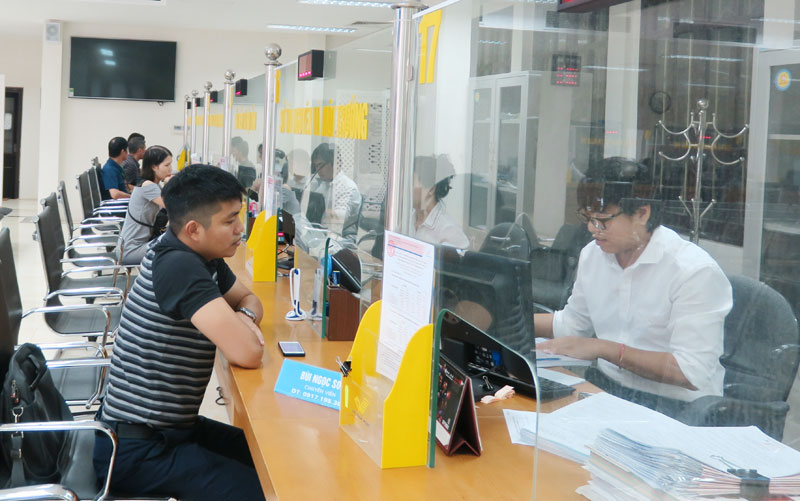 (HBO) – Hoa Binh province's public administrative service centre, which became operational on August 1, 2017, is expected to create important breakthroughs in the reform of administrative procedures, helping better serve the demand of local people and businesses. After two years of operation, the centre has made concerted efforts to fulfill its entrusted mission as well as improve local administration.
Deputy Chief Office of the provincial People's Committee Pham Anh Quy, who is director of the centre, said there is no difference between the process of receiving and handlubg administrative procedures in the centre and that in the single-window mechanism at lower levels.
However, the centre allows local people and enterprises to hand in documents and receive results in one place, he added.
The centre has built an effective and professional working environment, with the staff seeing local people and businesses' satisfaction as a measurement for their work efficiency. Most of the administrative procedures have been settled and results returned in a timely manner.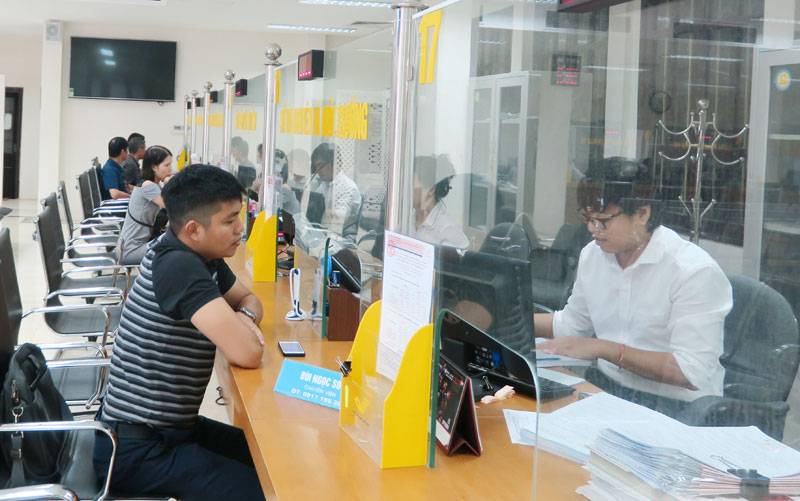 Hoa Binh province's public administrative service centre.
From 85.8 percent to 96.06 percent of the residents and businesses express their complete satisfaction with public services offered at the centre. Meanwhile, 94-99 percent said they are happy with admin staff's attitude.
In the coming time, the centre will enhance communication work so that individuals and organisations thoroughly understand the process and regulations in the receipt and settlement of administrative procedures as well as returning of results. In addition, it will work to better its staff's responsibility and attitude towards satisfaction at the highest level of local people, businesses and organisations./.