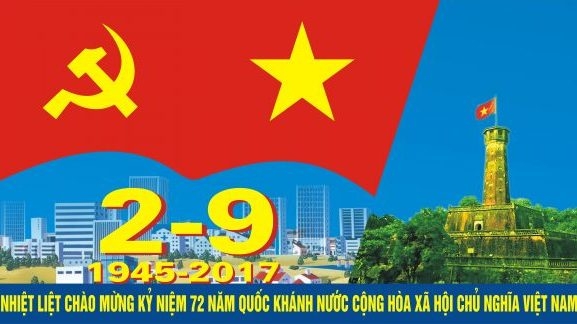 On the National Day (September 2), various arts and sports performances will take place at the August Revolution Square, Ly Thai To Flower Garden, My Dinh National Stadium, Hanoi's outskirts town of Son Tay, and Hanoi's outskirts district of Dong Anh.
Arts performances will also be held for the public at industrial zones in Soc Son and Noi Bai on September 2.
In addition, a Hanoi open bicycle race will take place around the Hoan Kiem Lake on August 27 morning to celebrate the August Revolution and National Day. A bicycle race for the VTV Cup will also take place around the Hoan Kiem Lake on the National Day.
In addition the national concert named "Dieu Con Mai" (Things Everlasting) will once again be brought to the stage at the Hanoi Opera House on September 2. The concert has been held annually on September 2, Vietnam's National Day, since 2009 to promote the spirit of national pride and the love of country and people.
The city authorities have also built a plan to ensure social security and traffic safety during the holidays.