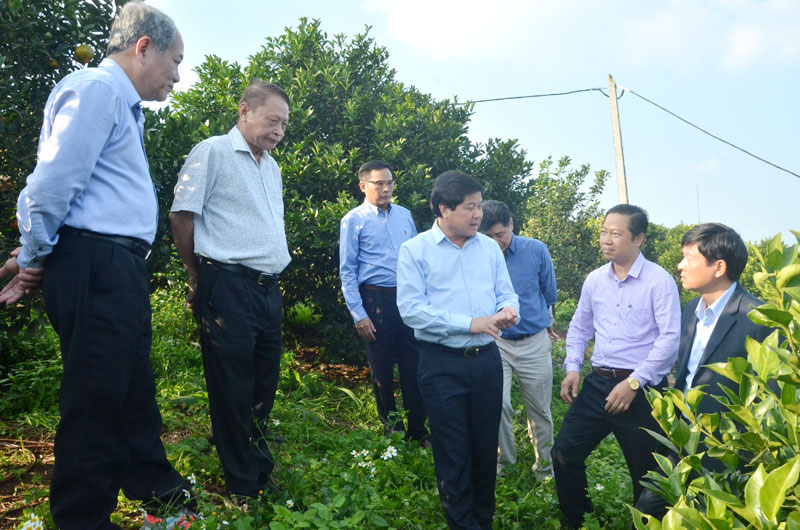 (HBO) – A delegation of the Ministry of Agriculture and Rural Development (MARD) led by Deputy Minister Le Quoc Doanh has visited the northern mountainous province of Hoa Binh to assess local citrus cultivation. Doanh and his entourage were welcomed by Vice Chairman of the provincial People's Committee Nguyen Van Dung and representatives of local departments and agencies.

At the working session, Dung reported that as of November 2018, the province has 9,839ha of citrus, of which about 5,174ha are ready for harvest, yielding about 23,900kg per ha.

Orange trees are planted in Cao Phong, Lac Thuy, Kim Boi and Lac Son districts, while pomelo trees are cultivated in Yen Thuy, Luong Son and Tan Lac districts.

With high quality, some of local citrus varieties are eligible for export. However, they have been delivered to Hanoi and adjacent provinces only. Given this, the provincial People's Committee has instructed the building of a factory specialised in citrus processing and preservation in Cao Phong district, with an annual capacity of 20,000-22,000 tonnes. Besides, the province will continue with mechanisms and policies to promote citrus production towards high added value and sustainable development.

Deputy Minister Doanh acknowledged citrus development in Hoa Binh, with high economic values and good quality, and asked the locality to intensify the management work in order to raise values and sustainable development of citrus, focusing on newly-cultivated areas.

He tasked the province with managing the quality of citrus varieties and planning, applying science-technology in production, seeking markets for products and promoting their brand names.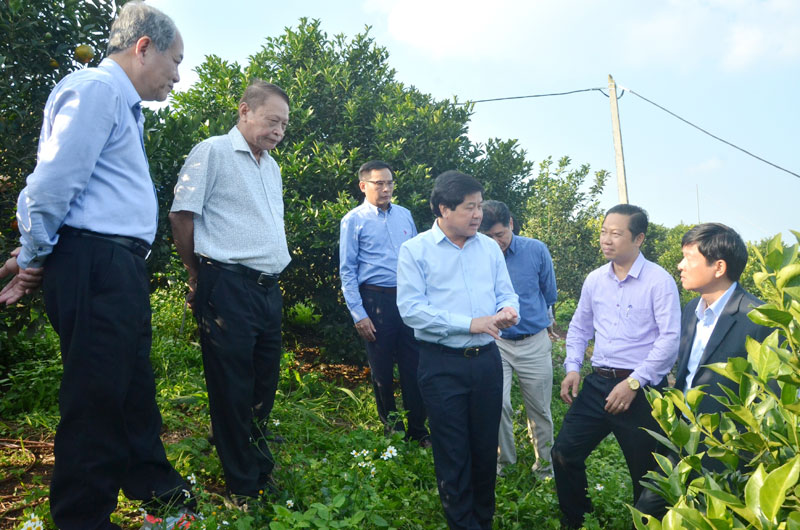 The delegation of the Ministry of Agriculture and Rural Development visits an orange farm using drip irrigation technology in Tay Phong commune, Cao Phong district
While in Hoa Binh, the MARD delegation visited orange farms under the Irrigated Agriculture Improvement Project financed by the World Bank in Cao Phong district. The project was approved by the ministry with total funding of over 538.2 trillion VND.