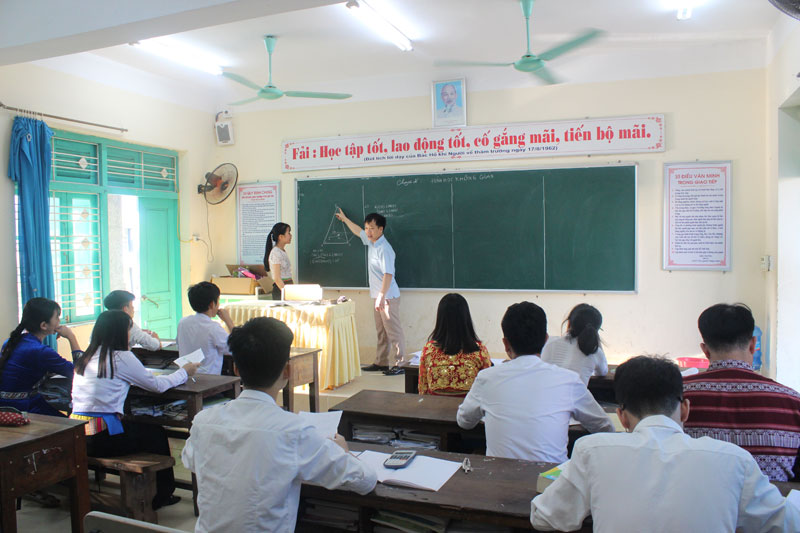 (HBO) – Bearing in mind President Ho Chi Minh's request of "studying well, working well, exerting efforts forever and pursuing progress forever," the Boarding School for Ethnic Minority Students of Hoa Binh has been striving to complete political tasks to deserve the trust of the Party Committee, administration and people from ethnic groups of the province.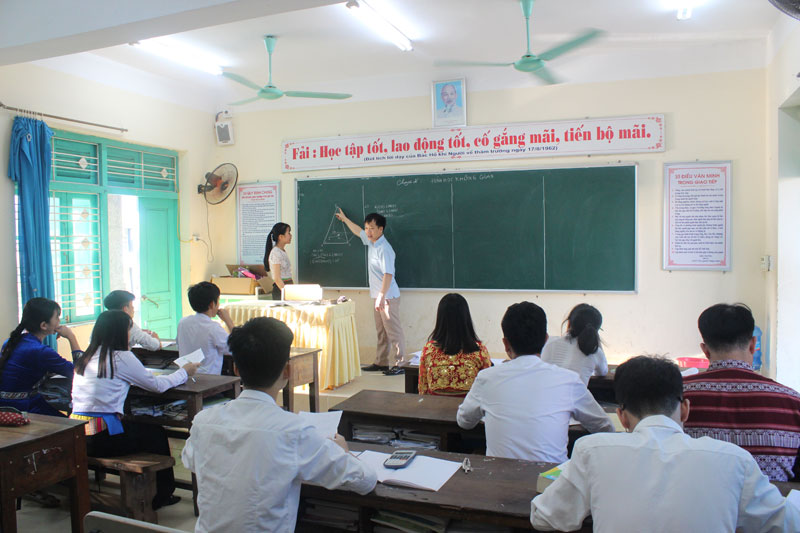 Following Uncle Ho's words, teachers and students of the school have continuously improved the education quality comprehensively.
The school, formally known as the Hoa Binh Socialist Labour Youth School, was set up in 1958. In 1962, President Ho Chi Minh visited the school, during which he reminded the school to ""study well, work well, exert efforts forever and pursue progress forever."
Quach Thang Canh, Secretary of the Party Committee and principal of the school, said that the late leader's words have been the guidance for the school during its construction and development. Following his teachings, the school has effectively implemented Derective 05-CT/TW in association with emulation movements such as those in reforming and innovating the teaching and studying methods; making each teacher a mirror in morality, self-studyig and creativity; and implementing principles, and creating basically and comprehensively renovation, he said.
Over the years, the school has always completed all tasked assigned on it, while showing strong performance in organising the emulation movement of "teaching well, studying well", becoming one of the top boarding schools for ethnic minority students nationwide in terms of teaching and studying quality.
The school's scale has been expanded with the number of students increasing. In the 2018-2019 academic year, the school has 21 classes with 680 students, including nine high quality classes. The Party Committee and other organisations of the school have been recognised as typical strong and pure ones every year.
As a centre for training talents from ethnic minority groups in Hoa Binh and the country in general, the school has strived to ensure the quality in studying and teaching, enhancing the quality and scale in a comprehensive manner.
Every year, 93-99 percent of students of the school reach moderate and good moral standards, including 90 percent meeting good standards. The rate of students who could enter universities in the 2014-2018 period was over 90 percent, making the school among the top of its kind and the 200 leading high schools across the country, according to statistics from the Ministry of Education and Training./.