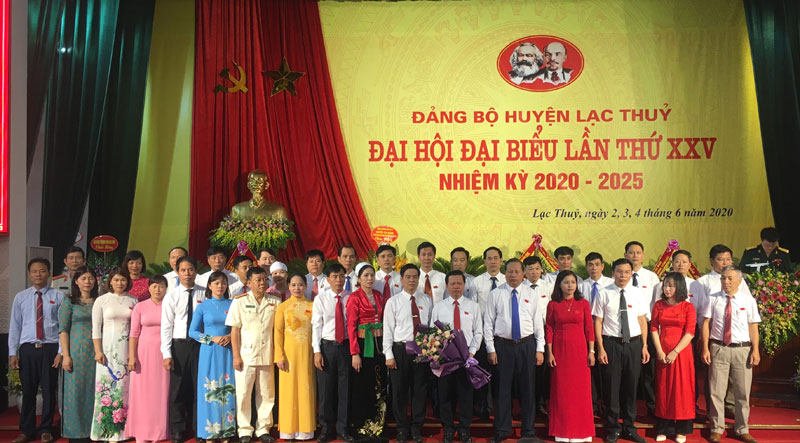 (HBO) – To successfully implement the Resolution issued at its 25th Congress for the 2020 – 2025 tenure, the Lac Thuy district Party Organisation has set out three key tasks - synchronously developing the infrastructure system; boosting human resources development; and completing institutional improvement, focusing on administrative reform.
Looking back on the 2015 – 2020 tenure, all levels of Party units in Lac Thuy worked on improving leadership, strictly adhering to working principles, particularly the principle of democratic centralism. Solidarity and unity in directing the implementation of political tasks in the locality were also maintained.
As a result, targets set for the tenure were basically fulfilled or surpassed./.