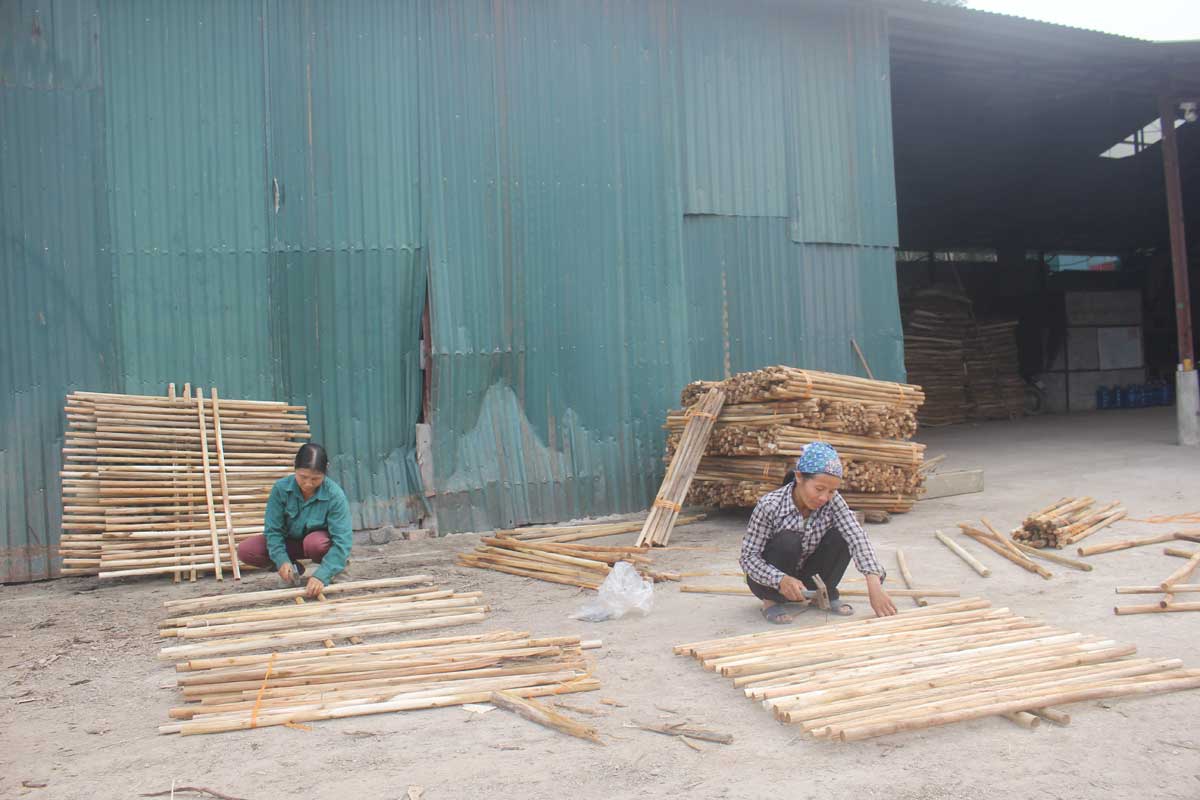 (HBO) - An Binh commune, Hoa Binh province's Lac Thuy district, has paid attention on mass mobilisation over the past years. The commune's Party cell and People's Committee have well integrated mass mobilisation in boosting economic growth to improve local income per capita.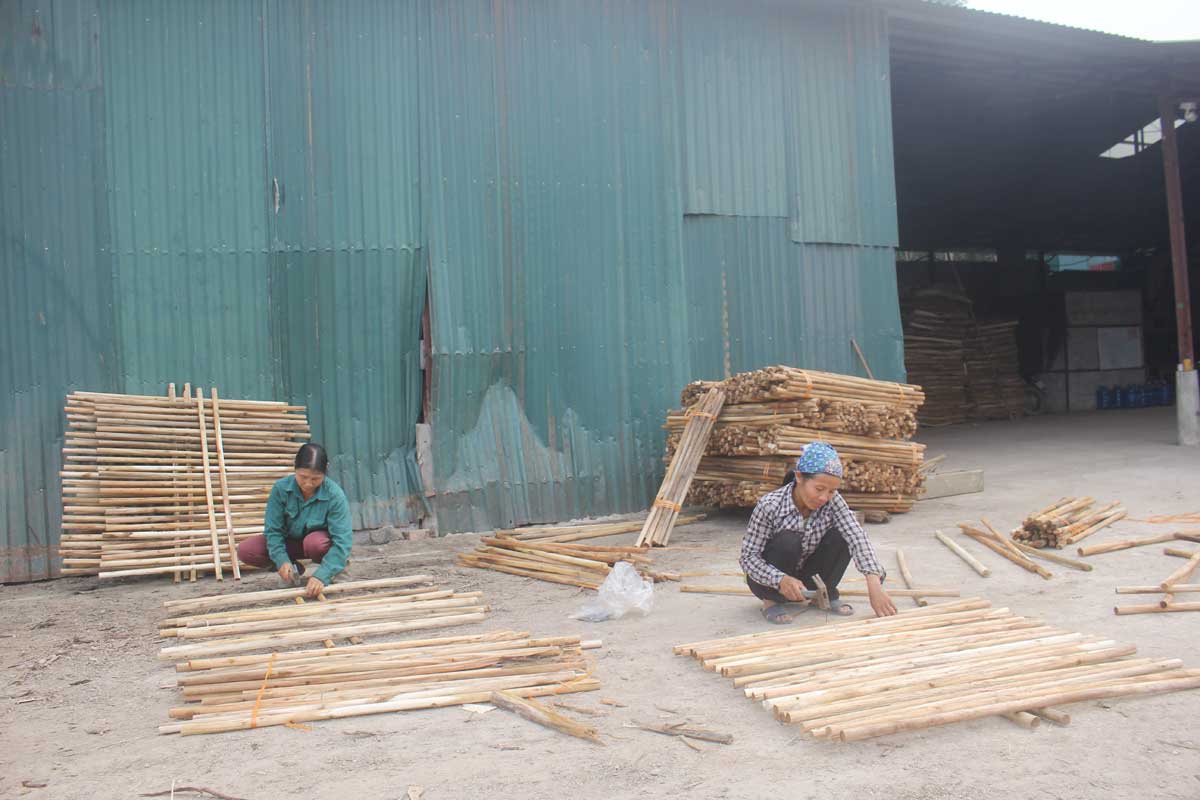 The acacia bark removing workshop owned by Party member Dinh Minh Tam in An Binh commune, Lac Thuy district, provides employment to many local workers, who receive 4 – 5 million VND in monthly salary per person.
Last year, the commune's industrial and handicraft production exceeded more than 126 billion VND, a year-on-year increase of 14.28 percent. Its earnings from services and trade rose by 9.69 percent year-on-year to 124.5 billion VND in 2020. A variety of new business models have been developed, such as concrete brick production, mechanics, and transport services. An Binh is home to a large area of forest trees, including over 130 hectares of acacia, mostly in the villages of Ninh Ngoai, Dai Thang, Roc Dong, Roc In and Cay Ruong.
Dinh Minh Tam from Cho Dap Village has been a good example of Party member for other villagers to follow. Tam and his friends jointly invested in opening a acacia bark removing workshop since 2011. In March 2018, he decided to pour another 500 million VND to expand and equip the workshop with several new machines to upgrade its production. Productivity has been much improved. Now, his workshop is capable of producing 15 cu.m. of acacia wood per day to supply customers both in and outside the province.
Additionally, his workshop also produces bio-compressed charcoal and broom handle from acacia wood. The business earns him around 500 million VND in profit annually and creates jobs for 15 local workers, who receive 4 – 5 million VND per person per month.
The commune's income per capita has increased to close to 51.5 million VND per year. The villages of Dong Bau and Ninh Ngoai last year were winners at a district-level competition on exemplary new-style rural building. The commune also has three successful cooperatives, namely Lac Thuy chicken farming cooperative, An Sinh Co-operative and Hai Dang Co-operative. Local poverty rate has been reduced to 4.3 percent with improved living standards./.