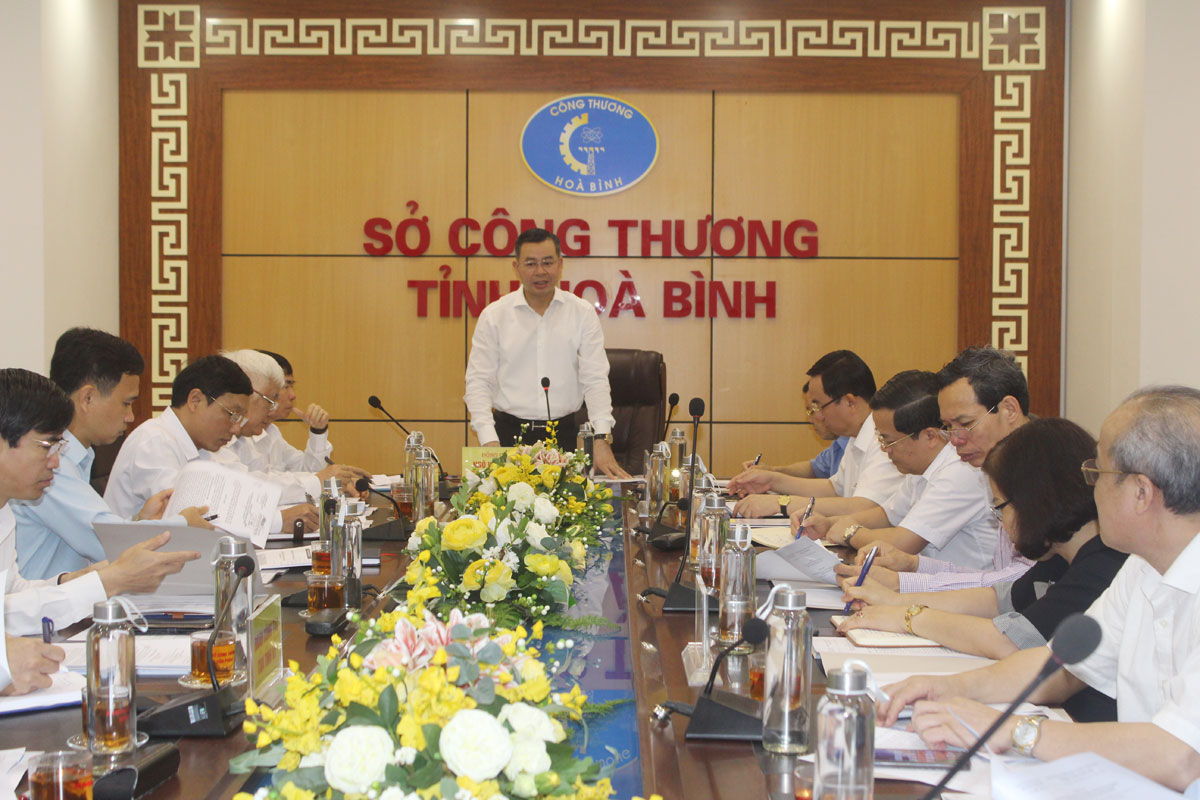 (HBO) – Ngo Van Tuan, member of the Party Central Committee and Secretary of the Hoa Binh provincial Party Committee, had a working session with the provincial Department of Industry and Trade to look into the development of industries, craft industry, and trade. The event was also attended by Vice Chairman of the provincial People's Committee Quach Tat Liem, officials of departments and sectors, and leaders of district-level localities.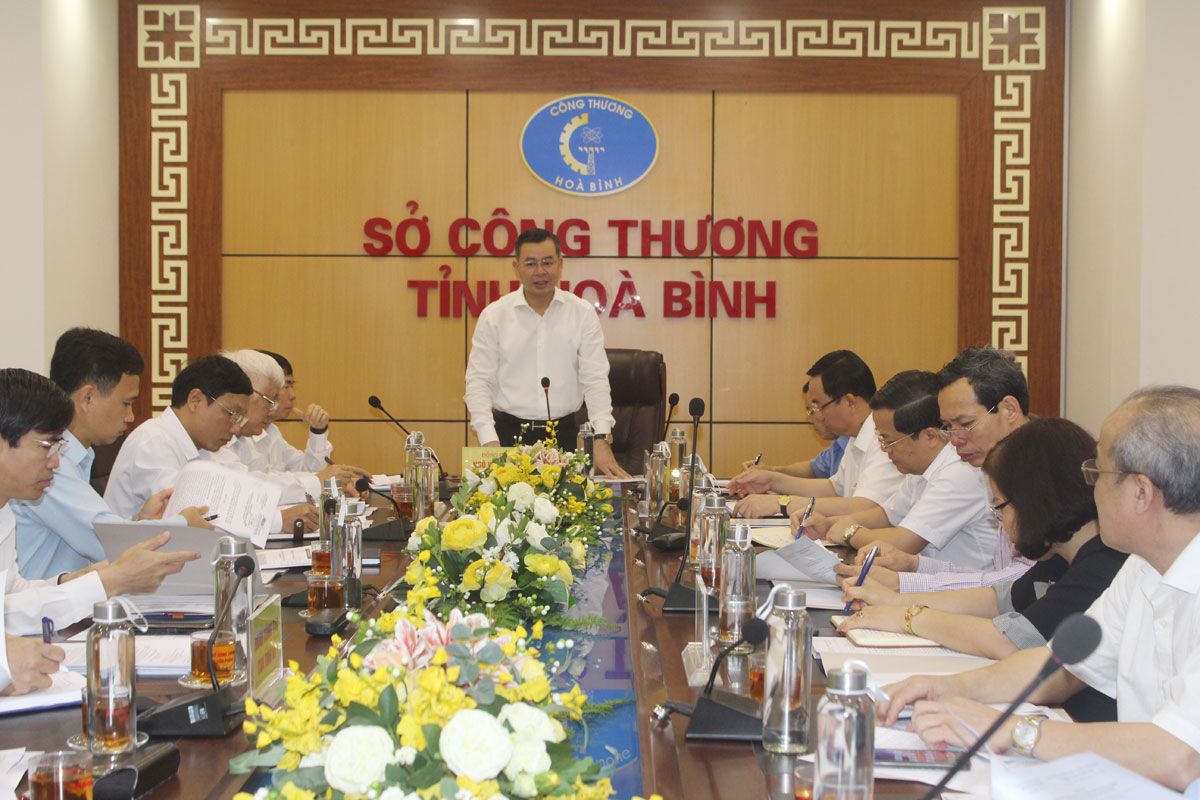 Ngo Van Tuan, member of the Party Central Committee and Secretary of the Hoa Binh provincial Party Committee, addresses the working session.
The Department of Industry and Trade reported that in 2020 and the first months of this year, it has proactively taken measures to promote production and business activities, coordinated with relevant sides to remove obstacles facing enterprises in a timely manner, while building and implementing plans on COVID-19 prevention and control so as to ensure sufficient supply of essential goods.
In 2020, the industrial production value in Hoa Binh increased by 15 percent from 2019, total retail sales of goods and consumer service revenue 18.88 percent, exports 31.72 percent, and imports 37.8 percent.
Among the 20 industrial clusters planned in the province, the People's Committee decided to set up 15 clusters with the total area of 626.46ha last year. Five clusters in Lac Thuy, Tan Lac, and Mai Chau districts have become operational.
Apart from the development of industry and craft industry, trading infrastructure has also been upgraded, helping form modern and professional distribution channels to meet businesses and people's demand. Besides, trade promotion has been stepped up to assist local firms in boosting trade and expanding markets.
However, participants in the meeting also pointed out that industrial development in the province has yet to meet industrialisation and modernisation requirements. There haven't been any key industries playing the leading role or having high competitiveness. Hoa Binh also lacks major industrial projects that can help with economic restructuring while industrial and trading infrastructure remains inconsistent and power supply for industrial parks and clusters is still unstable.
Facing those problems, the Industry and Trade Department proposed the provincial Party Committee and People's Committee pay more attention to the building of trade promotion plans for key industrial, craft, agricultural, and aquatic products in the 2021 – 2025 period. It also asked for amendments and supplements to the industrial cluster planning until 2025 so that the area of industrial parks and clusters will account for one percent of the province's total area as targeted by the resolution of the 17th provincial Party Congress.
Speaking at the session, Ngo Van Tuan, member of the Party Central Committee and Secretary of the provincial Party Committee, highlighted the important role of the industry and trade sector in promoting industrial and trade development.
He also pointed out certain shortcomings, noting that potential has yet to be fully tapped, Hoa Binh hasn't succeeded in attracting big investors, and infrastructure hasn't met development demand.
He requested the sector to work hard to implement the resolutions of the 13thNational Party Congress and the 17th provincial Party Congress and realise the twin targets of boosting socio-economic development and containing the pandemic.
It needs to coordinate with other sectors to ensure high-quality planning of industrial parks and clusters, power grid, and trading infrastructure. Industrial development must go in tandem with environmental protection. Meanwhile, it is necessary to attract potential investors to fields with high added value and matching the province's advantages, the official said.
The secretary also asked for maximum efforts to capitalise on the Hanoi market, activities to be carried out frequently to promote trade and advertise local products, and product trademarks to be strengthened to export goods to foreign markets./.