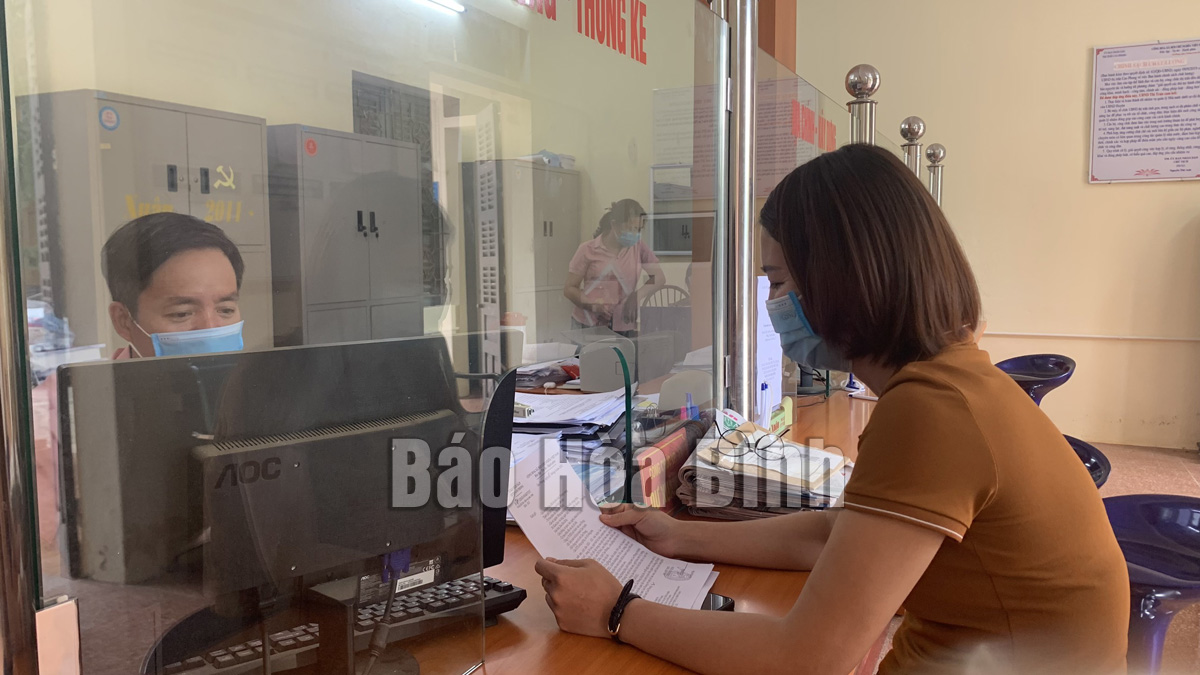 (HBO) - Aware of the importance of administrative reform, the authorities of Cao Phong township, Cao Phong district, have established a one-stop section for receiving applications for administrative procedures and returning processing results. This section, equipped with modern equipment and software and connected with the district People's Committee and provincial departments and sectors in all fields, has helped reduce the time needed for handling procedures for organisations and individuals.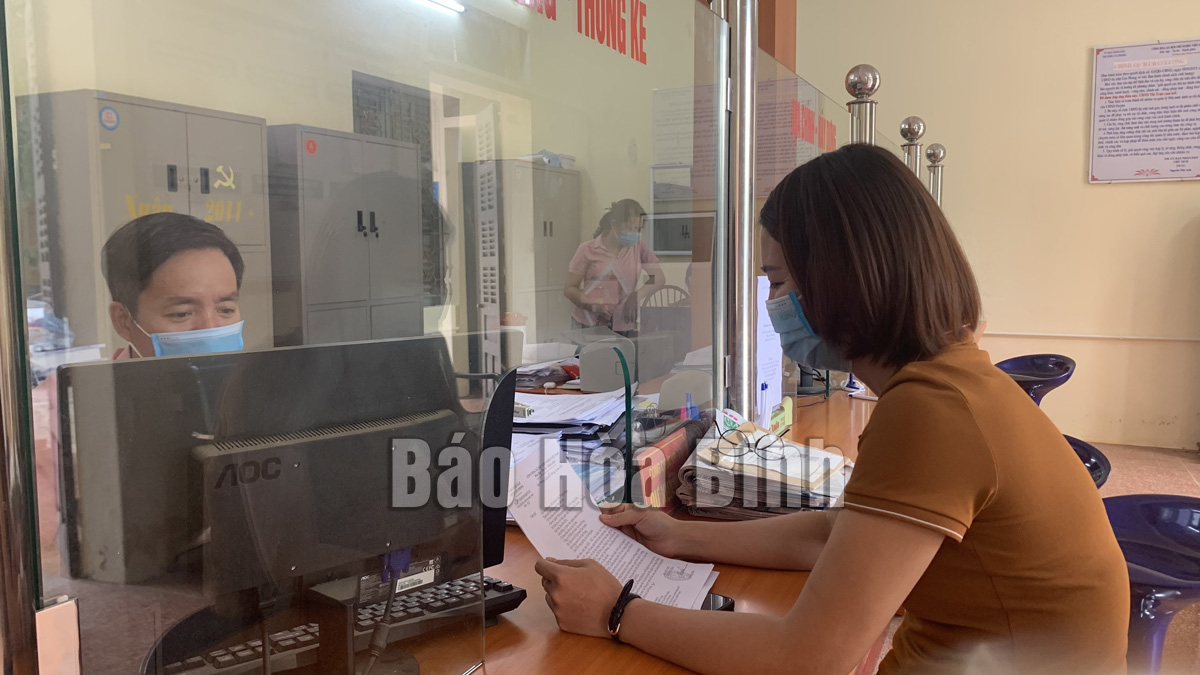 People come to submit applications for administration procedures at the one-stop section of the Cao Phong township People's Committee (Cao Phong district).
Nguyen Thi Ngoc Quynh, a resident in Zone 7, came to the one-stop section to have papers of her children notarised ahead of the new school year.
She said previously, the processing of administrative procedures usually took a long time and applicants were required to go to state agencies repeatedly. In recent years, the processing time has shorten while civil servants have also carefully given instructions.
Over the past years, thanks to the district and provincial administrations' attention, Cao Phong township has earmarked hundreds of millions of VND from its budget annually for building modern infrastructure for the section.
To carry out administrative reform, the township People's Committee has overhauled administrative procedures, issued detailed relevant regulations, and publicised documents required for administrative procedures related to individuals and organisations, as well as settlement processes. Besides, the hotline of the People's Committee has also been listed at the single-window section so that the committee can receive and deal with citizens' petitions and feedback in a timely manner.
By the end of August, the section received 2,094 dossiers, 1,253 of which were submitted online. As many as 2,093 of the dossiers were settled, with 277 ahead of schedule.
Every year, the township People's Committee sends its cadres and civil servants to refresher courses organised by district and provincial authorities. Thanks to training, the staff's capacity has continued to be improved and standardised, helping to improve their performance.
Nguyen The Anh, Chairman of the Cao Phong township People's Committee, said since the one-stop mechanism was applied, the section for receiving applications and returning settlement results has become an important "bridge" linking authorities with people. Civil servants here are responsible for receiving dossiers, providing advice, giving instructions to citizens, and returning settlement results in line with regulations and as soon as possible. All procedures and fees are publicised.
As a result, the township has continually been listed among the leading localities in Cao Phong district in terms of administrative reform and won over high evaluation from people and enterprises, he added./.