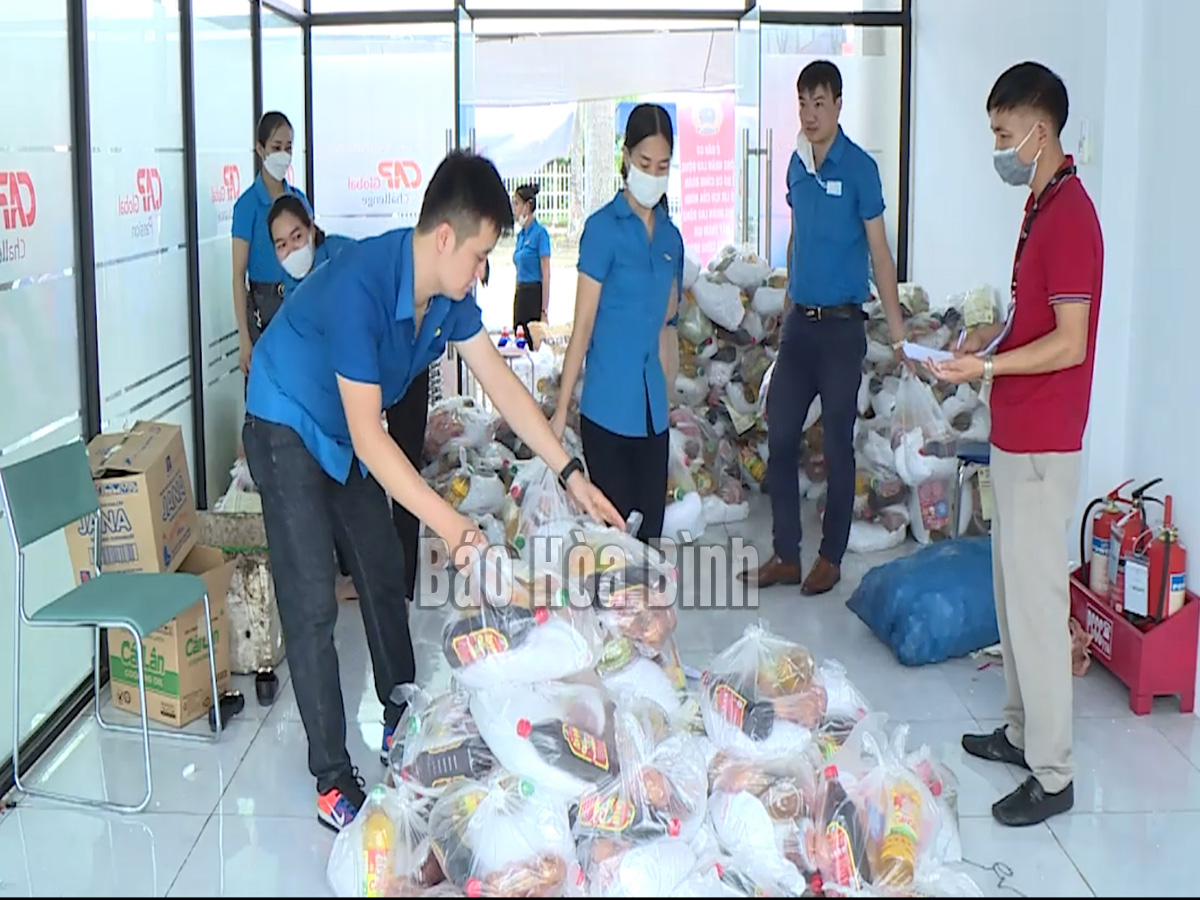 (HBO) - Amid the complicated developments of the COVID-19 pandemic, implementing the direction of the Vietnam General Confederation of Labour (VGCL) and the provincial Steering Committee for COVID-19 Prevention and Control, the labour federation of Hoa Binh province has directed trade unions at all levels to intensify pandemic prevention and control measures in the locality along with giving support to labourers affected by the pandemic.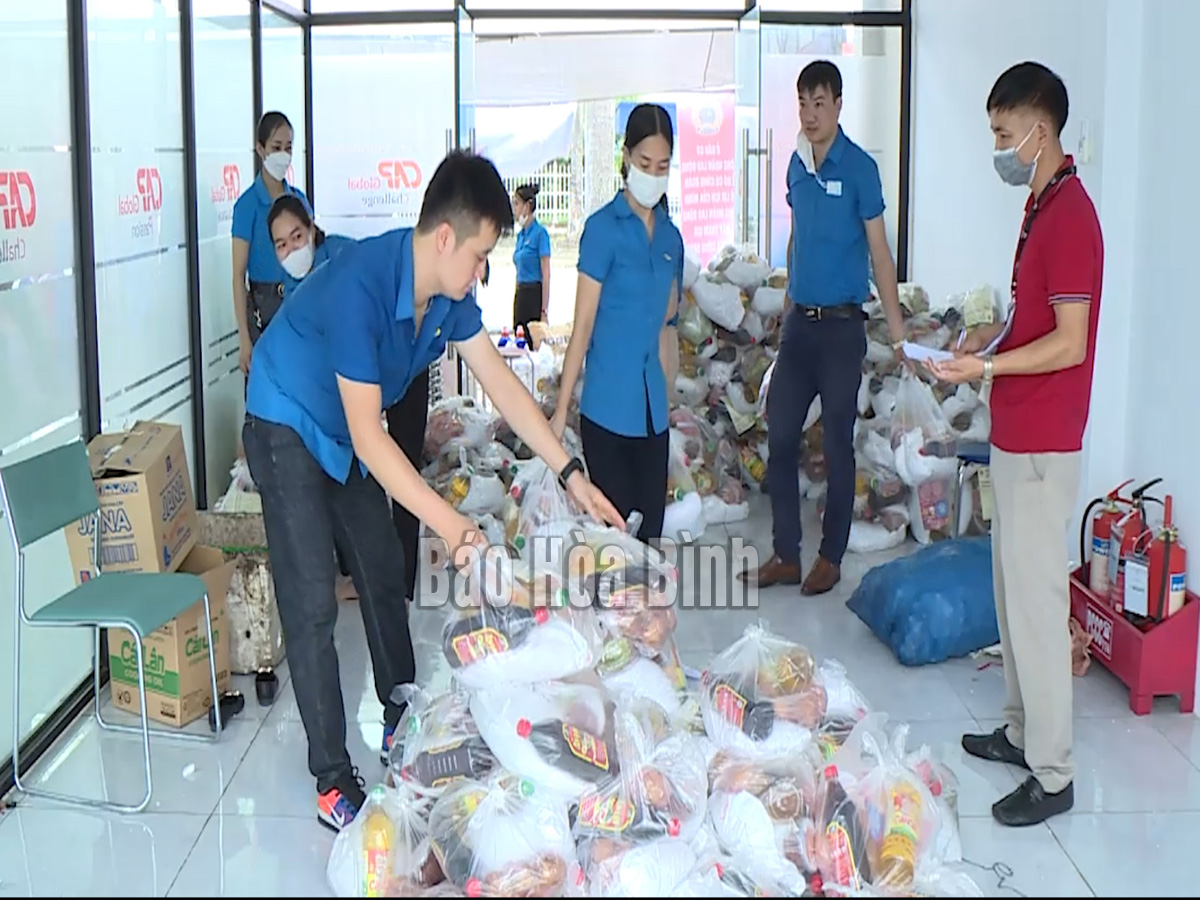 Representatives of businesses receive gift packages at the "Zero-dong" market.
Chairman of the provincial federation oflabour Nguyen Manh Cuong said trade unions at all levels have changes their operation methods to make their operation more effective in the pandemic context.
They presented gifts to trade union members staying in quarantine areas or working at checkpoints and workers of enterprises applying the "three-on-site solution" at working places. "Zero-dong" markets for disadvantaged labourers have been also organised.
As many as 1,000 gift packages worth nearly 200 million VND with essential goods such as rice, cooking oil, fish sauce, vegetables and fruits, were given to about 10 percent of workers in industrial parks.
Chairwoman of the trade union of Almine Vietnam Co., Ltd Nguyen Thi Thu Hangexpressed her delight at attention from trade union at all levels.
Meanwhile, Le Thi Nguyet, a worker at Coasia CM Vina JSC said she was very happy to participate in the "Zero-dong market" organized by the provincial labour cfederation, expressing her wish that the programme will be expanded to help reduce difficulties facing workers.
Nguyen Van Huan, who represented a unit that received the most gifts in the market, thanked the provincial labour federation for its timely support to workers, expressing the hope that similar markets will be held in other areas to help more labourers.
Besides the "Zero-dong" market, the provincial labour federation has directed all-level trade unions and trade union members who are not affected by the pandemic to make contributions to the COVID-19 prevention fund and the national COVID-19 vaccine fund, as well as donate essential goods to labourers who are under quarantine.
With the spirit of "fighting the pandemic like fighting the enemy", local trade unions at all levels have continued to implement more practical activities in the fight against the pandemic./.