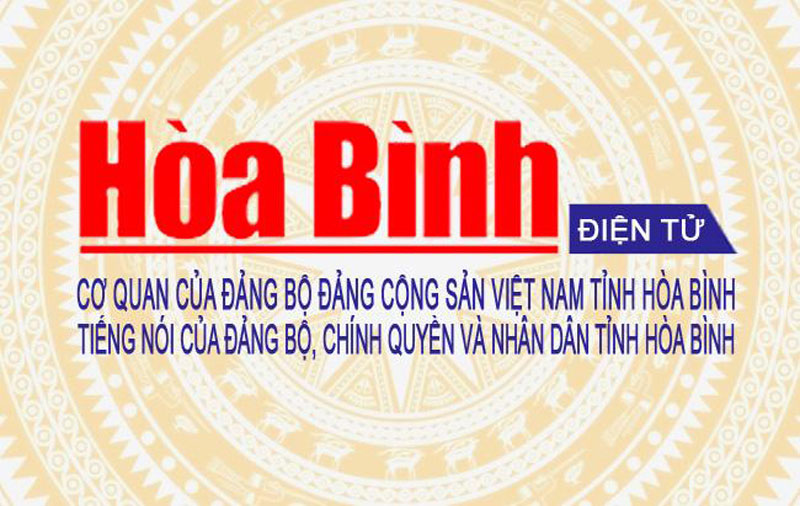 (HBO) – Statistics show that Hoa Binh province has 54 Buddhist relic sites, mostly ruins. There are only several pagodas that come under the management of the Vietnam Buddhist Sangha (VBS), namely Phat Quang Hoa Binh, Kim Son Lac Hong and Linh Son Phat Tich, whose heads are appointed by the VBS. Meanwhile, the remainders are managed by the local cultural sector, authorities or individuals.
In 2005, with the support of local authorities, the VBS sent Venerable Thich Duc Nguyen to guide local Buddhists in religious practice. The VBS Hoa Binh chapter now brings together 23 members who are outstanding dignitaries and followers. It has consulted all-level authorities about religious management over the operations of pagodas in line with legal regulations.
According to initial statistics, Hoa Binh counts more than 25,000 Buddhists, which is showing an increasing trend. Notably, more Buddhists are young people and intellectuals.
Thousands of people have studied Buddhist teachings at Phat Quang Hoa Binh, Lac Hong Vien, Linh Son Phat Tich and Vien pagodas.
With their faith, the Buddhists have led a good secular and religious life, contributing to building the cultural life, and ensuring social order and safety.
The charity board of the VBS's provincial chapter has actively engaged in humanitarian aid and support to the poor, sick people and social policy beneficiaries, especially during Tet (Lunar New Year) holidays and other celebrations.
The charity network has grown strongly and humanitarian aid activities seen their quality and quantity improved.
It is noteworthy that under the "Tet for the poor" programme, the charity board presents up to 500 million VND (21,373 USD) each year to the provincial Association for the Support of Handicapped and Orphans (ASVHO) and the centre for social affairs. The same amount also comes to Mong ethnic people in Hang Kia-Pa Co commune, Mai Chau district.
The VBS's Hoa Binh chapter has also played an active role in national defence, environmental protection, new-style rural area building a cultural environment in residential areas./.