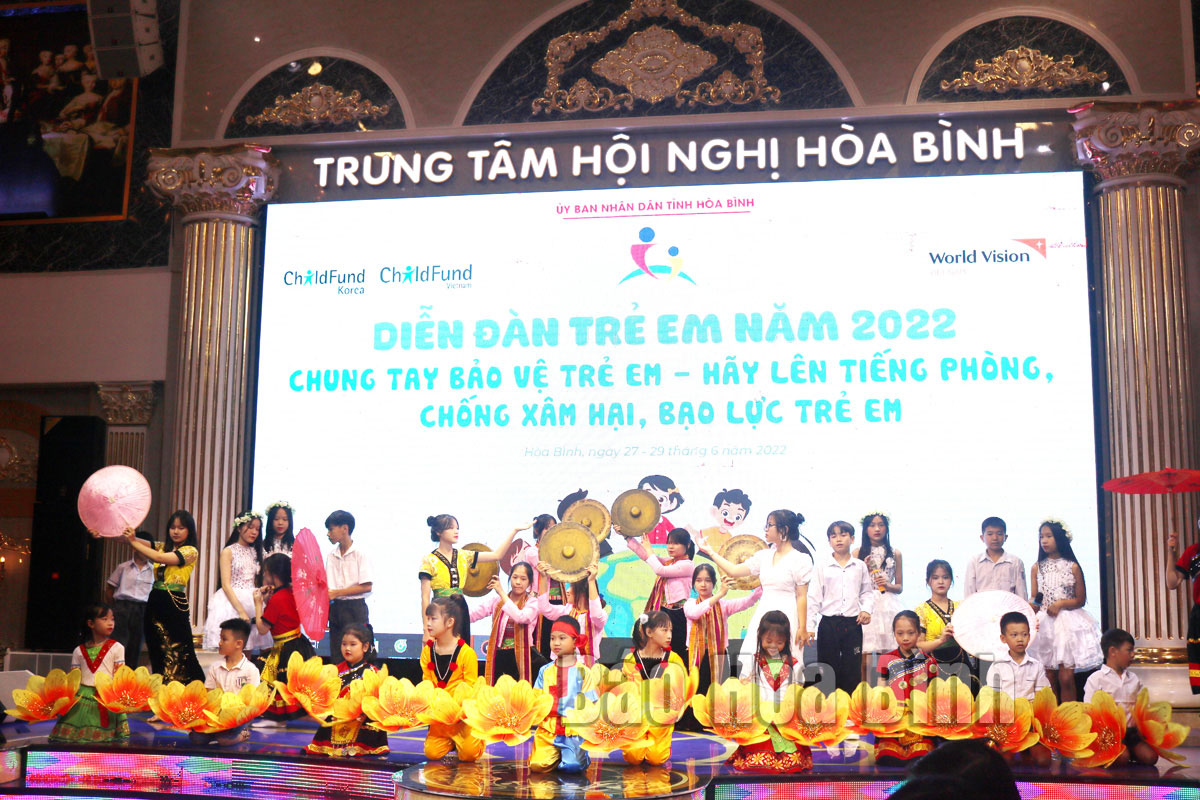 (HBO) – Hoa Binh is now home for 227,572 children, accounting for 26.23% of the province's population, including 2,764 living in difficulties, and 49,812 others at high risk of falling into such situation, according to the provincial Department of Labour, Invalids and Social Affairs. Over the years, the province has received great support from non-governmental organisations (NGO) in child protection and care.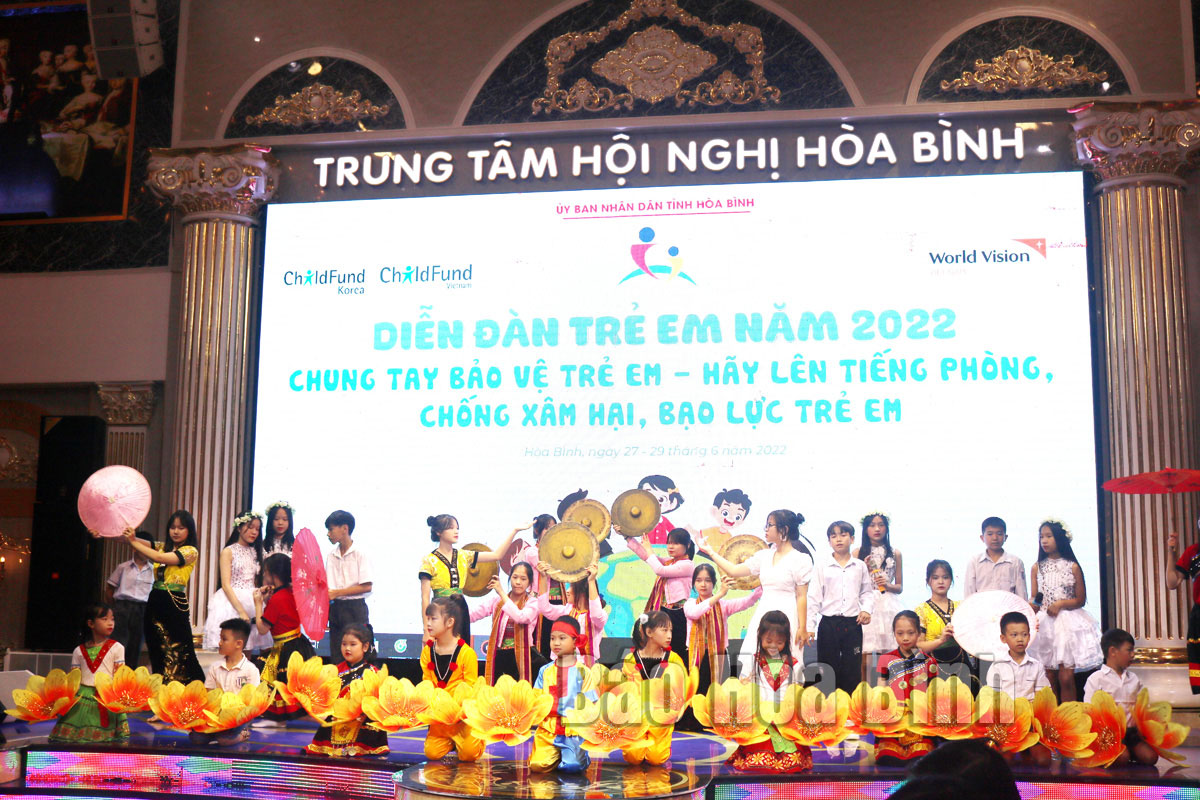 The Children's Forum 2022 is a chance for children to voice their opinions and aspirations to relevant agencies regarding child protection.
Do Thi Loan, deputy head of the department's Office for Child Protection and Care and Gender Equality, World Vision International and ChildFund are working with the province in activities for children. In 2022, the two NGOs have held many activities, including a Children's Forum at provincial level in 2022.
ChildFund has coordinated with the locality in building mechanisms and joint action plans among State agencies, non-state organisations and communities in ensuring the rights of women and girls in the province, she said.
World Vision International is a humanitarian NGO which aims to give a full and meaningful life to all children. In 2017, it signed a cooperation agreement with the Hoa Binh People's Committee in implementing projects funded by the organisation in the 2017-2022 period.
The organisation marked its presence in Hoa Binh in 2009, using sponsored and non-sponsored financial resources to help local people have more opportunities to fix limitations in knowledge, skills, capital and management towards sustainable child well-being. In addition, it focused on developing physical activities for local children, especially through ChildFund Pass It Back, a project promoting sport for creative development, implemented by ChildFund Australia in cooperation with the World Rugby Federation and the Asian Rugby Federation.
The project has been implemented in the province since July 2015 in Tan Lac and Kim Boi districts. Over the past years, it has contributed to helping 4,000 children to have comprehensive physical development, access to a new and fun sport, and acquire life skills and teamwork skills.
Tran Thi Thu Huong, an official in charge of the ChildFund Pass It Back project in the province said that through the practice of rugby and integrating life skills education, children not only improve their health, but also build solidarity and teamwork, becoming more confident to overcome challenges and difficulties in life and spread the spirit to their community.
In the coming time, in order to further improve the effectiveness of child protection, care and education, the province will strengthen communications to raise public awareness and improve legal knowledge on the matter, and replicate models and projects suitable for children./.