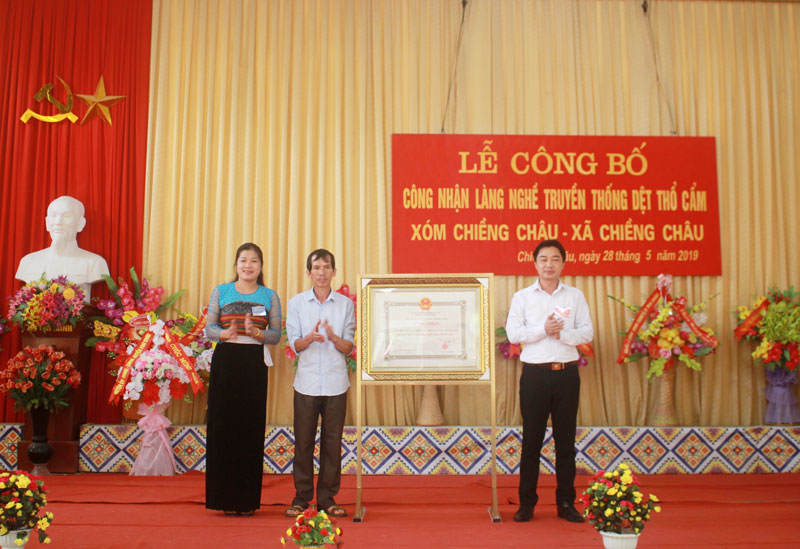 (HBO) - Chieng Chau was recognised as a traditional craft village at a ceremony held in Chieng Chau commune by the communal People's Committee on May 28.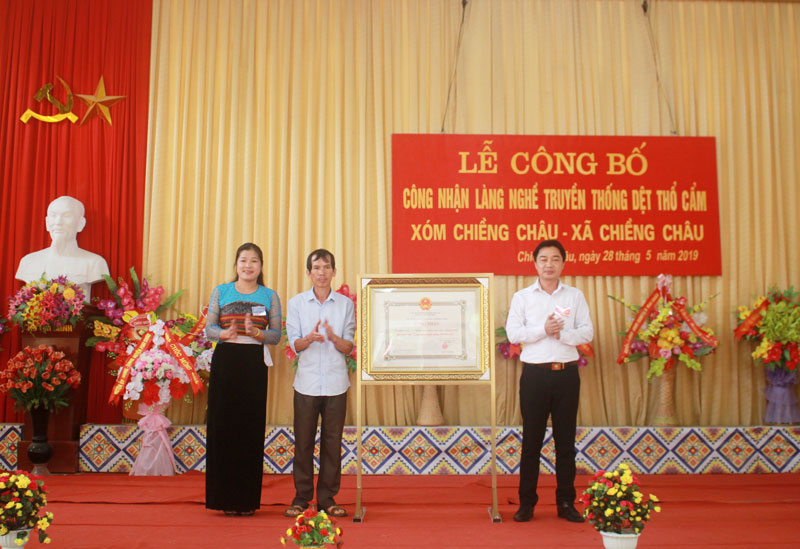 Representatives from Mai Chau district present a decision to Chieng Chau hamlet, Chieng Chau commune, to recognize the locality as a traditional craft village of brocade weaving.
Chieng Chau brocade weaving has been existing for a long time. In 1955, many handicraft artisans were known. Brocade weaving in Chieng Chau hamlet recorded the strongest development from 1990-2000.
Most of the households in the village have 1-2 looms, meeting the shopping need of domestic and foreign tourists. Brocade values have been improved, contributing to increasing income for locals.
At present, Chieng Chau brocade weaving is always maintained and developed in the form of the combination of modernity and traditionality, contributing to the generation of jobs and income for women, and promoting trade craft tourism potential to customers inside and outside the locality, thus improving living standards for locals.
On the occasion, representatives from Mai Chau district handed over the decision of recognizing Chieng Chau as a brocade weaving craft village, and presented certificates of merits to 18 outstanding individuals for their contributions to the development of brocade weaving in the locality./.