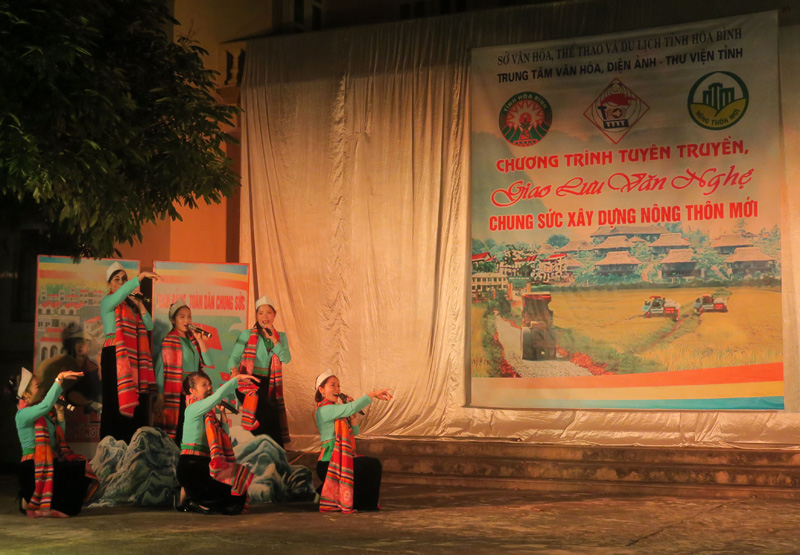 (HBO) - The Center for Culture and Cinema of the province organized a mobile propaganda to the grassroots level (phase 1) in 2019. Yen Quang commune, Ky Son district was chosen as the starting point of the propaganda.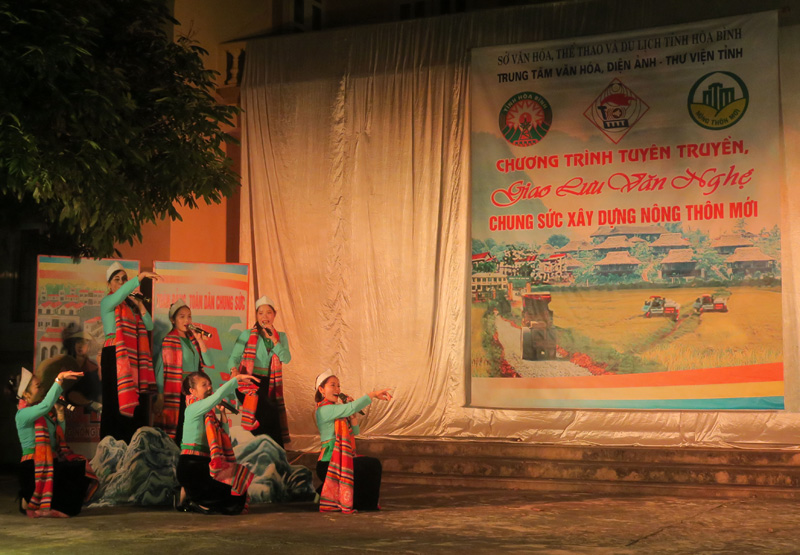 The the cultural exchange night for the propaganda campaign held in Yen Quang commune, Ky Son district.
With the performance activities such as dancing, singing, skits on stage, photo display, banners and posters at the commune's center; displaying and giving books to the libraries of the communes and schools and so on, the team of the mobile propaganda has transmitted the guidelines, policies and laws of the State and Party to the people.
The highlight of this propaganda was the topic "joining hands to build a new countryside". Through the lyrics and singing, the skits, the reports and the oral propaganda, the meaning and results of implementing the national target program on building a new countryside were conveyed to the people in the province. In addition, as proposed by the districts and the communes, the program has integrated communication on the social insurance policies, the health insurance, the care and the protection of women and children, the gender equality, the environmental protection, the traffic safety and so on. The new feature of this mobile propaganda is the participation of the performance team of the local communes, creating a joyful and exciting atmosphere to encourage the movement of building a new countryside in the whole province.
In the first phase of 2019, the provincial mobile propaganda team will conduct 12 propaganda sessions in 6 districts, including Ky Son, Luong Son, Yen Thuy, Lac Thuy, Lac Son and Kim Boi.