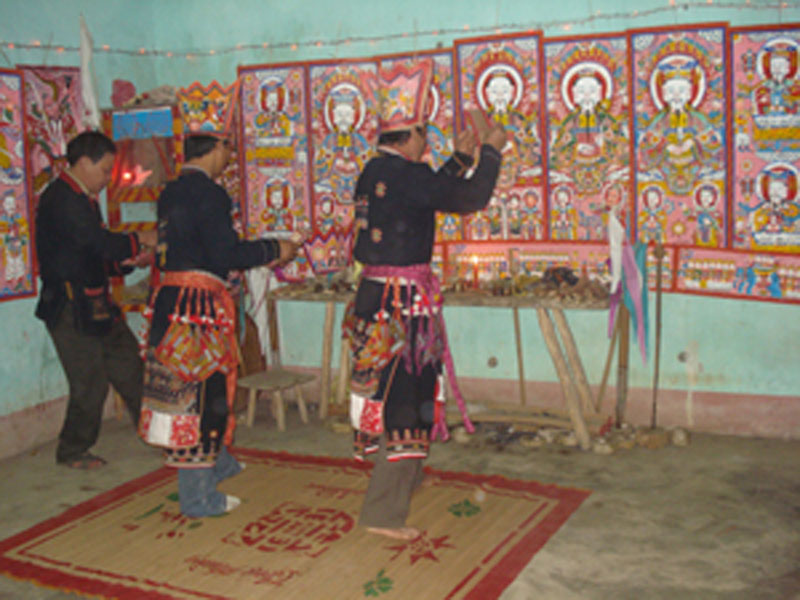 (HBO) - In 2018, the percentage of the families achieving the title of the cultural family in Toan Son commune (Da Bac) accounted for 82%. Five out of the five hamlets were recognized as the cultural villages. The movement of building cultural families has not only preserved the families' order but it also has linked the families in the village, creating a peaceful village and neighborhood.
Mr. Do Viet Thach, the Vice Chairman of the People's Committee of Toan Son commune says that the Party Committee and the government of Toan Son commune has established the Steering Committee for the movement "All people unite to build a cultural life" with the specific plans guiding the villages to review and recognize the title of the cultural family in accordance with the regulations. Propagating the criteria for evaluating the title of cultural family, the Steering Committee has also visited each family to mobilize the people to sign the contract of building the cultural families.
In addition, many organizations and unions have a creative way to integrate the cultural families with the emulation movements, contributing to improving the quality of the movement of building the cultural families such as the Women's Union with the movement "Building a family full of prosperity, equality, progress and happiness", "The Family of 5 no and 3 clean"; The Elderly Association performing "The exemplary grandparents and filial descendants"...
Positively responding to the movement, five out of the five hamlets in Toan Son commune have built conventions and regulations, removing the backward customs in life. Each family has seriously implemented the village's proposed conventions and regulations such as not having a third child, no child marriage. The families have actively maintained the environmental sanitation, village roads and lanes. The people have actively participated in the cultural and sports movements. The national cultural identity has been preserved and promoted by people in Toan Son commune.
In the coming time, the Steering Committee of the commune's movement will have meetings to provide solutions, overcoming the limitations. In particular, they will pay much more attention to the households who have not been recognized as cultural families by analyzing and supporting them to complete the set of criteria to build the cultural families. Continuing to promote the role of the prestigious people in the villages and communes, they have mobilized the people to actively build the cultural families. They will maintain the villages' conventions and regulations and commend and reward the typical cultural families.