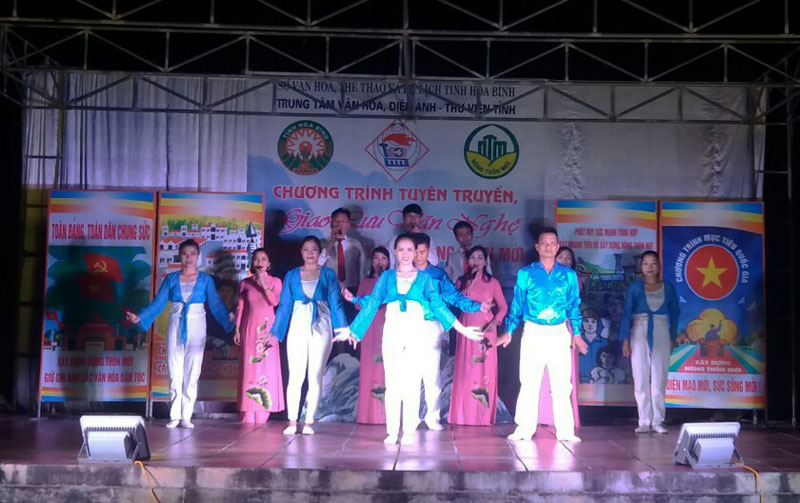 (HBO) - Yen Thuy district has 13 communes and towns, of which 6 communes are particularly difficult. In the past years, Yen Thuy district has always paid attention to bringing culture and information to local people.
The District People's Committee has well implemented the documents of the Provincial People's Committee and the Provincial Committee for Ethnic Minorities in bringing information to the facility and distributed some newspapers, magazines for ethnic minorities in difficult areas. Thereby, supplementing knowledge and experience for people.
Yen Thuy district actively cooperates with the Department of Information and Communication to organize propaganda on the Vietnamese island and sea. Cooperating with Art Troupes of ethnic groups to organize communication on topics: New rural construction, Vietnam Family Day, International Day of Happiness, prevention and control of domestic violence, gender equality... Cooperating with the Provincial Center for Culture and Cinema to organize film screenings to propagate the political tasks of the Party, State, province and locality and introduct about national cultural characteristics, prevention of social accidents...

Yen Thuy district has also paid attention to support listening and viewing facilities for disadvantaged communes and ethnic minority areas.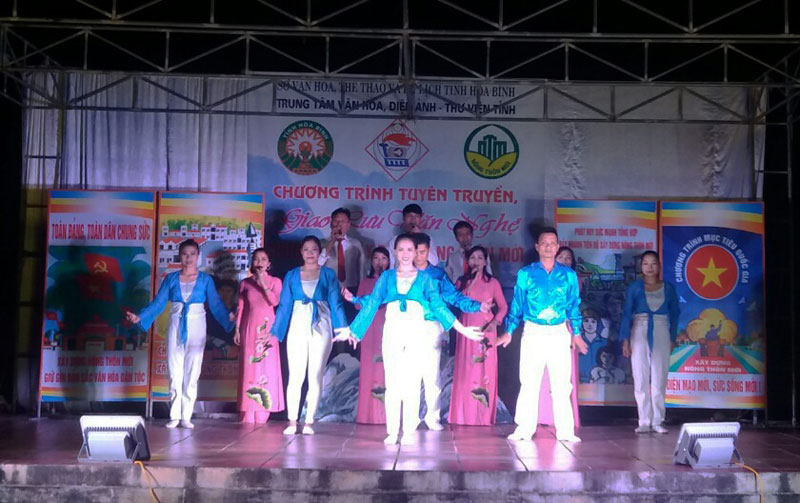 Culture and Information Centerof Yen Thuy district combined with the Provincial Center for Culture - Cinema to organize a propaganda program on new rural construction in Lac Hung commune.
In 3 years (2016-2018), Yen Thuy district granted 107,988 newspapers and magazines to ethnic minority areas and especially difficult areas.
The emphasis on bringing culture, information, communication to the grassroots level, especially in extremely difficult and ethnic minority areas contributes to improving the material and spiritual life for people in disadvantaged areas. Thanks to that, step by step shortening the distance of information enjoyment.